The thing about an intentional life is that isn't as easy or intuitive as it would seem. This voluntarily simple lifestyle especially in a modern world full of distractions requires some focus and strategy. A targeted approach is the best way to simplify life for the long term.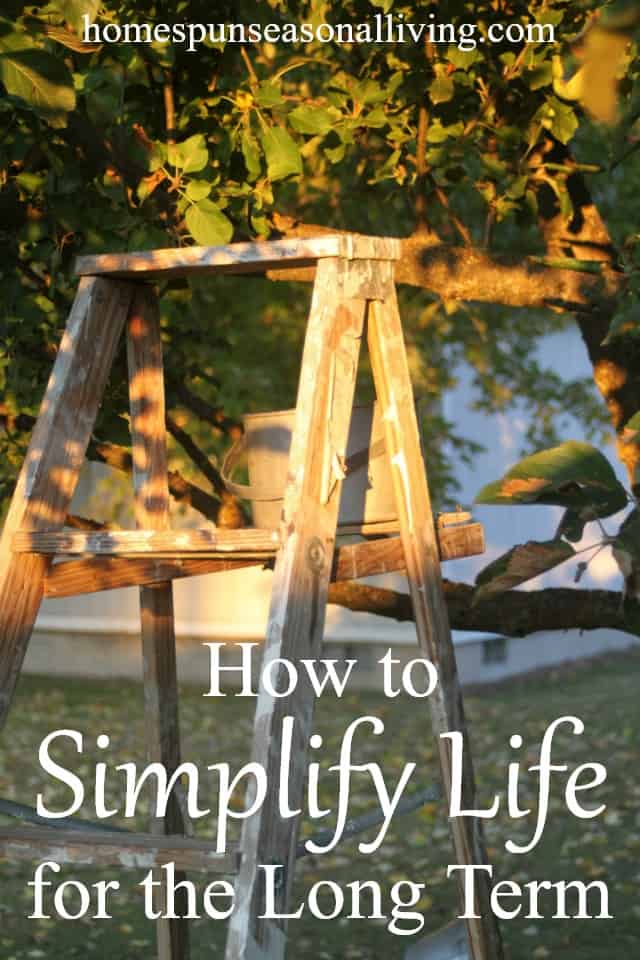 This is a more involved list than the ones that suggest things like less shopping and more nature. While those lists have great ideas, they tend to be hard to implement when distractions abound. Simplify your life by making some taking some small steps and building on them for a lifestyle that is more than a fad.
Use a Planner / Calendar System
The only way I've found to live intentionally and simply to do just that – be extremely intentional. That intention requires some planning otherwise life has a way of whizzing by and distracting us from chosen priorities. The only way I know to stay intentional is with a planner of some kind.
Our minds all work very differently. There is no one system that works for everyone. The trick is, of course, finding that one that does work. It's a worthwhile endeavor to try different methods and systems to figure out the best possible solution. I, personally, use a combination of paper planner and Google calendar that works for me. My system is one I developed over the years and through the process of trial that likely wouldn't work for most anyone else but does for me.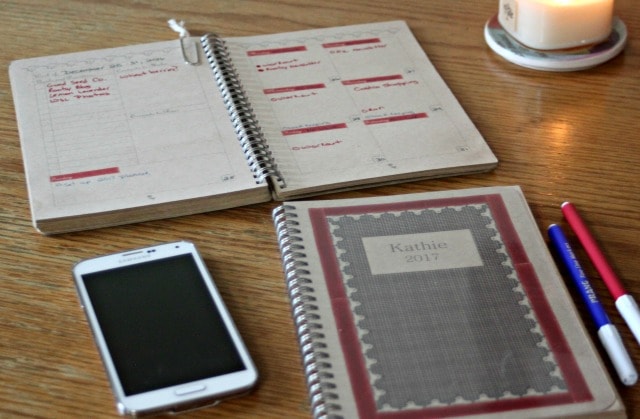 Read up on how other folks plan, try their systems but don't be afraid to change or adapt it to fit your unique needs.
A couple of good places to get started:
Without a system of sort, it's very hard to stay on track. The system can be simple to-do lists or a wall calendar. It can be an electronic system like Google Calendar or Trello. Simply find what works for how you think and be consistent.
Stop Living on the Financial Edge
Get a grip on the finances and start today. This is not about putting a million dollars in the bank or living without pleasure. It is about stopping the stress that comes with the constant fear of bankruptcy at every little emergency or extra thing that pops up. This is a two-fold step:
Get Out of Debt
There is nothing more important to your handmade, intentional lifestyle than paying down and getting out of debt. Nothing, in my opinion. Sometimes we need to rent, sometimes we need to pay a mortgage. That's all well and good. But those credit card debts, student loans, car loans, etc. need to go. It's hard to build anything for yourself when all of your money is going out to someone else.
Obviously, there are many ways to pay down and get out of debt. Just like finding a planning system is individual, so is figuring out how to manage finances. First make it a priority to quit adding to debt then work on a system to pay down what exists.
Build a Savings Cushion
This is tough, especially if money is tight, and it just seems so opposite of most every marketing message we get in our modern culture. Having money saved for a rainy day seems old-fashioned. However, a savings account means car repairs don't send us further into debt, savings mean that we don't have to stress out when the water heater suddenly goes out.
Start putting some money aside every time money comes in. Every single time. Open a savings account and use it. This might mean changing lifestyle choices. It might mean eating out less or skipping a vacation but it's worth it. Believe me, skipping that movie or dinner out for a little while is so worth it when an unexpected car repair is needed and the funds available.
Minimize Possessions / Declutter
Get rid of the stuff that is never used but requires maintaining or at the very least cleaning. No paying for storage units. If you're trying to pay down debt or build a savings, sell the things you don't need.
Note: this is not permission to buy things for the sole purpose of selling – do not start on that path while trying to simplify.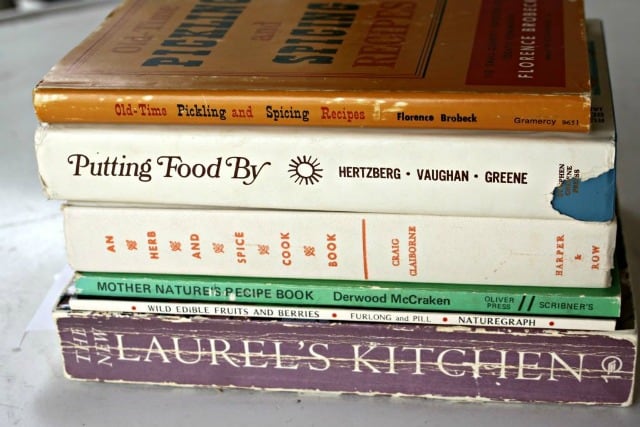 Sell used books on Amazon, list the extra tools on Ebay, sell the clothes on Craigslist or the local Facebook Yard Sale Groups. Simply get rid of what you don't need. If you don't need the money or the possessions aren't worth enough to justify the time involved in selling, donate to local charity groups.
Cook from Scratch
Cook your meals at home from whole foods. This does not mean that every meal (or any meal for that matter) needs to look like it graces the pages of some glossy magazine. If you like to cook, make it as involved as you like. If you don't like to cook or time is short, there's nothing at all wrong with a pan-fried hamburger and some steamed (or canned or frozen) veggies on the side.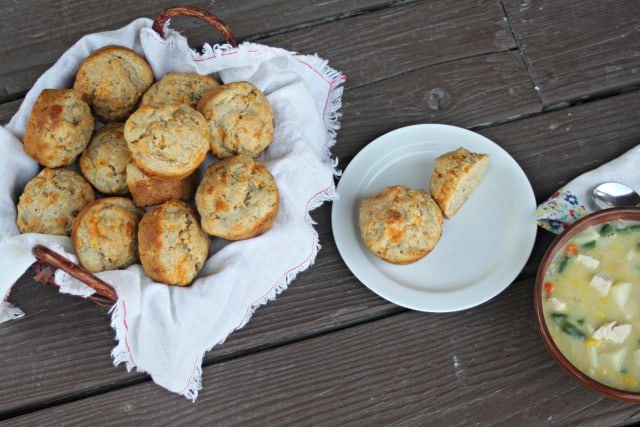 Use a meal plan to guide you. Keep it simple and doable. This action of cooking from scratch at home is so much more than just filling the stomach. It's frugal so it'll help with debt and savings. Cooking at home is empowering to the mind and nourishing to the body.
Cultivate Gratitude
Alright, some of us are naturally wired this way and some of us aren't – let's just be honest about that up front. But we can all cultivate gratitude on deeper levels.
There's a great difference between 'I have to live here until I save up the money to buy a homestead.' and 'I am blessed to have this home and stepping stone to grow my skills on my journey to my goals.'
It's a small shift but the idea of just being grateful can truly change our lives or the very least how we move through our lives.
Practice a Hobby
Do something simply because it gives you joy and pleasure. Knit or sew, draw or paint, read for pleasure not to learn necessarily, build toy cars, etc. Those of us living homemade lifestyles have a tendency to be very active, if not downright busy. Take time to disconnect from that busyness with a hobby that brings pleasure simply from the doing. This is important for a whole host of reasons, don't skip it.
This is not permission to amass clutter or spend wastefully. Keep hobbies in line with money and clutter goals.
Stay Home More
Obviously, we can't stay home all the time – even if we wanted too. Find a day once a month (more if desired & possible) to simply stay in your home. This has a way of automatically slowing life down and eliminating stressors. Life at home is likely busy, no doubt, but it's also usually sanctuary. Make time to be there enjoying it.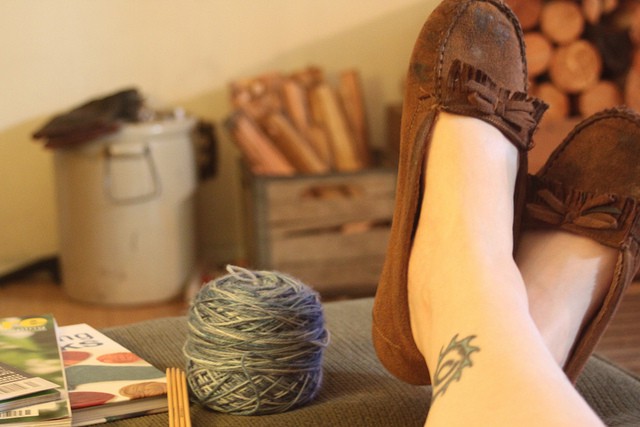 Spend time resting and relaxing. Skip the social media and news – read a book, do a puzzle, stay in pjs all day long. Simply spend time at home in a way that encourages rest and rejuvenation.
Say No
It's okay (more than okay) to say no to more activities, commitments, responsibilities. Choose very wisely what to say yes too and when to say no. Don't apologize, simply say, 'thanks for asking, but I have to pass right now.'
This is so hard. I know.
The thing is, we all have only so many hours in a day. Spend them wisely and intentionally. Do what is most important and pass on what isn't. There are so many worthy causes, I know. We simply can't do them all (no one can). Pick one or two things that are most important to you, actively participate in those, skip the rest without guilt.
Saying no is likely to help you plan better, get control of finances, minimize clutter, increase time for home & hobbies, and so much more. Try it and don't let anyone guilt you into doing more than you can realistically fit into your limited time.
Get Outside
Time outside without the distractions of home, social media, general life, and more is a surefire to find some calm. It's hard not to be humbled by the sheer majesty of the natural world. That humility helps bring about some simplicity.
This is not about taking a 10 mile hike in some remote forest. That's a wonderful thing when you can make it happen but a walk in a city park a few days a week is just as good. Do what you can but simply get outside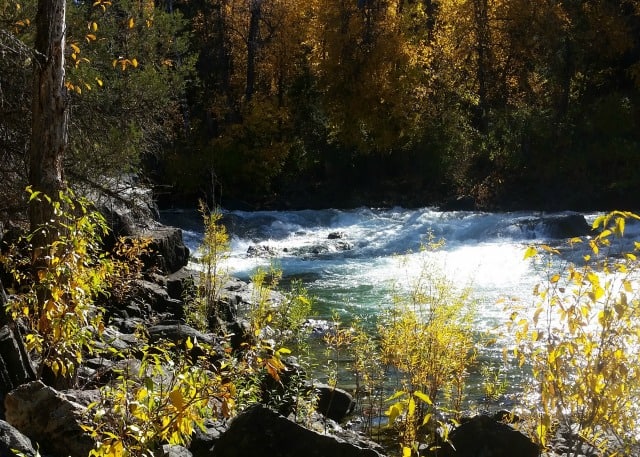 To make the most of this the phone must stay in your pocket with all notifications turned off. You will not get the same benefit if you're walking through the park scrolling through Instagram (or reading this blog). Pay attention to the outside and allow that to simplify and calm the brain.
Keep Track
A journal of some kind is an extremely valuable tool. It's a place to keep track of ideas, progress, thoughts, and more. It can be as simple as a spiral notebook or as intricate and beautiful as an art journal. Do whatever makes the most sense for you.
Record your thoughts, your desires, lessons learned, harvests reaped and more. Use the journal as a way to unload baggage weighing down the mind while also allowing it be a place to examine your journey. A journal can be a road map, a tally, and so much more. It really is a tool that like a planner above can be customized by and for the user.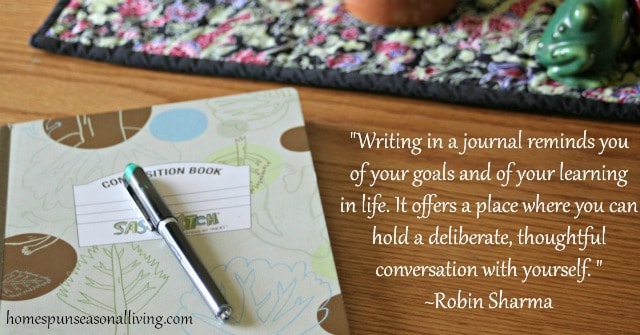 Putting it Into Practice
This list shouldn't be looked at as more things to do in an already busy life but rather as a key to help guide busy days. The idea of simplifying is overwhelming especially when we try to change from something less than simple but it is doable with some effort placed into journey.
By no means should this be considered an exhaustive list or the only ways to simplify life – it is however a very good start. Living intentionally requires a starting point, sometimes several. Use these ideas as a foundation to build upon as the years go by. And remember, as with anything, the more the skill is practiced the easier it becomes – this is true for simple living too.