Violets often surround us in the spring. They're gorgeous flowers, of course, often picked and enjoyed by children and adults alike. Those same beautiful flowers are edible and useful for a number of things. Make the most of them by using violets for food and medicine with these easy and delicious options.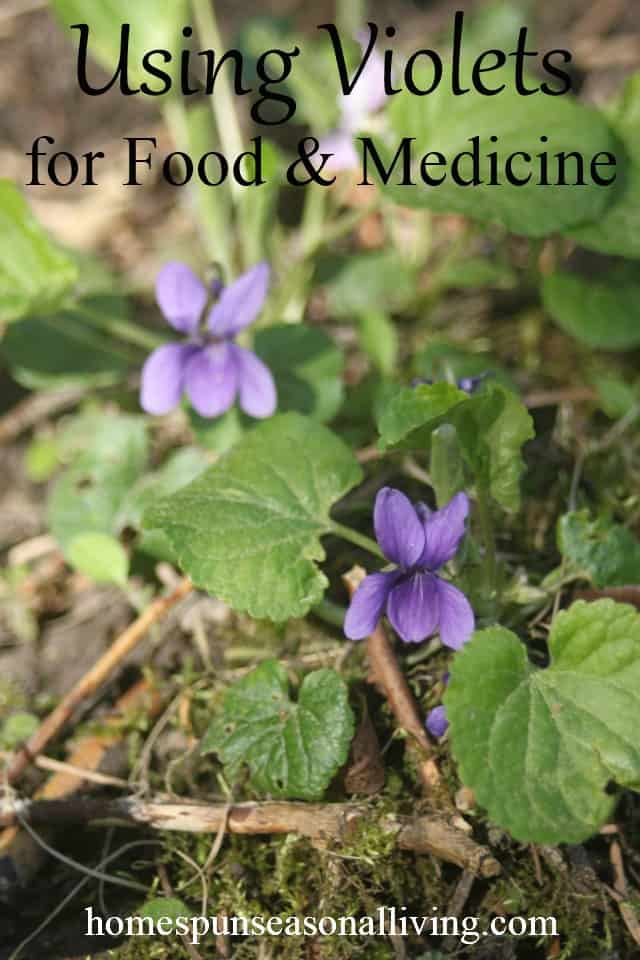 Violets for Food
Violets are naturally high in Vitamins A & C, meaning it's a tasty way to get some added nutrition in our diets.
Violets for the Body
Violets are known for helping dry skin and other issues. Take advantage of those natural qualities by making some violet lotion.
Make a violet vinegar (which can be used for salad dressing) and use it for bathing, soothing sunburns, and more.
Infuse violet flowers and leaves into witch hazel for a gentle facial cleanser.
[grwebform url="https://app.getresponse.com/view_webform_v2.js?u=tvog4&webforms_id=7334404″ css="on" center="off" center_margin="200″/]
Violets for Medicine
These beautiful, little flowers pack numerous healing punches: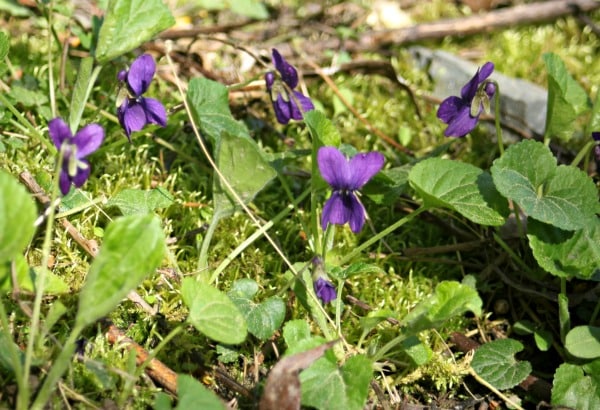 Violet Precautions
As always seek trained medical advice for any health conditions and avoid violets where there are known allergies. Otherwise, violet flowers and leaves are considered safe. Violets can have a mild laxative effect so eat in small amounts in one sitting. Do not eat the seeds – only the leaves and flowers as the seeds can induce vomiting in some people.
When those violets blooms this spring and summer, do harvest bunches and make the most of them in your kitchen, beauty routine, and medicine cabinet.Do you have a favorite way to use violets?
Do you have a favorite way to use violets?