When I teach canning classes, one of the things I encourage students to do is to get a good, basic canning book. The internet can be a wonderful place, however; building a canning library that is full of trustworthy and current resources is invaluable. I happen to love real books and well when I'm in the middle of canning cherries and can't remember exactly how long to process pints versus quarts, it's so much easier to pull out a book than try to search for a trustworthy and accurate source on-line.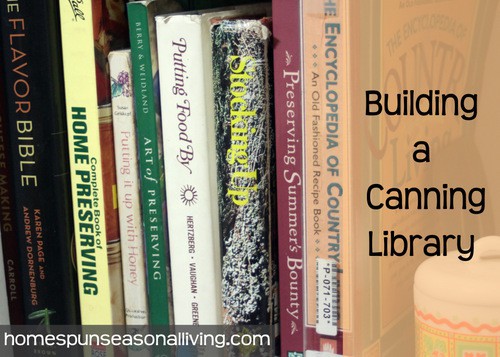 Here are some my favorite books for building a canning library of your own:
For those times when you're looking for something new or wanting a trusted online source, these are my favorite:
I've been known to print articles from online and tear out magazine articles and store them in my canning library in a 3-ring binder.
What favorite resources are in your canning library?