As the air begins to chill, I want to bake and I want to bake with spices most especially. A batch of homemade cookies to have with a cup of tea or glass of milk is always a delight and especially so on the chillier days it seems. These Chai Spice & Cream Cookies are quick, easy, and most importantly delicious.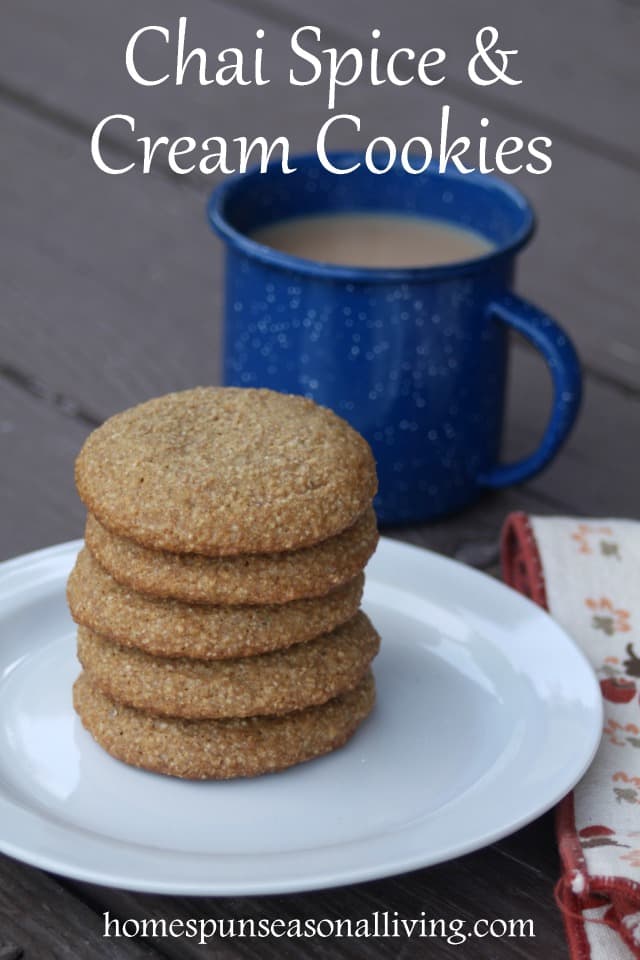 The Spice
These are full of traditional chai spices: cinnamon, nutmeg, ginger, cardamom, and black pepper. I skipped clove because it's not a personal favorite and can easily overpower the other spices. Feel free to switch up the spices in any way you desire, use more ginger, less cinnamon for example. Try to keep the total spice to no more than 1 1/2 teaspoons for best flavor.
Whole Wheat Flour
In cookies, using whole wheat flour often feels like a false attempt at being healthy. In these cookies, however; the whole wheat flour provides an added depth of nutty flavor that is quite amazing. I have tested it using 100% all purpose and they are good but the whole wheat version is better in my opinion.
Options for Decorating
These are a soft cookie that naturally lend themselves to frosting, if desired. Sandwich two together with a cream cheese frosting in the middle. Spread some vanilla frosting on the tops and sprinkle with a little colored sugar.
Great Keepers
The recipe makes about 2 dozen large cookies. These stay soft and fresh for at least 3 days kept in an airtight container at room temperature. They also freeze delightfully well, so make a big batch and freeze leftovers.
Yield: 2 Dozen
Chai Spice & Cream Drop Cookies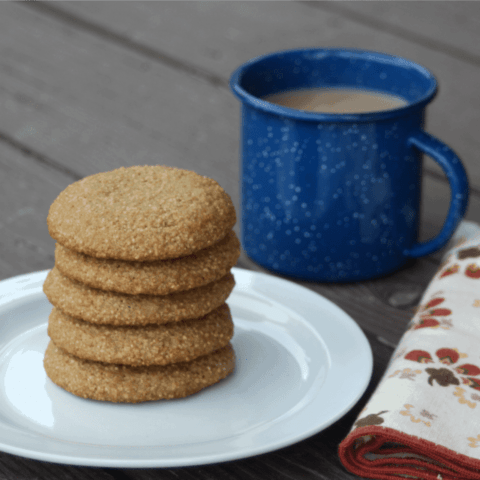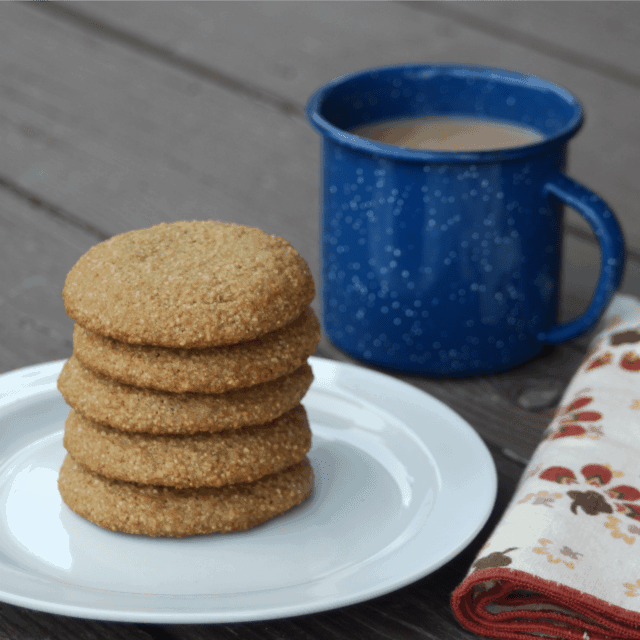 Chai spice & cream cookies whip up easily and their warming spices are perfect for fall packed lunches and afternoon sweet treats.
Ingredients
½ Cup Butter, softened
⅔ Cup Brown Sugar, packed
1 Egg
⅓ Cup Sour Cream
1 teaspoon Vanilla Extract
1 Cup Unbleached All-Purpose Flour
1 Cup Whole Wheat Flour
¾ teaspoon Baking Soda
¾ teaspoon Baking Powder
½ teaspoon Ground Cinnamon
¼ teaspoon Ground Cardamom
¼ teaspoon Ground Ginger
¼ teaspoon Ground Nutmeg
Pinch of Ground Black Pepper
Instructions
Preheat oven to 375 degrees. Grease cookie sheets or line with parchment paper / silicone baking sheets.
Sift together the flours, baking soda, baking powder, and ground spices. Set aside.
Cream together the butter and brown sugar until light and fluffy. Beat in the egg, vanilla extract, and sour cream until everything is thoroughly combined.
Slowly add the sifted flour mixture to the butter mixture and beat on a low speed until a soft cookie dough forms.
Drop the dough by Tablespoons full onto prepared cookie sheets about 2 inches apart.
Bake in preheated oven for 8 to 10 minutes or until edges are lightly browned.
Allow to cool completely on a wire rack before storing in an airtight container.