Warm up the kitchen and yourself by baking up a batch of these easy chai spice drop cookies!
Soft and comforting, spice cookies are great for the holiday season and beyond.
Whip up some of these fun cookies to share with your best friends as a great way to slow down and enjoy some sweet treats in the fall and winter seasons.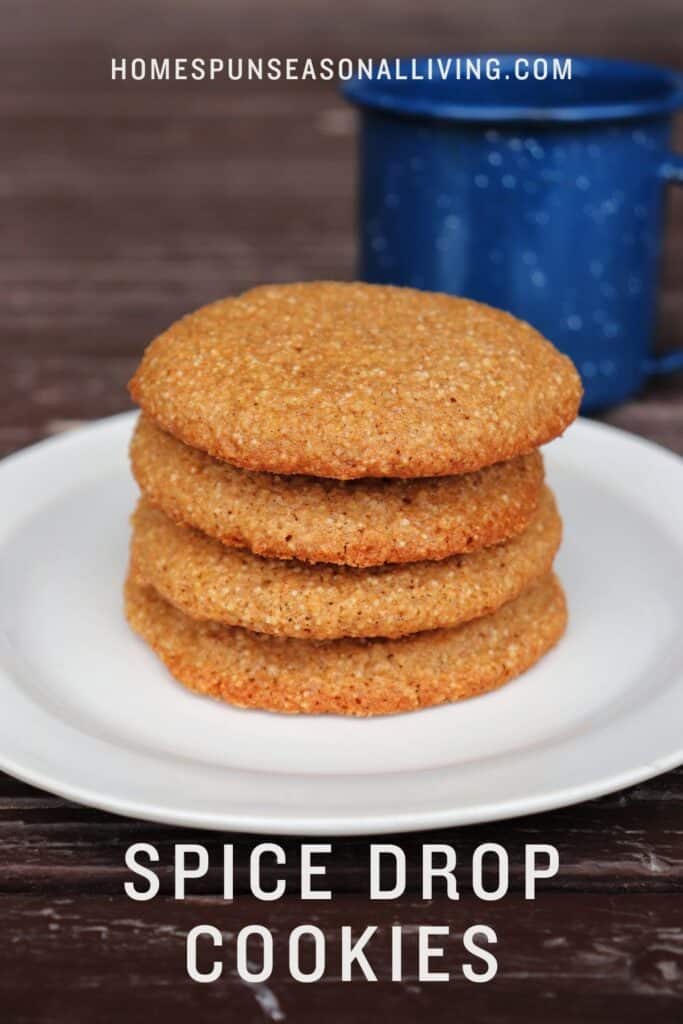 The Spice
This is a simple recipe in which the spices are definitely the star. The recipe as written is full of traditional chai spices: cinnamon, nutmeg, ginger, cardamom, and black pepper. I skipped clove because it's not a personal favorite and can easily overpower the other spices – however you could for sure add about 1/4 teaspoon, if desired.
Feel free to switch up the spices in any way you desire, use more ginger, less cinnamon for example. The best tasting cookies will be the ones that feature the spices you prefer, after all.
Not a fan of chai spice mix at all? Use any single or combination of warm spices you enjoy most. There's nothing at all wrong with turning these into apple pie spice drop cookies, for example.
Try to keep the total spice to no more than 1 1/2 teaspoons for best results.
Whole Wheat Flour
In cookies, using whole wheat flour often feels like a false attempt at being healthy. These cookies are not health food in any way, shape, or form. They should be considered a tasty treat, the whole grain flour does not make them less of a dessert.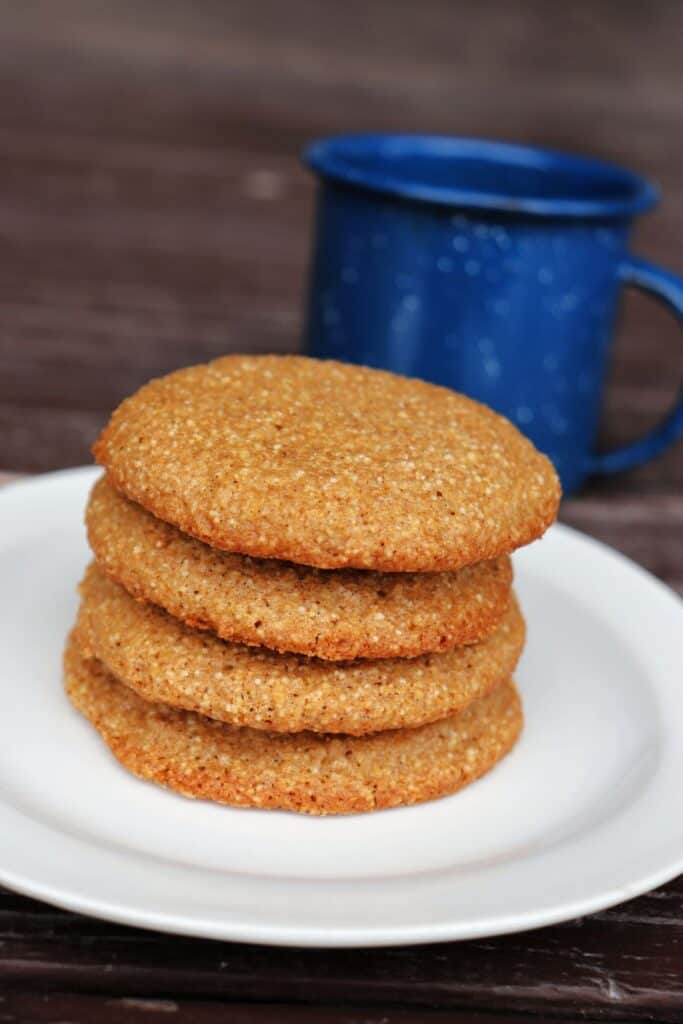 In these cookies, however; the whole wheat flour provides an added depth of nutty flavor that is quite amazing. I have tested it using 100% all purpose and they are good but the whole wheat version is better in my opinion.
Options for Decorating
These are a soft, delicious cookie that naturally lend themselves to frosting, if desired. Use your favorite frosting – chocolate, vanilla, cream cheese would all be delightful.
Simply spread some frosting on top or sandwich two together with frosting in the middle.
Spread some vanilla frosting on the tops and sprinkle with a little colored sugar.
Use a simple powdered sugar glaze and drizzle simply over top.
Drizzle some melted chocolate on top and sprinkle some decorative sugar on top.
How to Store
The recipe makes about 2 dozen large cookies. These stay soft and fresh for at least 3 days kept in an airtight container at room temperature.
Because they do stay soft for a while they are great Christmas cookies, whether you're putting them on cookie trays or mailing them as a part of a care package.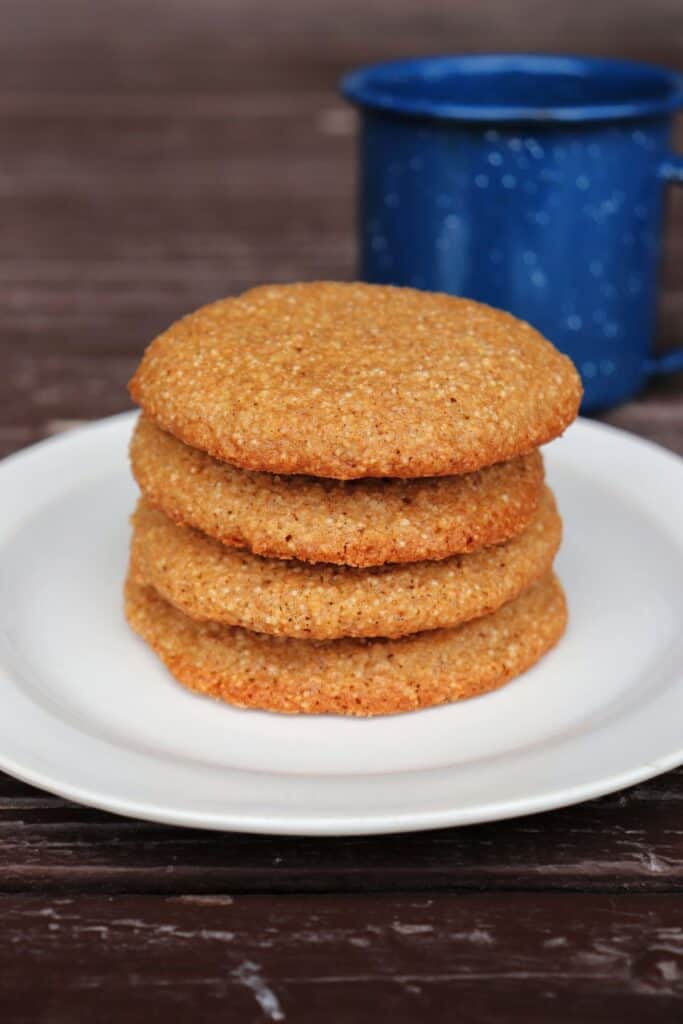 They also freeze delightfully well, so make a big batch and freeze leftovers. Simply wrap baked and cooled cookies in plastic wrap or store in freezer containers. Thaw frozen cookies at room temperature before serving. Use up any frozen cookies within 6 months for best flavor.
Want more easy recipes for the holidays? Be sure to check out my favorite homemade Christmas cookie recipes to fill our your buffets and tins!
Homemade is heart-made! Check out 60 fresh ideas for gifts from the kitchen to honor every occasion. Sharing is caring!
Yield: 2 Dozen
Chai Spice Drop Cookies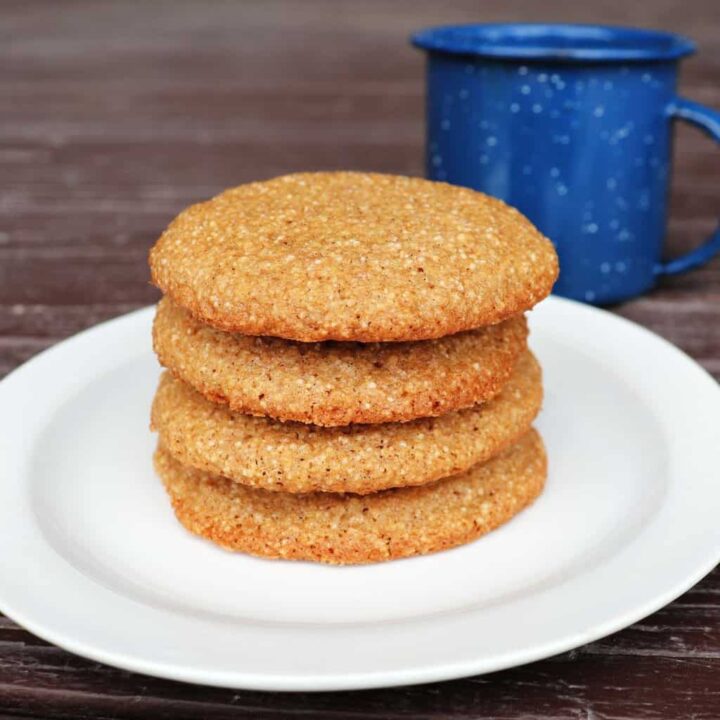 Chai spice & cream cookies whip up easily and their warming spices are perfect for fall packed lunches and afternoon sweet treats.
Ingredients
½ Cup Salted Butter, softened
⅔ Cup Light Brown Sugar, packed
1 Large Egg
⅓ Cup Sour Cream
1 teaspoon Vanilla Extract
1 Cup Unbleached All-Purpose Flour
1 Cup Whole Wheat Flour
¾ teaspoon Baking Soda
¾ teaspoon Baking Powder
½ teaspoon Ground Cinnamon
¼ teaspoon Ground Cardamom
¼ teaspoon Ground Ginger
¼ teaspoon Ground Nutmeg
Pinch of Ground Black Pepper
Instructions
Preheat oven to 375 degrees. Grease cookie sheets or line with parchment paper / silicone baking sheets.
In a small bowl, sift together the flours, baking soda, baking powder, and ground spices. Set aside.
In a large bowl, cream butter and brown sugar together until light and fluffy. Beat in the egg, vanilla extract, and sour cream until everything is thoroughly combined.
Slowly add the dry ingredients to the brown sugar mixture and beat on a low speed until a soft cookie dough forms.
Drop dough by Tablespoons full or use a cookie scoop onto prepared cookie sheet about 2 inches apart.
Bake in preheated oven for 8 to 10 minutes or until edges are a light golden brown.
Allow the baked cookies to cool completely on a wire racks before storing in an airtight container.
Nutrition Information:
Yield:
24
Serving Size:
1
Amount Per Serving:
Calories:

99
Total Fat:

5g
Saturated Fat:

3g
Trans Fat:

0g
Unsaturated Fat:

2g
Cholesterol:

20mg
Sodium:

91mg
Carbohydrates:

13g
Fiber:

1g
Sugar:

5g
Protein:

2g
We try our best but cannot guarantee that nutrition information is 100% accurate.