A pantry full of home-preserved goods is only good if we make use of it. Finding ways to use dried fruit for more than oatmeal and cookies seems of paramount importance. Of course, dried fruit makes for good snacking but there is so much more like drinks, main dishes, and more.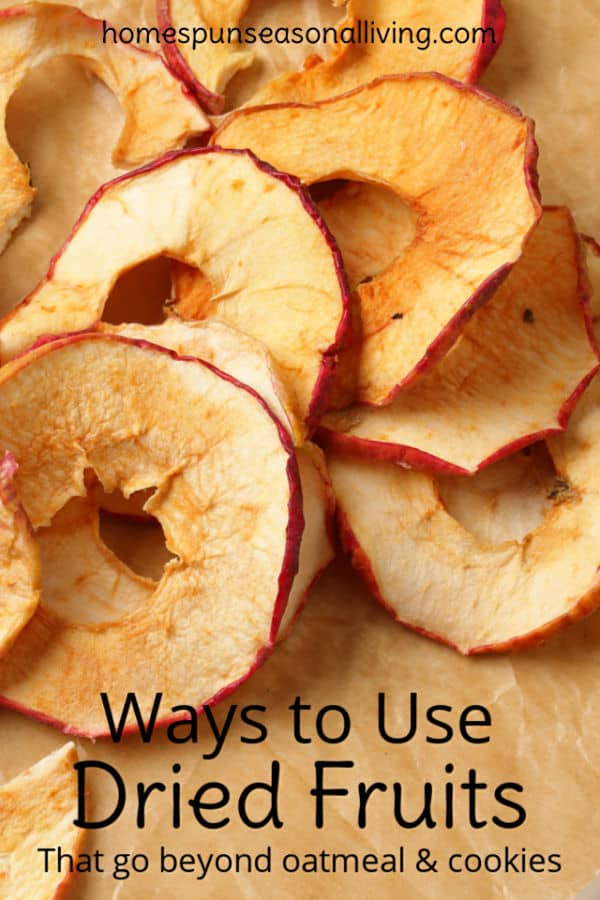 Drinks
We often think of using fresh fruit in things like juice, tea, or smoothies but those dried fruits can be used in drinks for kids and adults.
[mailerlite_form form_id=3]
Make a cordial by tossing those dried fruits with some nuts or other spices into some vodka or brandy and let it infuse. In a few weeks, strain and add some simple sugar syrup to taste. You'll have something delightful for sipping near the fire in the winter and on the porch in the summer.
Make a smoothie with raisins and apples for a sweet treat without added sweeteners.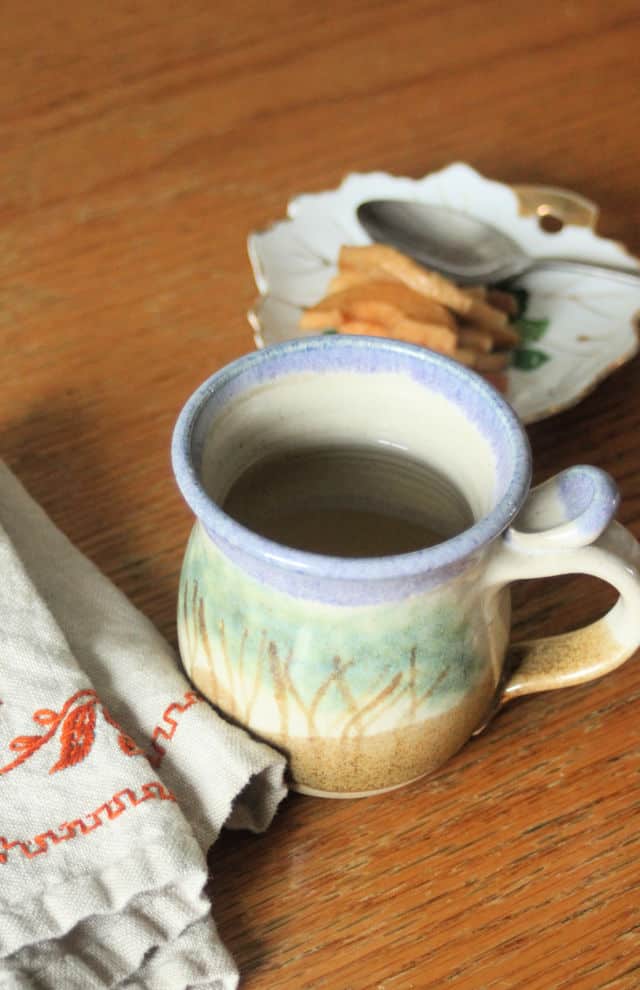 Steep dried apples in hot water for an herbal tea.
Infuse gin with dried apples and pears for a fall flavored martini.
This caffeine-free coffee style drink uses dried apricots and dandelion root tea for a fancy drink without added sugar or expense.
Dried Fruit Pies
Pie doesn't have to be reserved for fresh fruit, canned filling, or frozen fruit. There are plenty of variations of pie that use dried fruits for a tasty winter treat.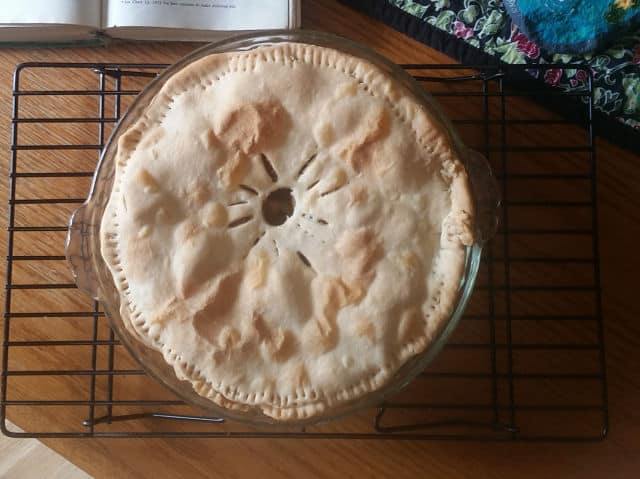 This triple cherry pie uses fresh cherries mixed with dried cherries for a delightful texture and flavor.
Use a mixture of dried fruits for a lovely, homemade pie sure to please.
Dried apricot pie was a standard among the pioneers of the west or so I understand. It's easy to whip up in our modern kitchens too.
Savory Dishes
Beyond tossing some dried fruit onto salad, using them in savory dishes isn't always the first thing that comes to mind. Still there's no shortage of savory dried fruit recipe inspiration to be found.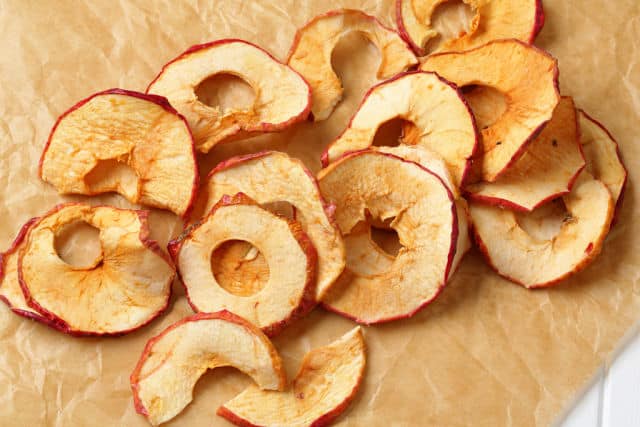 Pan-fried brussels sprouts with bacon and cranberries makes a delicious and easy fall side dish.
Fix an easy main dish by stuffing chicken breasts with goat cheese and dried cranberries.
Braise a brisket with dried figs for a slow-cooked hearty meal.
Pack lunch with this salad that includes beets and prunes for a crunchy change to the standard green salad.
Compote
Simmer that dried fruit in a little honey and water, toss in some vanilla and other spices. Cook gently until the fruit is supple. Serve over shortcakes, pancakes, pound cake, ice cream and more. It's good all by it self with a little yogurt or whipped cream, too.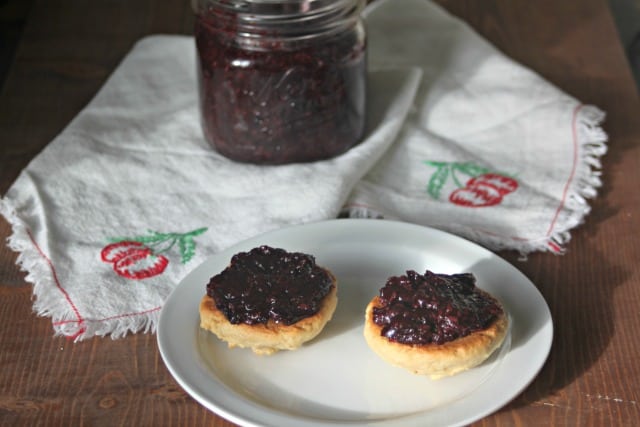 Pudding
For an interesting and different twist on dessert and a change from the dried fruit muffins or cookies for dessert try making pudding with dried fruits.
Make a steamed pudding with a variety of dried fruits for holidays or other feasts.
Of course, dried fruits go well in breads of all kinds, meaning dried fruit bread pudding should be a natural next step.
Dried Fruits Jam
Get your jam on even in the middle of a blizzard. Dried fruits simmered with sugar and spice make delightful jams and gifts, too.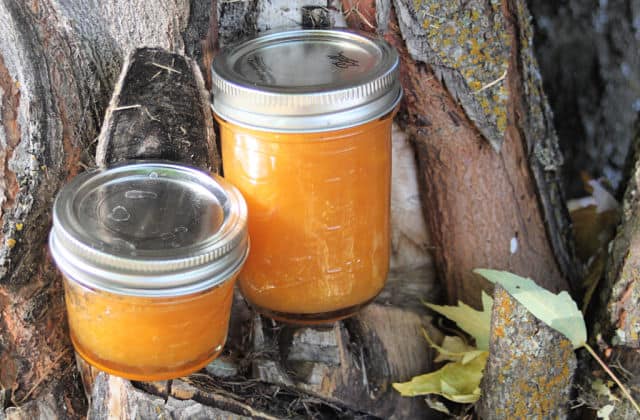 Combine dried figs with meyer lemons and walnuts for a conserve that's delightful with cheese or on toast.
If the urge to make jam hits in the middle of winter, use dried apricots for a flavorful jam perfect for keeping and giving.
Cranberry raisin jam is a great way to make gifts from winter fruits and dried fruits.