Soothe the body and mind with a soak in these super easy DIY lavender bath salts.
Like bath bombs, these homemade bath salts give the bath some fizz but are much easier to assemble than the sometimes fickle bath bomb.
Full of natural and simple ingredients that you likely already have in your pantry and herbal arsenal you can whip up your own lavender bath salts in no time!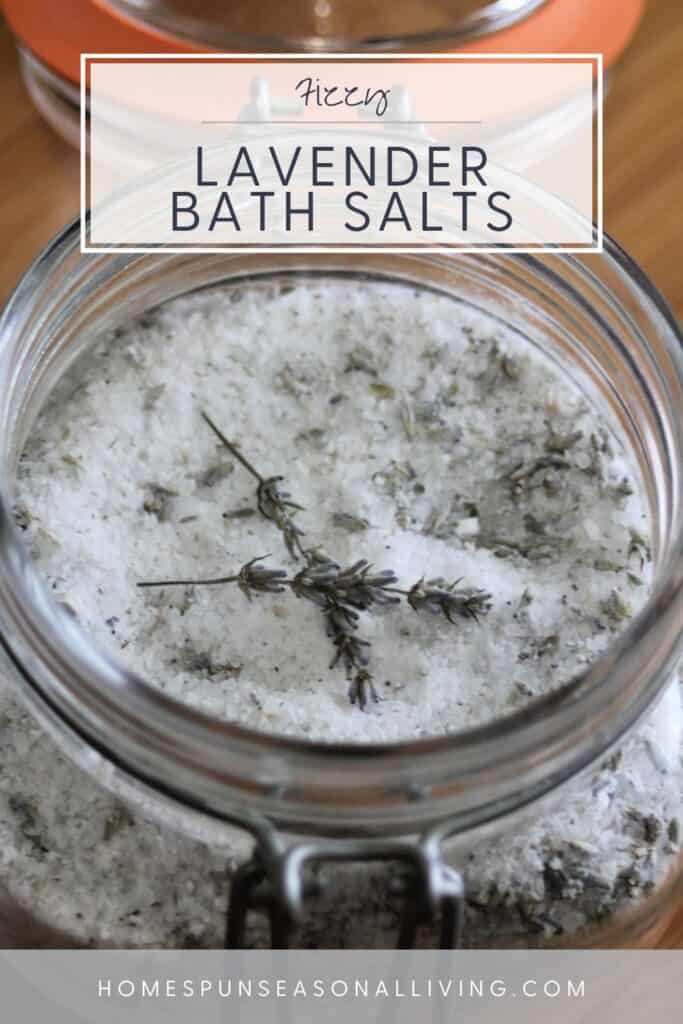 Calming Scent
The lavender scent comes from dried lavender buds that have been ground and crushed before adding to the rest of the bath salt mixture. That fine crushing means the relaxing scent fills the air as the bubbles and hot water release the natural fragrance oils.
Lavender has long been used as scent to relieve anxiety and stress. It also helps promote sleep, making this an ideal addition to nighttime bathing.
Want to up the lavender scent a little? Consider adding 10 or so drops of lavender essential oil to the salts.
Skin Soothing
Lavender is antimicrobial making it an ideal treatment for acne and blemishes.
It also has the ability to help with soothe burns making these bath salts a great soak for sunburns. Though only use for mild burns – severe burns will be aggravated by the epsom salts.
The antioxidants in lavender can help remove toxins from the environment from the skin as well.
Use the Best Lavender
Because lavender is so essential to this recipe, please use the very best you can find.
If you grew and dried lavender from your own garden, this is a great place to use and share them.
If you don't have homegrown, choose something from a local farm if at all possible. Something organic from your local health food store will also work. The thing is if you purchase something local it's likely to be extremely fresh and have a better aroma.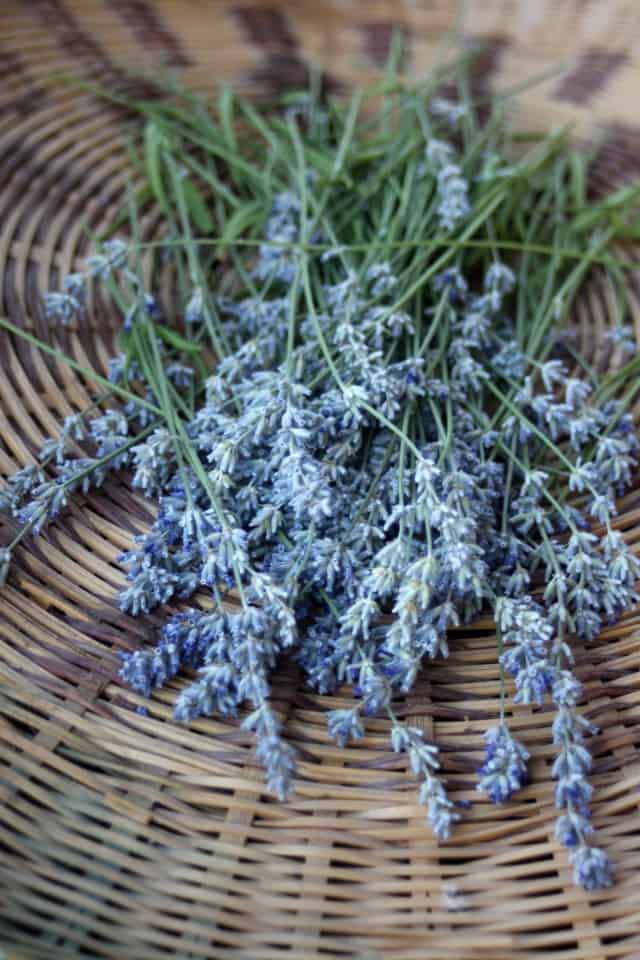 Baking Soda Benefits
Baking soda is an old-fashioned addition to many healing, relaxing bath salts. This pantry staple can help relieve itchy skin, kill bacteria that causes foot odor, and even help with urinary tract and yeast infections.
Citric Acid
It is the combination of citric acid and baking soda that releases a gas and makes these bath salts fizzy.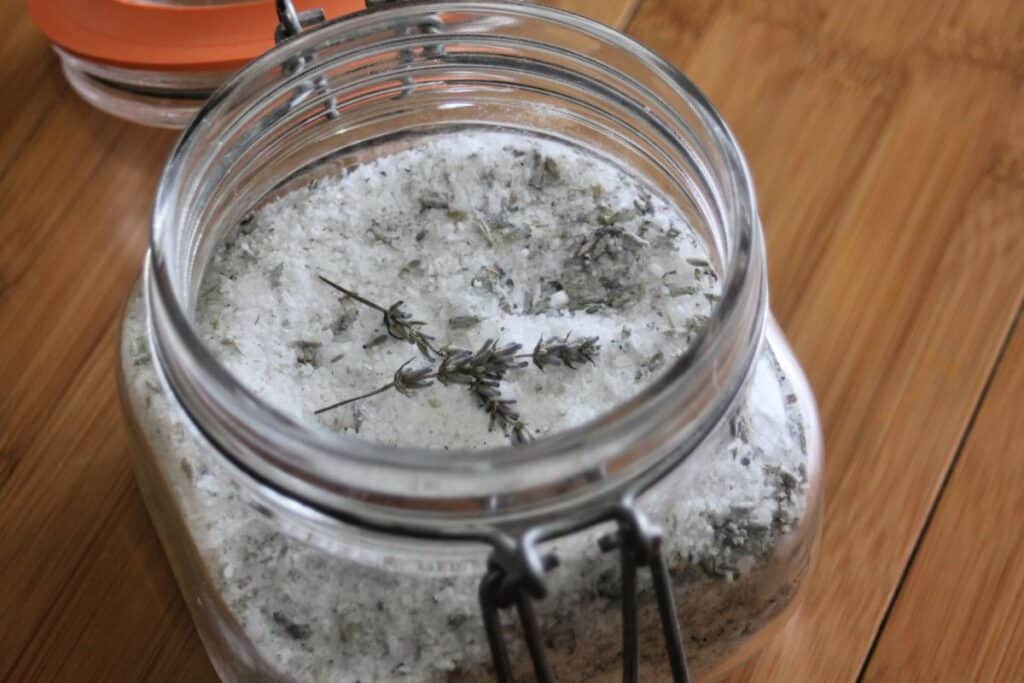 Herbal bath bombs truly are amazing and wonderful but also a bit on the finicky and fussy side to make. There's no worry about forming or using molds with this homemade lavender bath salts recipe – it's just a matter of mixing and putting into a jar.
Relaxing
Epsom salts (magnesium sulfate) has long been a popular choice for hot baths. Their ability to soothe sore muscles and body aches has long been revered and that is why they are our main ingredient. The hot water and epsom salts combined with the fizz of these bath salts make it great for after long gardening sessions and workouts.
It is also thought that magnesium contained in epsom salts can be absorbed through the skin which can help relieve anxiety and sore muscles alike.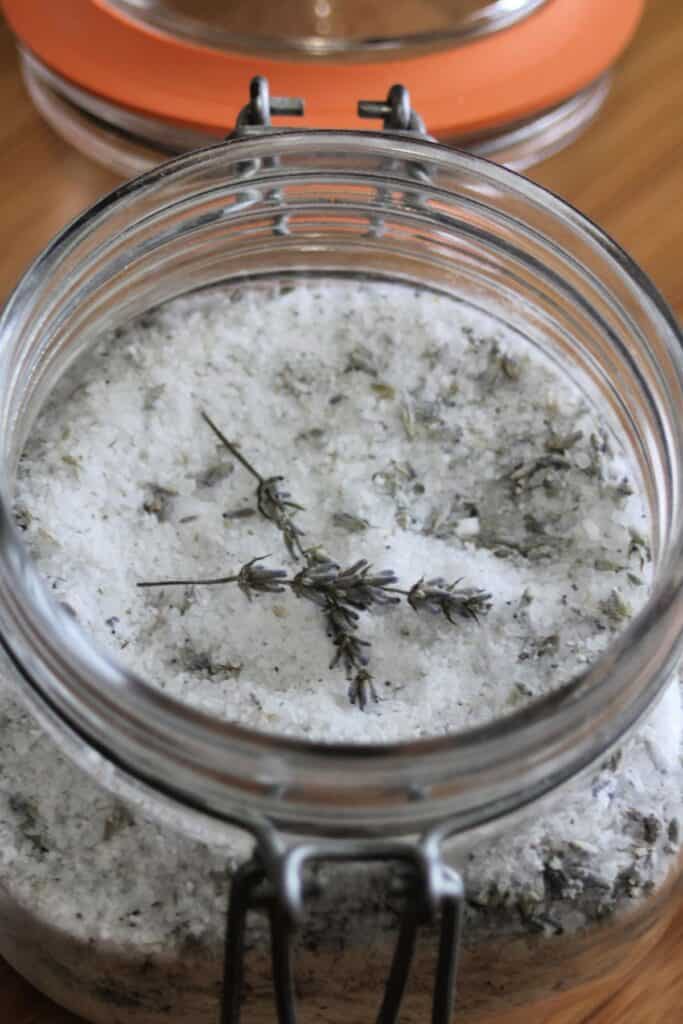 All of those relaxing benefits make this simple recipe ideal for a long soak at the end of a long day. They're even likely to help you get a good night's sleep.
Great Gifts
DIY bath salts are a great way to share a little self-care with loves ones near and far. It's a perfect way to share lavender you may have grown and dried from your own garden as well.
Feel free to make a big batch by doubling or tripling the recipe below.
Package the finished bath salts in a wide mouth mason jar or other decorative glass containers and tie a ribbon with a stem of dried lavender flowers attached for a simple, yet perfect gift.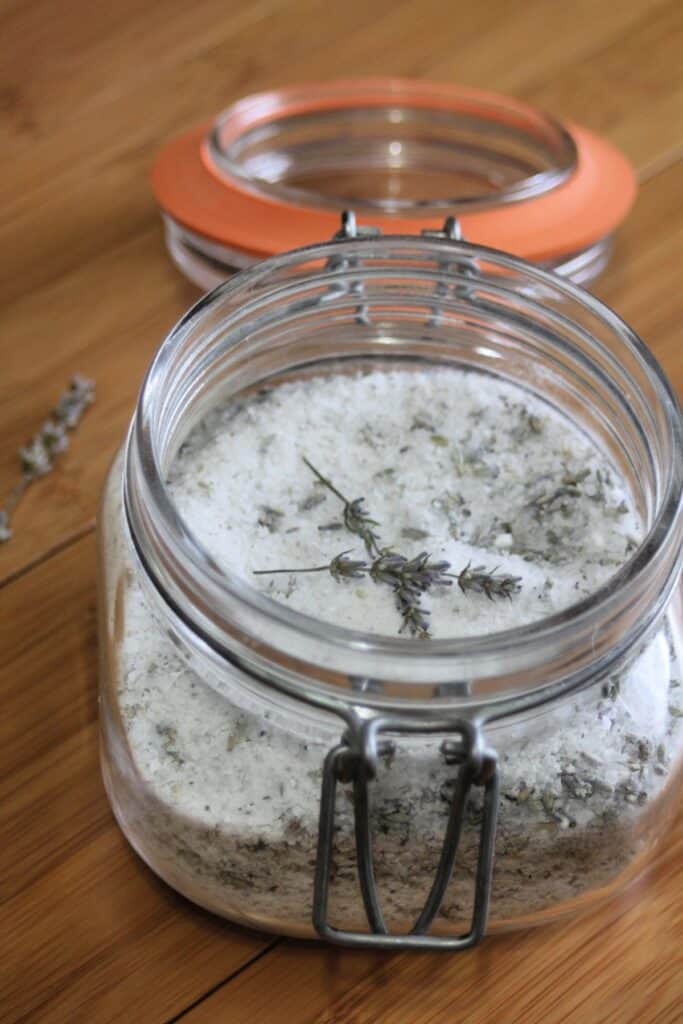 For folks living far away, put the bath salts into a tight sealing plastic bag and label. This makes them a bit lighter and less likely to break than a glass jar during shipping.
Include a small jar, enough for just one bath, in a basket of other DIY beauty products like skin balms and infused oils as, Mother's day, housing warming, or thank you gift.
Harness the simple power of seasonal herbs in your kitchen and home with confidence – from recipes to remedies and beyond with A Year of Seasonal Herbs.
Yield: Approximately 1 1/2 Cups
Fizzy Lavender Bath Salts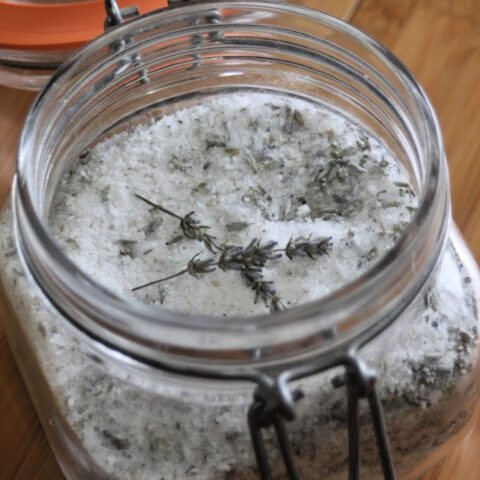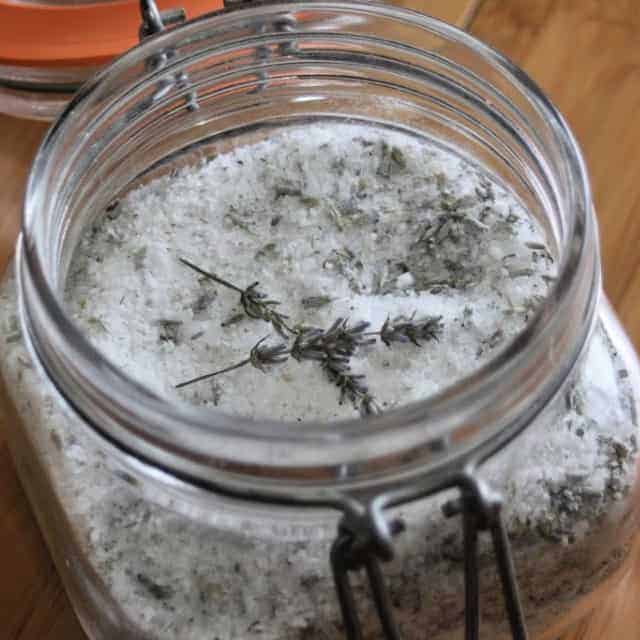 Soothe anxious minds, sore muscles, and blemished skin with these super easy to make DIY fizzy lavender bath salts.
Materials
1 Cup Epsom Salts
2 Tablespoons Citric Acid
1/4 Cup Baking Soda
1/4 Cup Dried Lavender
Tools
Mixing Bowl
Mortar & Pestle
Mixing Spoon
Storage Jar
Instructions
Place the dried lavender in a the mortar and grind with the pestle. Alternatively, use an electric coffee grinder to do the grinding.
Mix everything together in a large bowl until thoroughly combined.
Store in airtight container.
Notes
Use approximately 1/4 cup of the salts per bath. Simply add to warm bath water and agitate.