Mint is one of the earliest and most abundant harvests from the garden. Thankfully, it's tasty and useful. Give your herb garden dessert duty with these easy to make fresh mint brownies.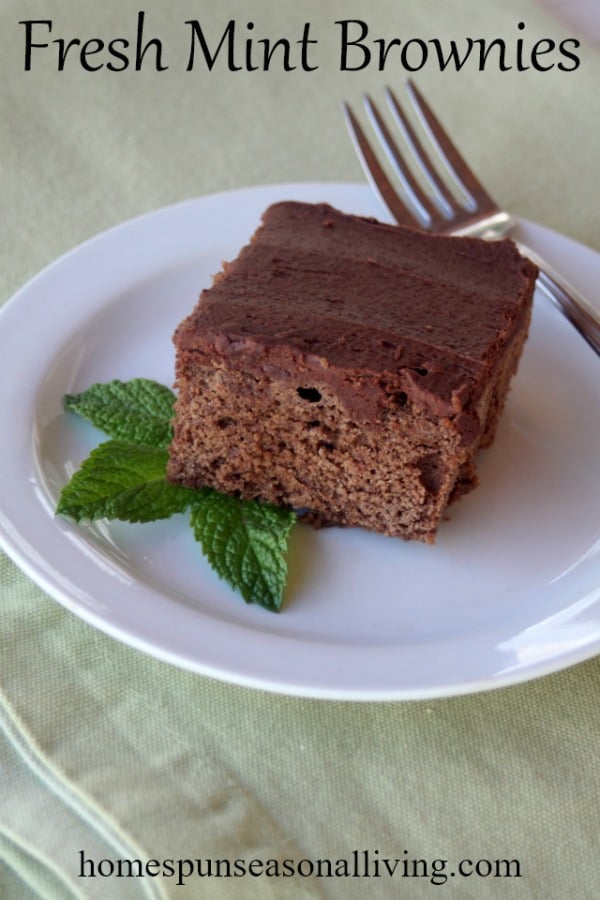 Using Fresh Mint
Use peppermint, spearmint, chocolate mint, any old generic mint you can find in these brownies. Chop the leaves finely to get the most flavor out of them, don't use the stems only the leaves for best flavor.
[grwebform url="https://app.getresponse.com/view_webform_v2.js?u=BsyZQ&webforms_id=16713504″ css="on" center="off" center_margin="200″/]
A person could strain the leaves if desired. However, leaving the mint leaves in the batter adds depth in the finished brownie.
To use dried mint
Use just 4 teaspoons of dried mint. Strain the dried mint from the milk and butter before proceeding with the rest of the recipe.
Frosting Options
These are a cakey brownie rather than a fudgy one. It can carry a frosting well for added richness and sweetness.
Use the dark chocolate mint frosting from my fresh mint cake.
A fudge frosting will provide richness and creaminess.
Truly, a plain chocolate or even vanilla frosting would work too. Use your favorite.
Yield: 6-8 Servings
Fresh Mint Brownie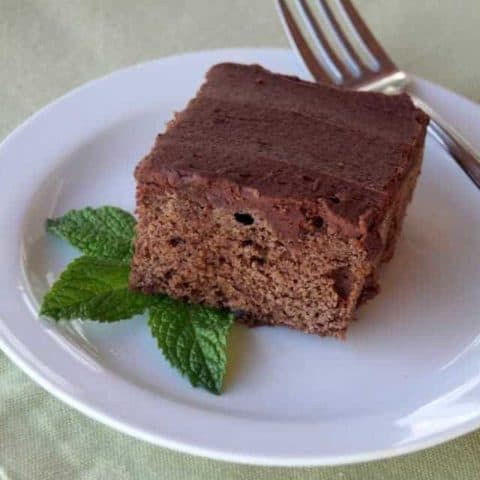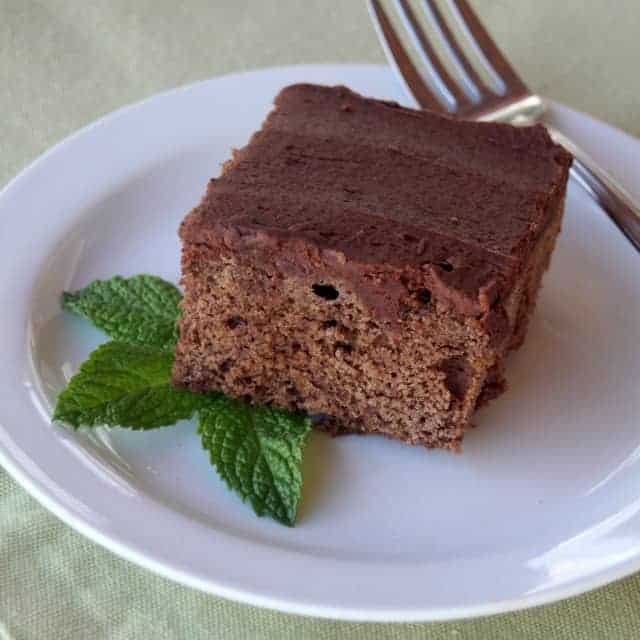 Serve the herb garden for dessert with these easy and flavorful fresh mint brownies that are sure to delight everyone from kid to adult.
Ingredients
½ Cup Butter
¼ Cup Milk
¼ Cup Fresh Mint, chopped (about 1/2 ounce)
2 Eggs
½ Cup Brown Sugar, packed
1 teaspoon Vanilla Extract
1 Cup Flour
¼ Cup Cocoa Powder
1 teaspoon Baking Powder
Optional: Frosting
Instructions
In a medium saucepan, combine the butter and milk. Heat just until the butter melts and the mixture is warm. Add the mint and remove from heat. Cover the pan and let steep for at least 10 minutes.
Preheat the oven to 350 degrees. Grease an 8" square pan.
Whisk together the flour, cocoa powder, and baking powder. Set aside.
In a large bowl, combine the mint mixture with the eggs, brown sugar, and vanilla. Beat until incorporated.
Pour the wet ingredients into the dry and mix just until incorporated.
Spread the batter into the prepared pan.
Bake in the preheated oven for 20-25 minutes (an inserted toothpick will come out clean).
Cool on a wire rack. When completely cool frost as desired.