Living a simple, balanced life sounds amazing, doesn't it? Perfectly idyllic in it's balance of work and leisure. It also feels like the stuff of fairy tales. However, that simple balanced life can be attained with some small effort and practice.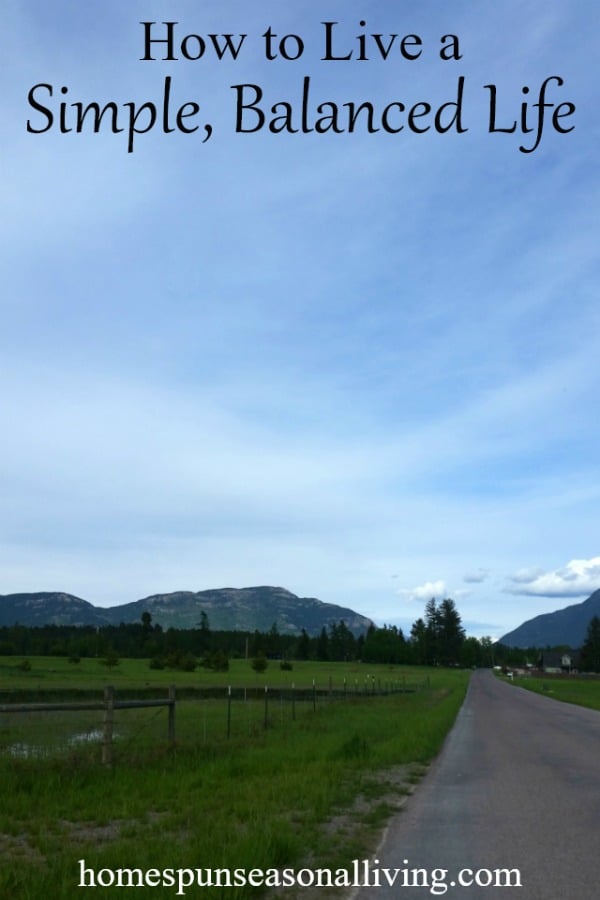 Plan for Balanced Living
There's this pervasive idea that simple living should just come naturally and easily. It doesn't without practice and planning. This is not the planning of Steven Covey, necessarily. It's simply about taking time to plan for balance.
Make sure to include things like walks in nature alongside dentist appointments. Otherwise those free moments get used up never to be returned. Planning to care for yourself should be an integral part of balanced living.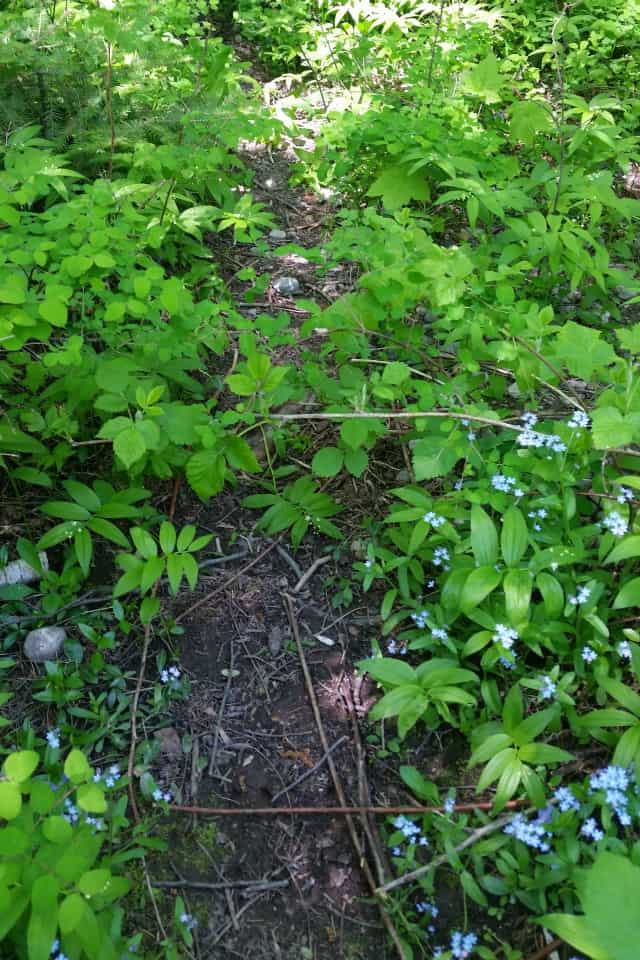 Use a to-do list, a homestead journal, trello, or any other planning system that works for how your brain works. A good plan is the best prevention for overwhelm in life. That doesn't mean there won't be tough moments, hopefully just fewer chaotic times. Make it a priority to plan for a simple, balanced life that feels good.
Balance Changes with the Seasons
What simple living looks like in mid-summer is likely very different than what it looks like mid-winter. Accept and embrace this seasonality. We can't balance all things in every season.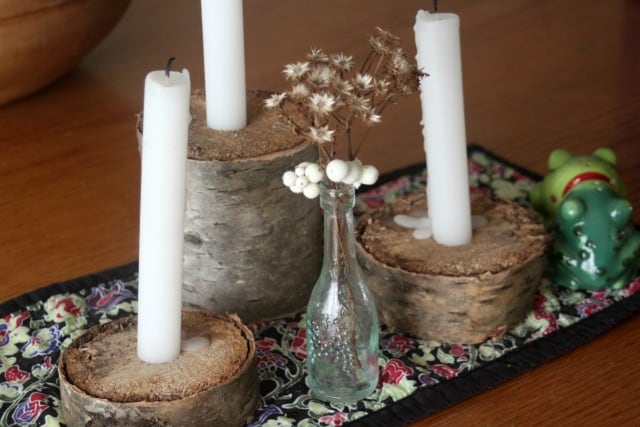 This also applies to seasons in life. Balance for a young woman with babies is different than it is for an empty nester and for everyone in between. This is how life works for everyone. Try to accept and even celebrate the seasonality.
Balance summer things (gardening and preserving, perhaps) in those months and find time for knitting and reading in other seasons. This seems obvious but often we're trying to do all the things, all the time. That's a recipe for exhaustion and frustration.
Goals for Growth
Balance does not equal complacency. A simple, balanced life means that we face our limitations and work towards our priorities. Set goals but remember to find ways to balance them.
A new goal can sometimes mean that something else has to go. There's nothing wrong with letting something go – in fact sometimes it's downright necessary. Decide what can be skipped and what must be kept and go after those things with fierce passion.
Set goals and make sure to write them down – use a vision board, make a note – simply keep track of them and put them somewhere prominent (like the fridge) so that the goals are never forgotten.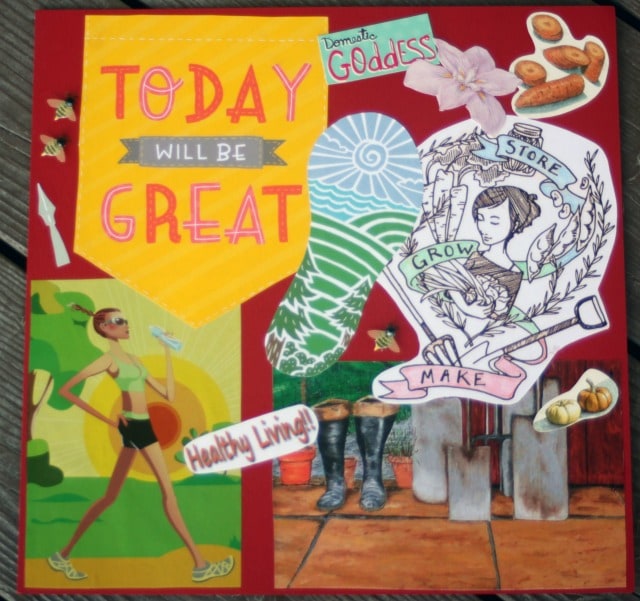 Is is these goals and desire for growth that get us closer to the simple life we desire most. This is not necessarily about growth or success in terms of movies or mainstream culture. Rather this is growth towards personal goals and simplicity. Often these goals aren't so much about growth as slowing down and simplifying. No matter what they are make time for them.
Time to Reflect
Take time to examine the day, habits, and plans. I like to do with this a cup of tea and a journal. Do it in whatever works for you.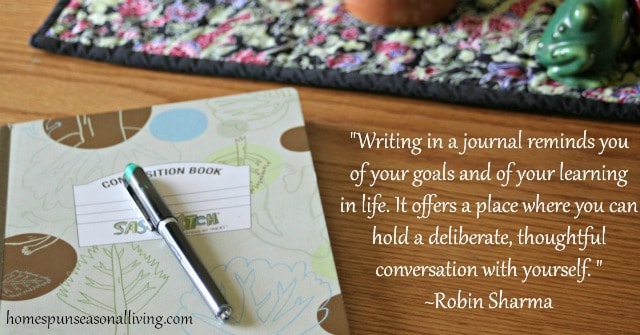 A few moments to jot down notes, thoughts, and emotions as well as record weather, harvests, production, and more can be such a powerful thing. These journals, whether a composition book, leather diary, instagram, or a sketch book, go a long way in helping us understand what works and what doesn't. They also help us sort a bunch of stuff in our busy brains which can often lead to much simpler and balanced living.
Simple is Individual
Simple might be baking bread to someone. To someone else simple is buying bread from the local bakery and spending that time knitting socks. Do what leads you and let know one else sway you from your chosen priorities.
Balance is also Individual
Some of us naturally prefer a busier pace while others prefer a more leisurely pace. Neither is right or wrong simply a reflection of personality. Keep a balance that works best for your happiness and mindset.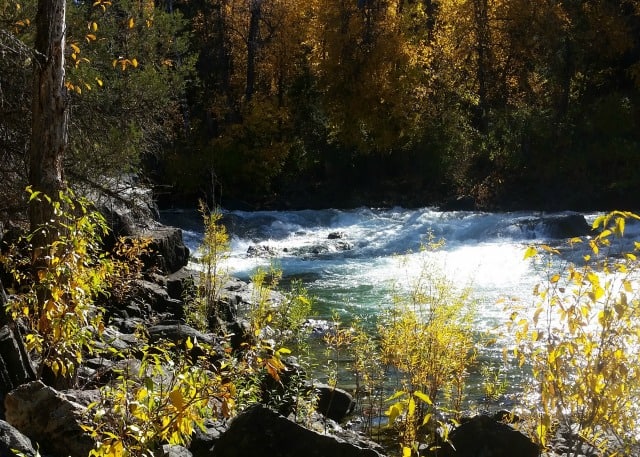 Simple, balanced living is attainable and sustainable, it just takes a little practice. It's important to remember that no one ever balances perfectly all the time. We all do the best we can at any given time. Take a deep breath and reset when necessary. In the meantime, practice and reap those rewards.