I had the incredible pleasure to curate a special board for the folks over at Hometalk. They asked me to do a board all about fruit preservation projects. I must say it was such fun to look through the many amazing projects over there and pick a few of my favorites to share with their users as well as to share with you all. Preserving fruit is a great way to get acquainted with canning, dehydrating, and other forms of food preservation as it isn't usually as intimidating of a process as pressure canning. I found a wide array of fruit preservation posts on Hometalk and curated them all for you: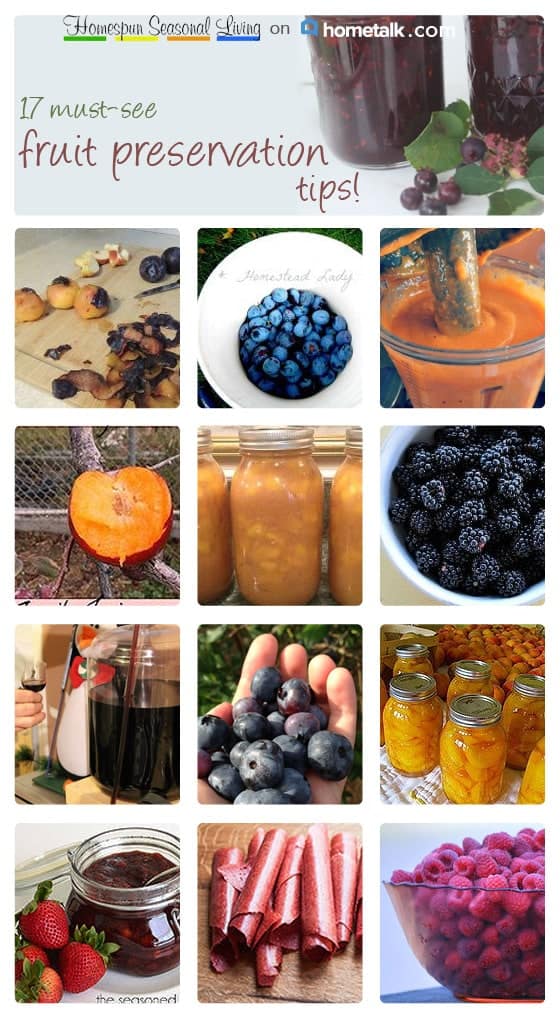 I curated posts on:
If you need ideas, I think that board is a great place to start.
[sc:Adsense]
Don't forget to follow me, while you're over there at Hometalk.
What's your favorite way to preserve the abundance of summer's fruit?