Every summer, I dry lots of our homegrown herbs.  I use them in tasty teas, infused honeys, for medicine, to flavor soups, and much more.  I don't believe we can ever have too much and as it doesn't require much from me in terms of work and preserving energy, I tend to go overboard.  That abundance gives me permission and opportunity to get creative.  I happen to have a sweet tooth the size of Montana, so often creativity with food ingredients often turns to sweet treats and in this case Herbal Hot Chocolate.  These amazing, naturally flavored drinks are the perfect soothing, comforting, and warming cup to grasp on a cold winter's night.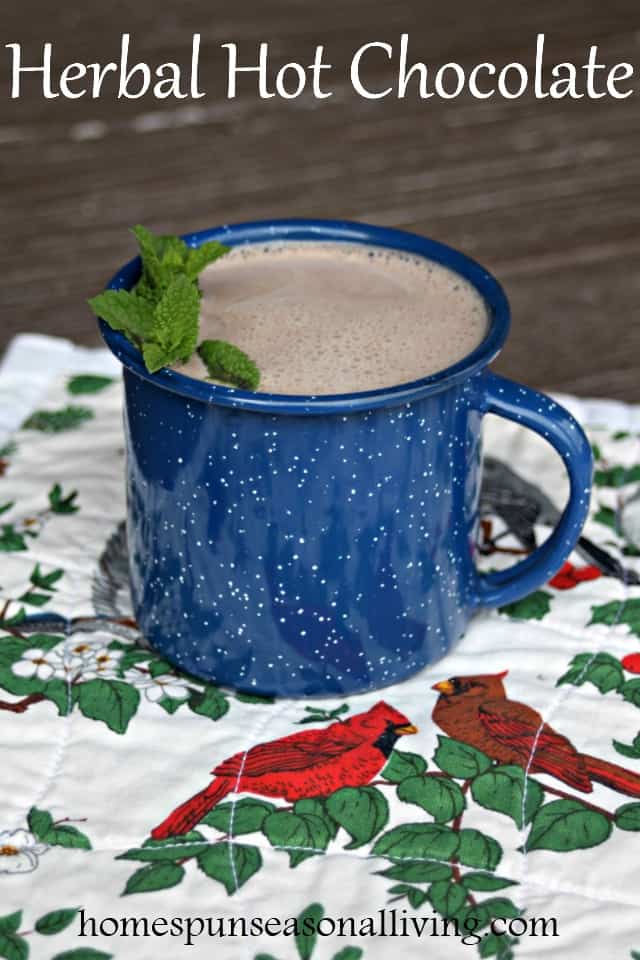 Keys to Good Herbal Hot Chocolate
1) Start with good quality chocolate, the kind of chocolate you would eat by the bar, not the stuff in the baking aisle, the stuff in the candy aisle of the grocery store.  Good quality chocolate that isn't full of artificial colors or flavors, the flavor of the chocolate comes through, so use the good stuff. You can use white, dark, or milk chocolate.
2) The milk can be any of your choice – cow, goat, coconut, almond, rice, etc. etc. Again use something you would drink straight from the glass.  This is not the place to use something like powdered milk that you might not normally enjoy.  Something rich and creamy would be incredible, cream or full-fat coconut milk. Herbal Hot Chocolate is a tiny exercise in homegrown indulgence, use the best you can afford.
3) Finally, the herbs.  While each herb might have particular medicinal or therapeutic qualities in this application, the herbs are used for their individual flavor as a spice rather than as something healing.  The basic recipe is the same, so feel free to use whatever tasty thing you harvested and dried from your garden to customize these cups of herbal hot chocolate.  Some ideas include:
White Chocolate & Lavender
Milk Chocolate & Anise Hyssop
Dark Chocolate & Mint (truly mint with any chocolate is incredible)
White Chocolate & Basil
The recipe below makes two servings but can easily be multiplied to feed a larger crowd, to make a single serving simply cut the ingredient amounts in half.
Herbal Hot Chocolate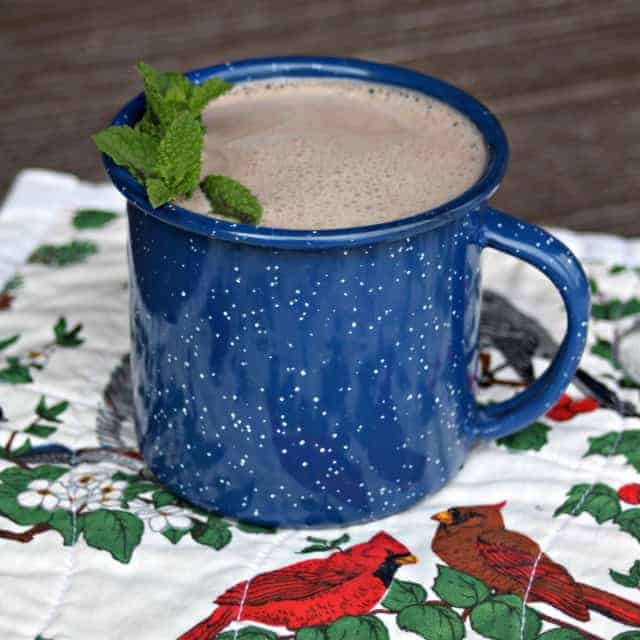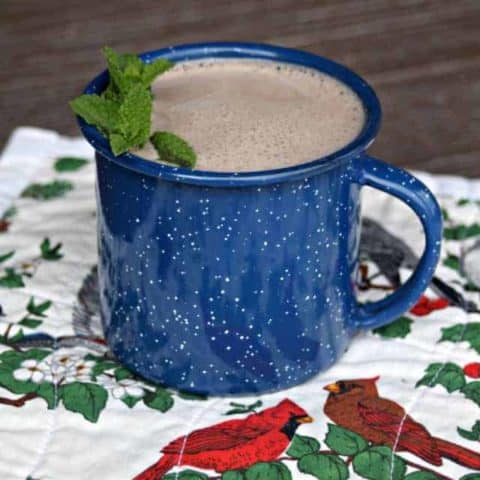 Make the most of homegrown dried herbs by mixing up a batch of comforting herbal hot chocolate on a chilly night to comfort the body & soul.
Ingredients
2 Cups Milk (your choice - cow, goat, coconut, etc.)
3 Ounces Chocolate, roughly chopped (any - milk, white, dark)
2 teaspoons Dried Herb (any - mint, lavender, anise hyssop, etc.)
Instructions
Combine dried herbs and milk in a saucepan. Gently warm the milk, just until it begins to steam, no boiling or simmering - just warmed through. Remove from heat and cover with a lid. Allow the herbs to steep in the milk for 10 minutes.
Strain the herbs from the milk. Place the infused milk back into the saucepan and add chopped chocolate. Heat gently, whisking the chocolate and milk until the chocolate is melted and the drink is hot, but again not boiling (don't scald the milk).
Serve in a mug topped with whipped cream or marshmallows if desired.