Homemade Christmas cookies have been a part of my life for as long as I can remember. I remember decorating cookies with my grandmother, trying new recipes with my father, and creating new traditions as I started a life with Jeff.  Holiday baking continues to be one of my favorite things and a tradition of gift-giving every year.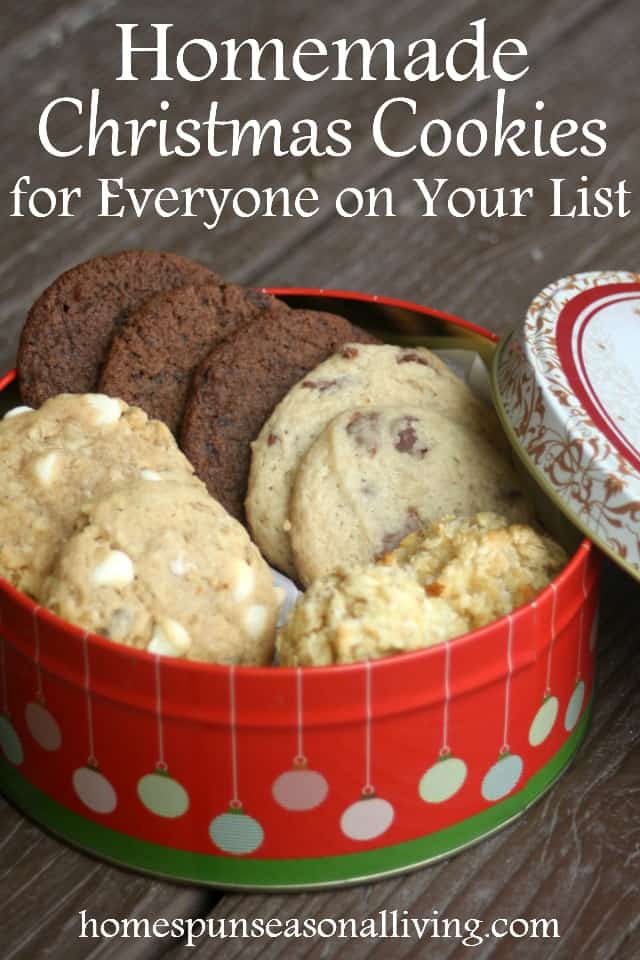 Giving Homemade Christmas Cookies
Granted there's a lot of baking that goes on during the holidays and most of us don't need any more sugar. Give tins or boxes of just one or two kinds with other gifts. Put a box of tea or a bag coffee beans in the gift basket. Add a candle or a book to keep the gift sweet but also respectful of the fact that most of us are overflowing with desserts during the holidays.
If you need ideas to fill out your cookie gift list consider these recipes divided by flavor for every type of cookie lover:
For the Coconut Lover
Gluten-Free Lemon Coconut Oatmeal Cookies – Coconut combines so well lemon for a tropical treat, oatmeal makes them hearty and filling.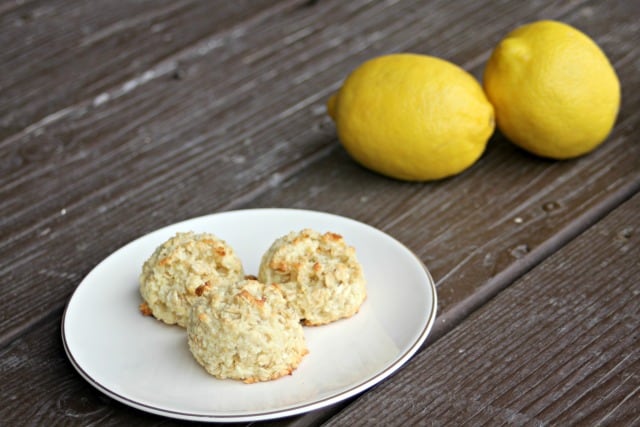 White Chocolate Coconut Macadamia Nut Cookies – Hearty and full of that tropical flavor we're accustomed too and sure to please.
Coconut Chocolate Chunk Cookies with Sea Salt – Because chocolate and coconut is never a bad combination.
For the Coffee Lover
Caramel Mocha Sandwich Cookies – Crunchy coffee cookies with a caramel filling for the caramel mocha fan.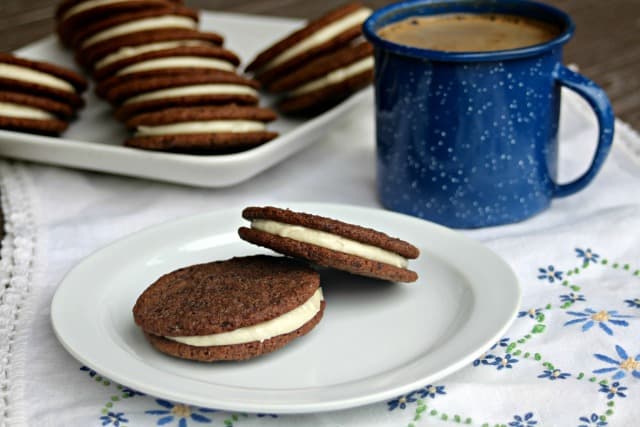 Coffee Toffee Thumbprint Cookies – Coffee cookies with a sweet toffee center that is as beautiful as it delicious.
Espresso Chocolate Chip Brownie Cookies – One can never ever go wrong with the brownie and coffee combination.
For the Peanut Butter Lover
Chocolate Chip Peanut Butter Cup Cookies – Soft cookies with peanut butter cup centers sure to delight kids and adults alike.
Easy Peanut Butter Cookies – The holiday season needs easy and these are full of peanut butter simplicity.
Gluten Free Apple Peanut Butter Cookies – Soft little bites full of apples and peanut butter and no refined sugar.
For the Chocolate Lover
Grain-Free Chocolate Crinkles – Beautiful and decadent, sure to please the grain free chocolate lover on your list.
Chocolate Cheesecake Cookies – Because one can never go wrong with chocolate and cream cheese!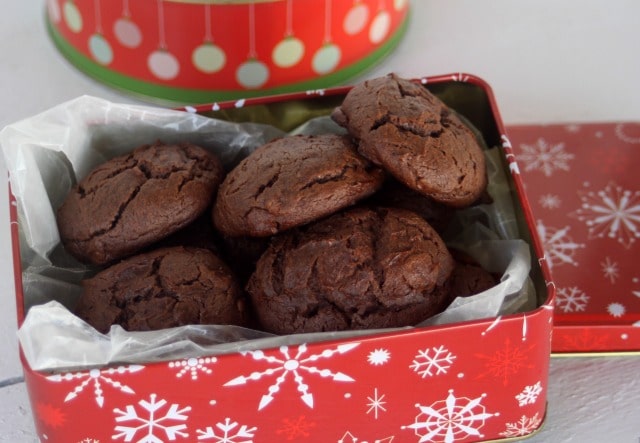 Hot Chocolate Cookies with Toasted Marshmallows – Your favorite winter drink in cookie form.
For the Biscotti Lover
Cranberry Pistachio Biscotti – Fruited and crunchy, these make a great treat alongside a hot cocktail.
Toasted Almond Anise Biscotti – Full of traditional flavor that is perfect with an afternoon coffee.
Steel Cut Oats Breakfast Biscotti – A perfect dipping companion for the morning cup or glass.
For the Ginger Lover
Soft Ginger & Spice Cookies – Soft spicy cookies with frosting perfect for the traditional cookie fan.
Ginger Maple Creams – Crispy ginger cookies perfect for shipping in care packages.
Gingerbread Fall Leaves – Cut out cookies loaded with ginger.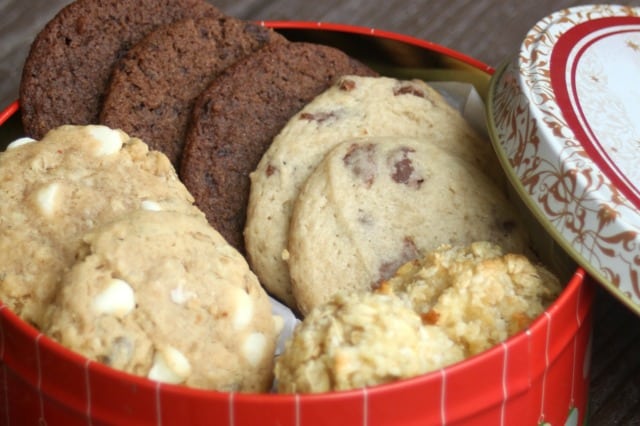 For the Sugar Cookie Lover
Simple Sugar Cookies with Rainbow Frosting – Simple and bright, sure to bring some colorful cheer on dark days.
Molasses Sugar Cookies – Dark and flavorful with a crunch sure to please.
Chocolate Sugar Cookies – Cut out cookies that are also chocolate for a delightful change to the usual.