Oatmeal cookies of all types are big favorites around our house. They tend to be thick and hearty, they scream homemade and are always delicious. These pumpkin chocolate chip oatmeal cookies are perfect fall treats.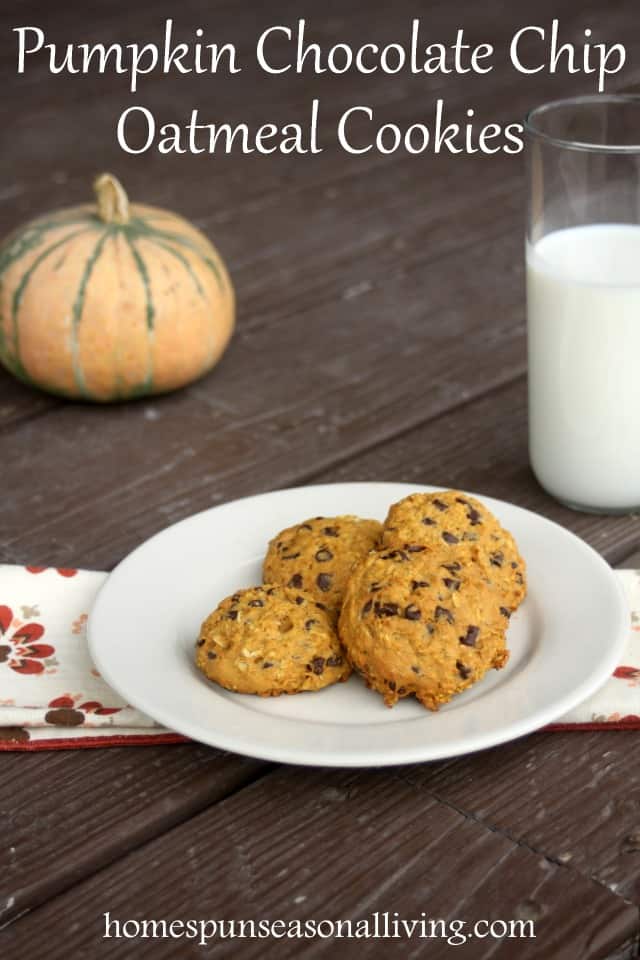 Lightly Sweetened & Spiced
The pumpkin adds a natural sweetness and flavor to these cookies that doesn't need to be overshadowed by sugar. A small bit of sugar, of course, makes them dessert but there's no reason to go overboard. The spice too compliments the pumpkin rather than becoming the main flavor.
Any Winter Squash Will Do
Use any bit of cooked and pureed winter squash in this recipe. Canned pumpkin will always work well but leftover roasted butternut or hubbard squash can easily be substituted. Each winter squash will have its own flavor but none are so different as to change the outcome of this cookie.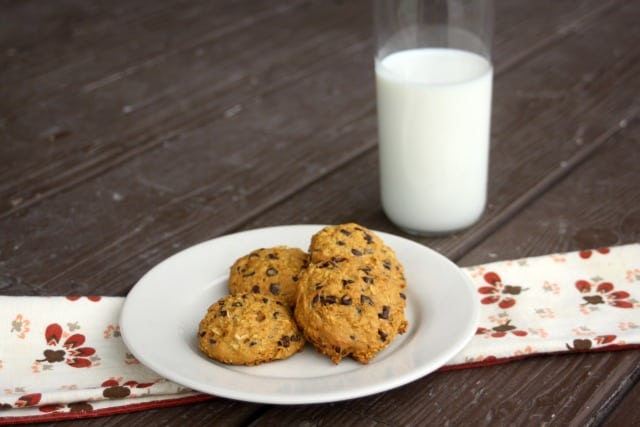 Optional Additions
This cookie doesn't need much extra – it is glorious in its simplicity. However, to make it heartier or adjust for individual tastes consider these changes:
Chopped nuts: Add 1/2 to 3/4 Cup to the raw cookie batter
Ground Ginger: Add 1/4 teaspoon with the other spices
Drizzle the cooked and cooled cookies with a vanilla or chocolate glaze
An Amazing Gift
These cookies last a while when kept in an airtight container, making them the perfect filler for care packages. Simply wrap the cookies in an airtight bag or tin. If you grew winter squash, this is a great way to share it with folks who may be far away.
Yield: 3 Dozen
Pumpkin Chocolate Chip Oatmeal Cookies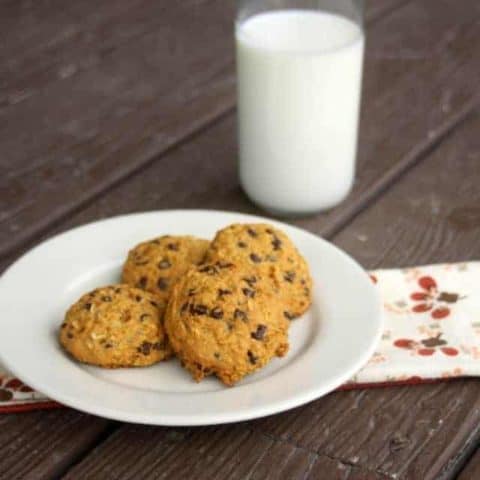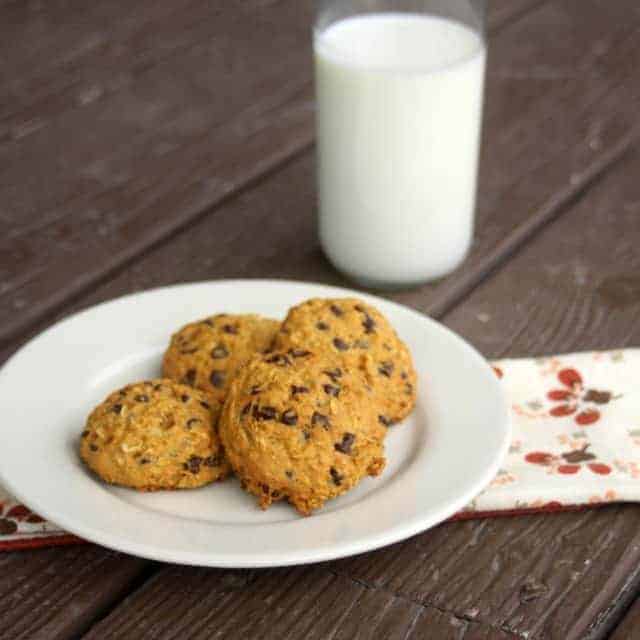 Pumpkin Chocolate Chip Oatmeal Cookies are a lightly sweetened and spiced for a perfect fall treat to keep or mail in a care package.
Ingredients
½ Cup Salted Butter, softened
¼ Cup Brown Sugar, packed
¼ Cup Sugar
1 Egg
1 teaspoon Vanilla Extract
¾ Cup Pureed Pumpkin
1 ¾ Cup Rolled Oats
1 ½ Cup Unbleached, All Purpose Flour
1 teaspoon Baking Soda
1 teaspoon Baking Powder
¾ teaspoon Ground Cinnamon
¼ teaspoon Ground Nutmeg
⅛ teaspoon Ground Cloves
8 ounces Mini Chocolate Chips
Instructions
Preheat Oven to 375 degrees. Grease cookie sheets or line with parchment paper ( or use silicone baking sheets).
Combine flour, oats, baking powder, baking soda, and spices in a large bowl. Set aside.
Cream together the butter and sugars until light and fluffy. Add the egg and vanilla, beating well. Add the pureed pumpkin and mix until thoroughly combined.
Add the flour mixture to the pumpkin mixture and mix until almost combined.
Fold in the chocolate chips.
Drop by spoonfuls onto prepared cookie sheets. Flatten cookies slightly with the heel of your hand. Bake in preheated oven 10 to 12 minutes. Cool on wire racks.