While there are plenty of recipes created specifically for maple syrup, I've taken up the challenge of learning how to substitute maple syrup for white sugar in other recipes.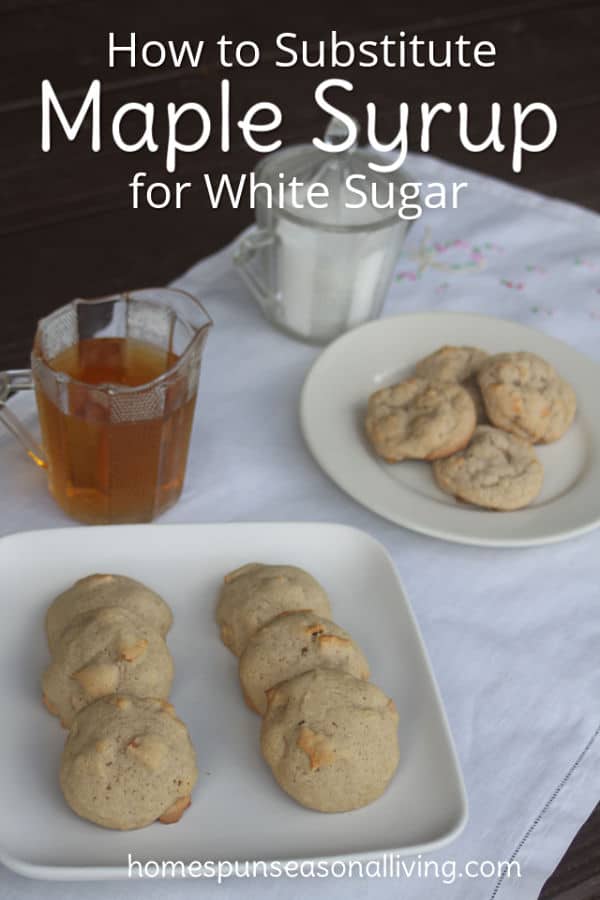 I've taken this challenge because we're blessed with an abundance of maple syrup after having tapped our own trees. Maple syrup isn't necessarily a frugal option for baking but it can be a tasty and easy thing to use instead of white sugar.
Is it healthier?
Maybe. Maple syrup has minerals, antioxidants, and other benefits that white sugar does not. However, cookies and baked goods are still treats and should not likely be a regular part of our eating habits.
Is it Difficult?
No. Turns out it's pretty easy to substitute maple syrup for sugar in baked goods. You won't need a special calculator or do any kind of complicated formulations to substitute maple syrup for white sugar in your favorite recipes.
[mailerlite_form form_id=11]
Step 1: Use Less – Maple Syrup is Sweeter
It's not a one-to-one substitution, use a quarter less syrup than sugar. For example, for every 1 Cup of White Sugar use 3/4 Cup Maple Syrup.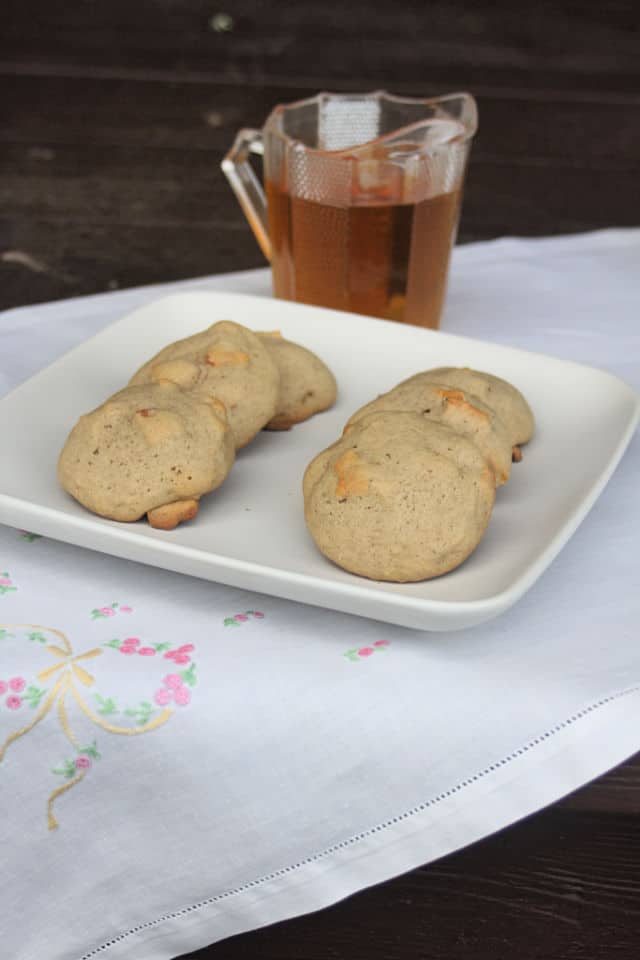 Step 2: Reduce Overall Liquid
Because maple syrup is liquid, use less other liquid in the recipe. Reduce the other liquid by 3 Tablespoons, for example if the recipe calls for 1/4 Cup milk, you would only use 1 Tablespoon when using maple syrup instead of sugar.
Step 3: Reduce Oven Temperature
Turn the oven down 25 degrees. This is because maple syrup caramelizes differently and the higher temperatures might cause burning and even bitterness in flavor.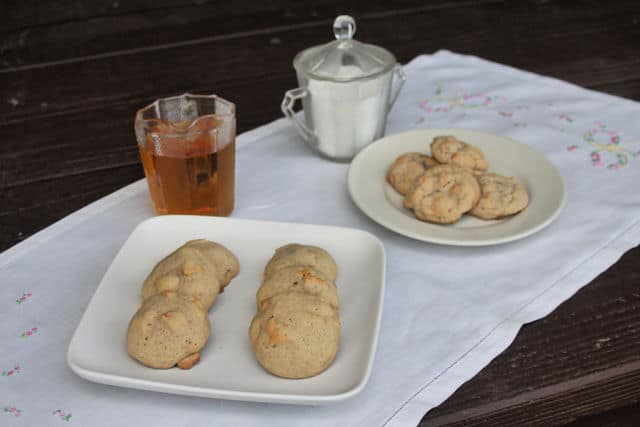 Step 4: Everything Else Stays the Same
There's no need to change any other ingredients or the cooking time in the recipe. The cooking time in my trials remained the same even at the lower temperature, but do check individual recipes to be sure.
Texture Differences
Cookies made with sugar are likely to be crispier than cookies made with maple syrup. In muffins or breads, it won't likely be as noticeable.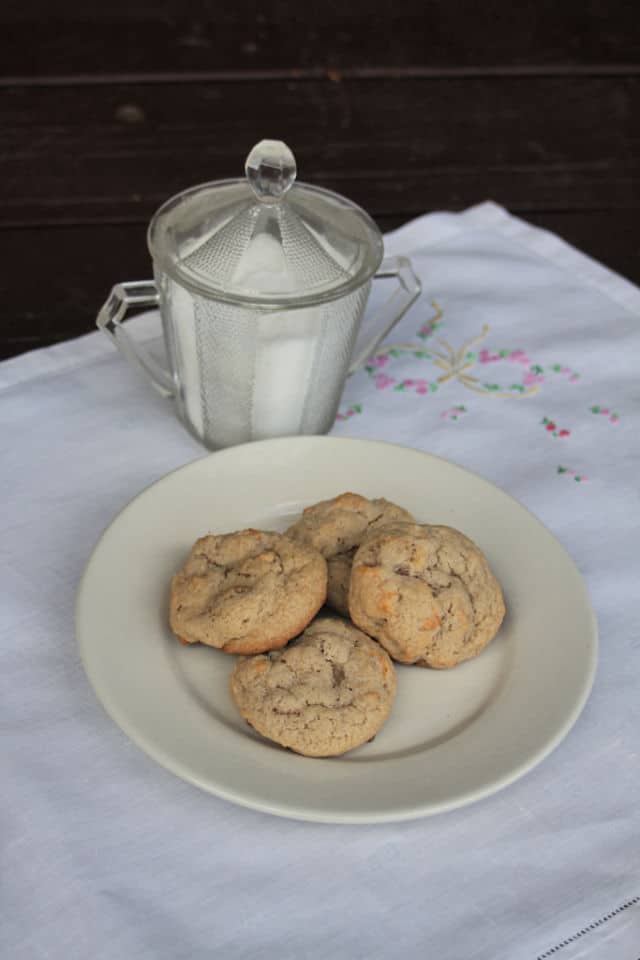 When Maple Syrup Can't be Substituted
Now in the interest of being completely honest, there are going to be some things where the substitution just isn't going to work, like those delightful sugar cookies that are nothing but butter, sugar, flour, and egg. Maple syrup isn't going to work there with great results, though maple sugar would and that wouldn't need any kind of fancy substitution plan.
That's it, truly. I tested this method in soft cookies, muffins, and breads with stellar results. Don't be afraid to remake those favorite recipes with maple syrup.
Want to see a recipe adapted for maple syrup from white sugar in action? Sign up for our newsletter and get the recipe for the dried apple cookies featured in the photos here delivered to your inbox. You'll get the original white sugar recipe right alongside the adapted maple syrup recipe for your own use.
[mailerlite_form form_id=11]