I'm a fan of all things coffee. I like to drink it and for the most part enjoy everything coffee flavored. That's how these soft spiced coffee cookies came about, honestly. I saw a recipe in an old family cookbook that was called coffee fruit drops and set about making it my own.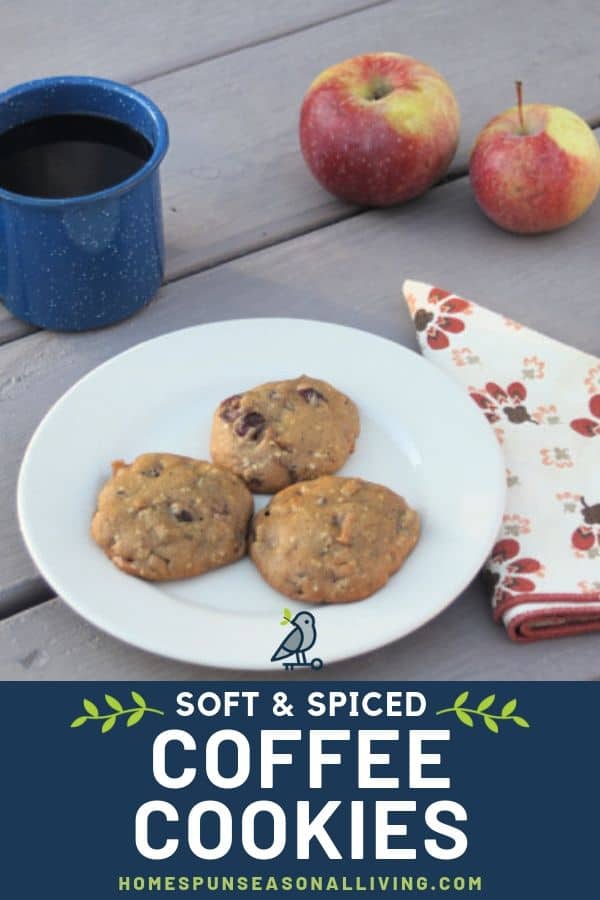 Fat Options
I have always been a fan of butter in cookies. I'm not a fan of shortening for a number of reasons, least of which being inferior flavor in my opinion. Recently, however; I've been experimenting with lard in my cookie baking.
I render my own lard from a local hog purchase. And I know, lard can sometimes give a rather 'porky' flavor to baked goods. For baking, I use the whitest lard I render to cut down on that flavor. This is as true for pie crust as it is cookies.
Butter will work just fine this recipe, if lard isn't your thing or isn't easily available.
I imagine coconut oil would work too for folks wanting to keep it vegan but I have not tested it yet. Since it all gets melted, I don't think it would matter all that much.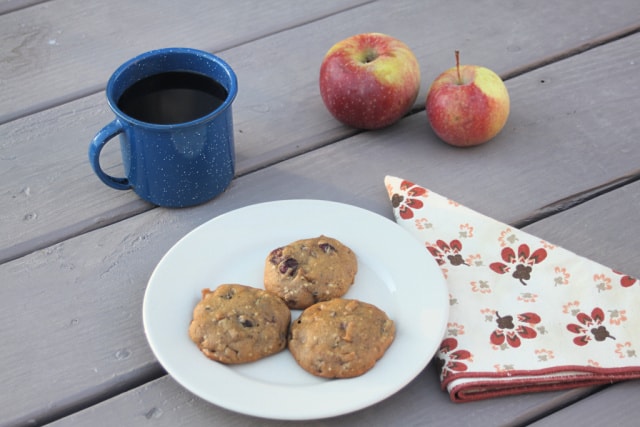 Soft with a Little Crunch
The original recipe called for 1 cup of chopped walnuts. I'm not a fan chunks of nuts in soft cookies. It's a personal choice. Small bits of crunch feels better to me, hence the hemp hearts in this recipe. Sesame seeds or even hulled sunflower seeds would work well.
Fruit Choices
These spiced cookies with fruit are highly adaptable. Use pears in place of the apples if you prefer.
Most any dried fruit chopped small would work in place of the raisins or cranberries.
To Frost or Not to Frost?
These cookies are quite good on their own and sweet, too. However, soft cookies often get a little frosting. One could frost these for an extra presentation.
Keep it simple and lightly sweet to highlight the already strong flavors of the cookie.
Or increase the flavors even more with a fluffy cinnamon coffee frosting.
Freeze for Later
These soft spiced coffee cookies freeze delightfully well. Make a big batch and after cooling store in airtight container in the freezer for eating later. They'd even make nice ice cream sandwiches.
Yield: 3 Dozen
Soft Spiced Coffee Cookies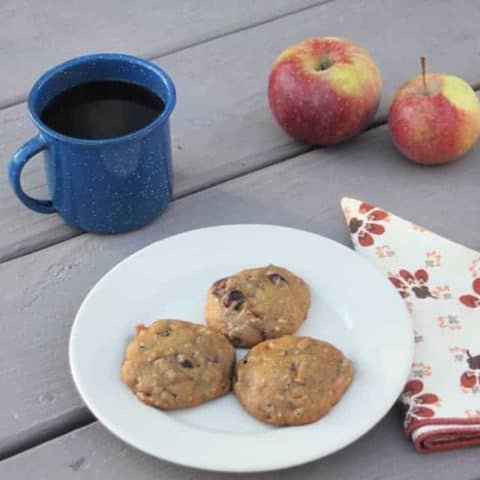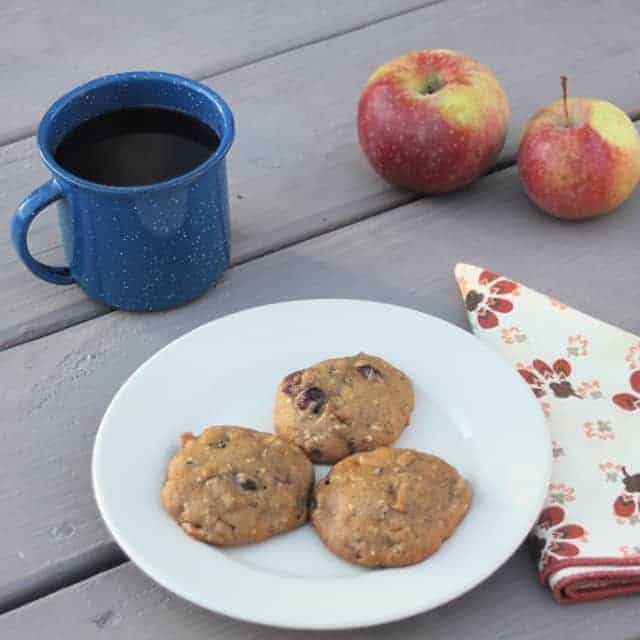 Soft spiced coffee cookies loaded with fresh apples, dried fruit, and hemp hearts that are full of flavor perfect for a simple and delightful dessert.
Ingredients
2 Cups Apple, Peeled & Finely Chopped
1 Cup Strong Brewed Coffee
1 Cup Sugar
1/2 Cup Lard or Butter
1 Cup Raisins or Dried Cranberries (or a mixture)
3/4 teaspoon Nutmeg
1 teaspoon Vanilla
2 1/2 Cups Flour
1 teaspoon Baking Soda
1/4 teaspoon Salt (omit if using salted butter)
Instructions
In a saucepan combine: apples, coffee, sugar, lard or butter, raisins, and spices. Simmer gently just until apples are tender. Remove from heat and cool to room temperature.
Preheat oven to 375 degrees.
Line a baking sheet with parchment or silicone baking sheets. Do not otherwise grease or spray pans.
Add vanilla to cooled coffee mixture. Set Aside.
Whisk together the flour, baking soda, and salt (if using).
Add the flour mixture to the coffee mixture and stir well.
Mix in the hemp hearts until completely incorporated.
Drop by heaping Tablespoons onto baking sheets.
Bake in preheated oven for 12-15 minutes or until golden brown.
Cool completely on wire racks.
Nutrition Information:
Yield:
36
Serving Size:
1 cookie
Amount Per Serving:
Calories:

108
Total Fat:

4g
Saturated Fat:

1g
Trans Fat:

0g
Unsaturated Fat:

2g
Cholesterol:

4mg
Sodium:

53mg
Carbohydrates:

18g
Fiber:

1g
Sugar:

10g
Protein:

1g
We try our best but cannot guarantee that nutrition information is 100% accurate.