Lemon with coconut is one of my most favorite flavor combinations. Something about it always makes me feel like I'm in the tropics even in the middle of a Montana winter. It is that desire for tropical flavor that these easy and delicious gluten-free lemon coconut oatmeal cookies were born.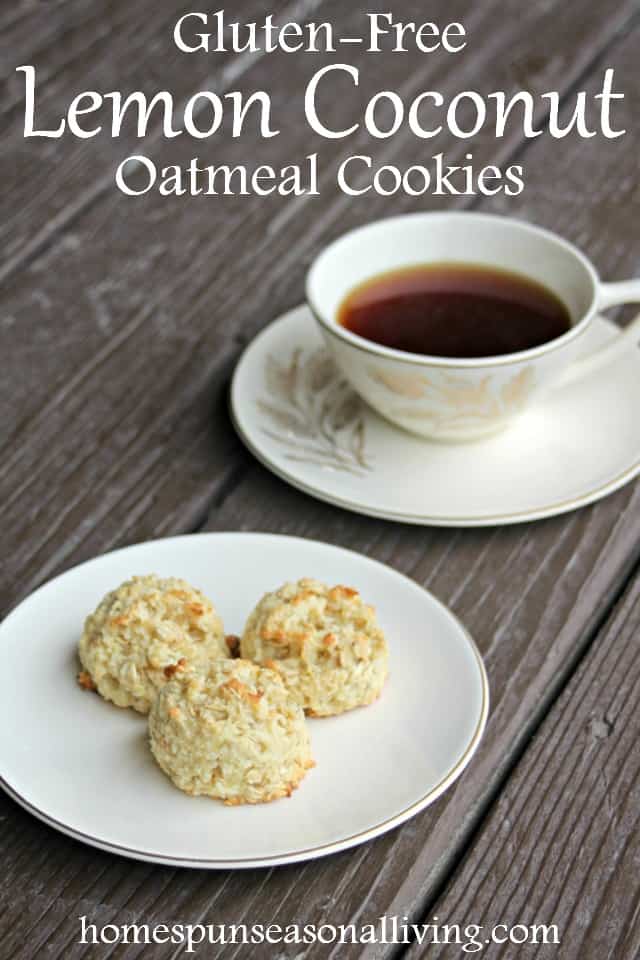 Any Citrus
Any citrus will be amazing in these cookies. Use whatever you have on hand and if you happen to have a friend who sends you Meyer Lemons from Texas, use those. Truly though regular lemons, limes, oranges, tangerines, etc. would also work.
Unsweetened Coconut
Don't use the sweetened, flaked coconut often found in the baking aisle here. It's going to be too sweet. Rather, look for and use unsweetened, shredded coconut instead. You might have to look in the natural foods aisle or even a health food store for this but trust me, it's worth it. The unsweetened coconut gives a crunchier texture to the final cookie and provides the flavor without adding more sugar.
Gluten-Free Lemon Coconut Oatmeal Cookies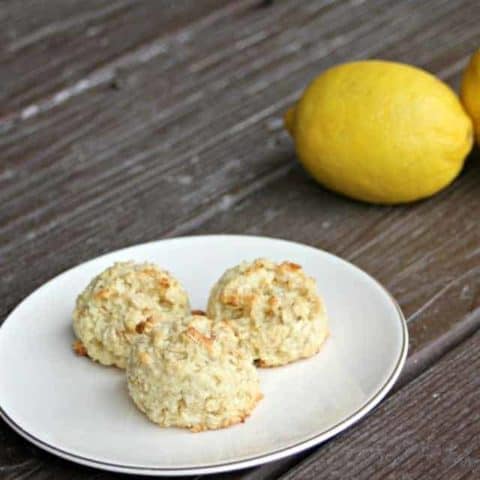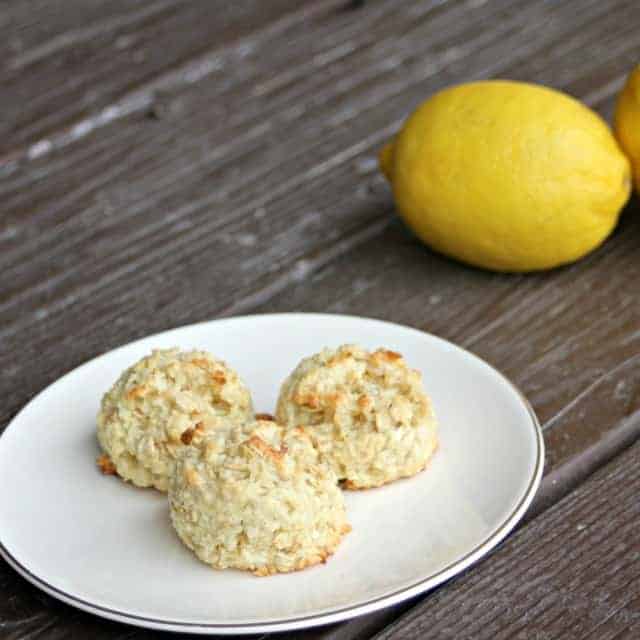 A slightly sweet treat full of tropical flavor, these gluten-free lemon coconut oatmeal cookies are sure to please and uplift.
Ingredients
1 Cup Unsweetened Shredded Coconut
1 Cup Almond Meal
1 Cup Gluten-Free Rolled Oats
3 Eggs
½ Cup Sugar
Zest of 1 Meyer Lemon
2 Tablespoons Meyer Lemon Juice
Pinch of Salt
Instructions
Preheat oven to 350 degrees. Grease a cookie sheet or use parchment or a silicone baking sheet.
Mix the coconut, sugar, oats, salt, lemon zest, and almond meal in a large bowl.
Beat the eggs until they form a pale yellow foam.
Add the beaten eggs and lemon juice to the coconut mixture. Stir until thoroughly combined.
Drop mounds full of dough onto cookie sheets. Bake in preheated oven for 18 to 20 minutes, until edges begin to brown.
Cool on wire racks.