Medicine dropper bottles are a handy and necessary thing to have for the home herbalist. Thankfully, they're reusable. Use this 5 step process to clean medicine dropper bottles quickly and easily.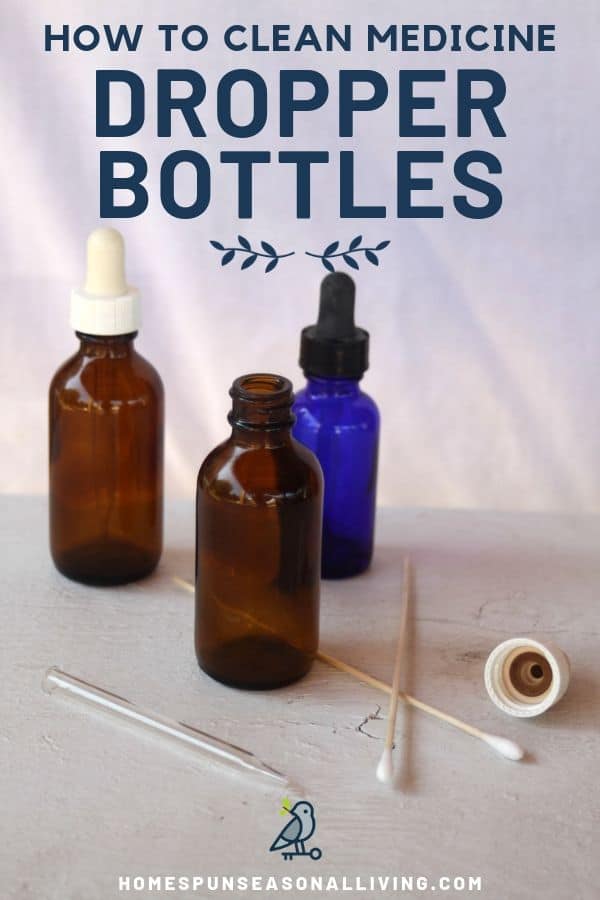 Dropper bottles easily store our tinctures and other creations and make dosage easy as a little squeeze. The dark glass protects our concoctions from the damaging sunlight and means that with proper care we can reuse them for years to come.
Reusing them, however; means getting them clean. Obviously washing bottles and jars isn't exactly rocket science but getting inside the lids and pipettes takes a little finesse.
Step 1: Give Everything a Rinse
Pour some hot water in the bottle, put the lid with pipette intact back on and give everything a good shake.
Drain the water out completely. Rinse more than once if there are bits of dried herbs or other items still clinging to the bottle.
Step 2: Take Everything Apart
Open the bottle up and remove the pipette from the lid. Usually the pipette will twist out or simply pull right out with a gentle tug.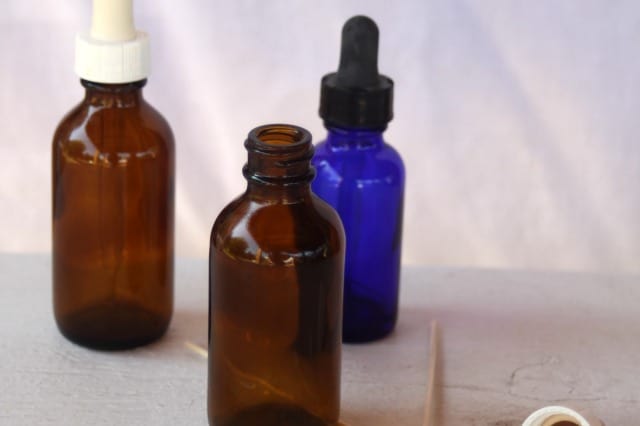 Step 3: A Vinegar Soak
Put all the pieces into a sink or small tub and cover with vinegar. Let everything soak at least 10 minutes, longer is okay.
[mailerlite_form form_id=1]
I've learned that the acid from the vinegar helps loosen up discolorations and other bits from inside the jar and pipette quite easily.
After soaking, rinse everything out with hot water.
Step 4: A Soapy Bath
Put all the pieces into a sink and fill with hot soapy water. Let everything soak at least 10 minutes, longer is absolutely okay.
Clean the bottles, pipettes, and lids now. It's easiest to get inside the pipettes and lids with a cotton swab of some kind. Regular swabs, the kind most of us use for our ears, will work for smaller bottles. For the longer pipettes, the wood shaft 6″ long cotton tipped applicators are better suited.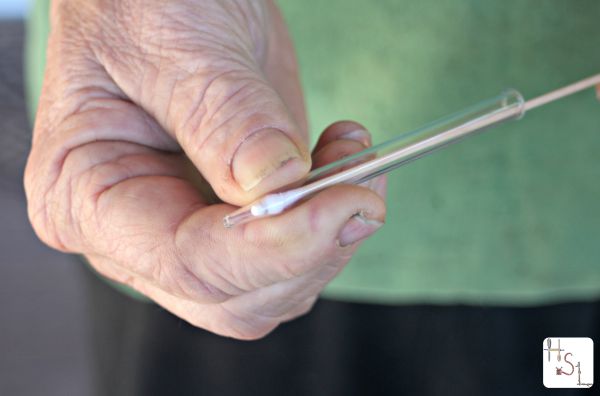 They're relatively inexpensive and make this process easier (and have plenty of other uses, so are worth having around). The swabs work well for the bottom of the bottles as well. Once it's clean, give everything a good rinse to remove any soap or other residue.
If the jar had a label on it, it should come off relatively easily after all the soaking. Use a razor blade to scrape off any remaining adhesive if necessary.
Step 5: Dry Well
Let everything sit in a dish drainer or on a towel until completely dry before placing the pipette back in the lid and putting the lid on the dropper medicine bottle to store until ready to use.
It's really that simple and means that not only can we reuse our jars for years to come, we can feel confident in picking up jars second-hand should we come across them at yard sales and thrift shops.