The herb garden is providing abundantly. That means I'm grateful and that I'm looking for ways to use it all up. These lemon balm drop biscuits are a tasty result of that search.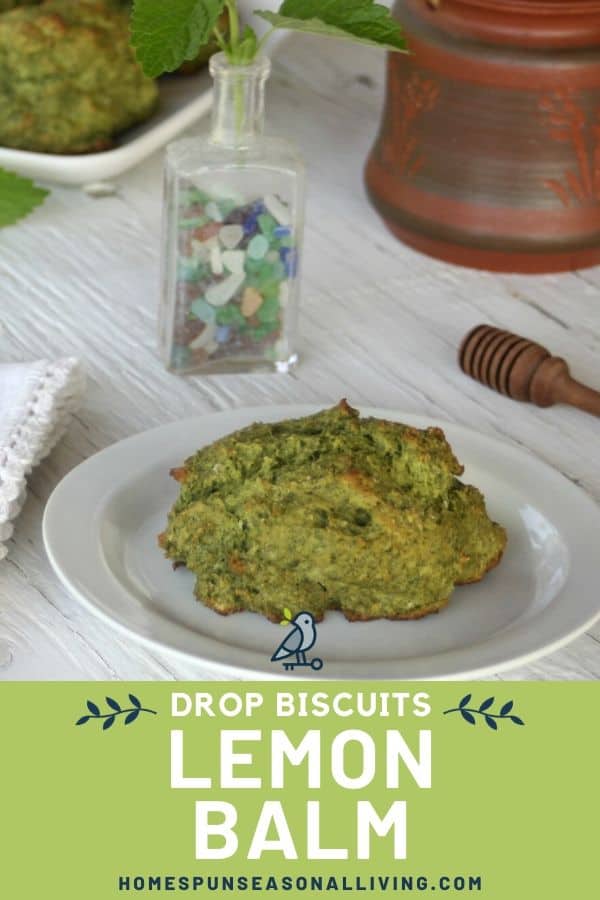 Abundant Herb
So many herbal recipes include just a Tablespoon or two of the fresh herb. Sometimes that is all that is needed. Other times I want the herb to be the star flavor. A tightly packed cup full of fresh lemon balm is required for these biscuits. This should weigh out to be 1.5 ounces.
Lightly Sweet
The original recipe only includes 2 Tablespoons of sugar. A person could easily go up to 1/4 cup for a sweeter flavor. Omitting the sugar completely would still result in a delicious biscuit.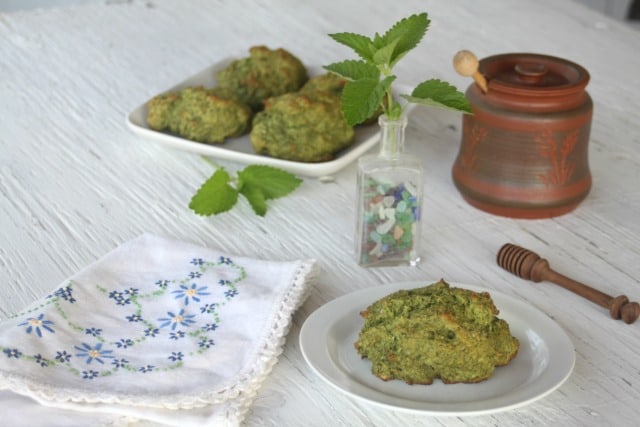 Breakfast or Dessert
These are great slathered in some butter and jam for breakfast. A drizzle of honey on top is great too. The lemon flavor is a great compliment to eggs.
Add a little more sugar to the dough and use them as the base for strawberry shortcake. Serve with some lemon curd as a teatime snack.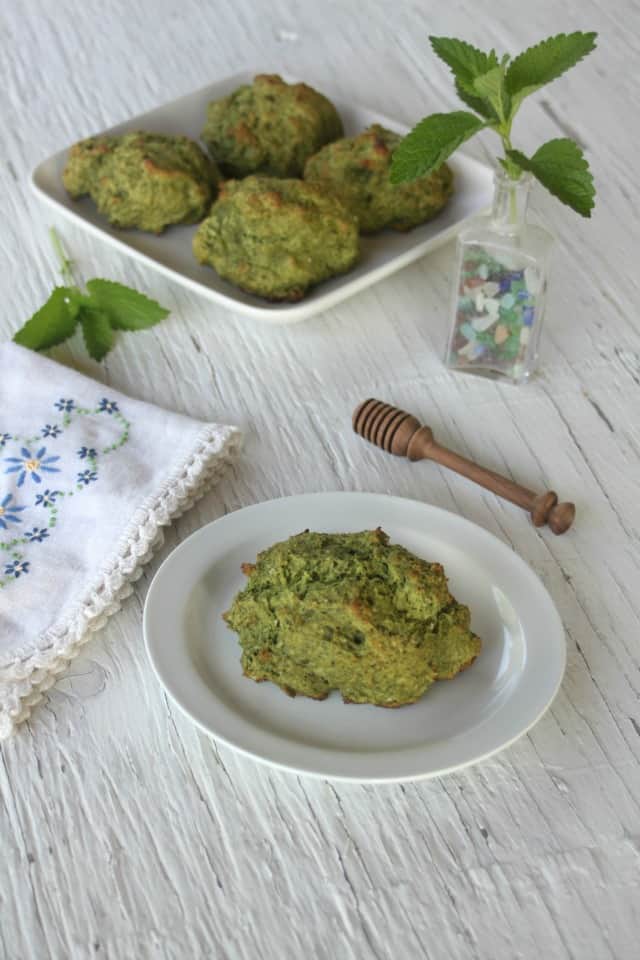 Drop Biscuits to Save Time & Fuss
A good biscuit is a thing of delight. I'm always amazed by flaky, gorgeous biscuits. I don't have the talent because I overwork the dough.
Drop biscuits cut out the step of rolling and cutting making it a little easier for folks like me. Mix up the batter, drop, bake, enjoy. Simple as that.
Looking for other ways to use up that herb garden? Check out my curated list of lemon balm recipes here.
Yield: 6 Large Biscuits
Lemon Balm Drop Biscuits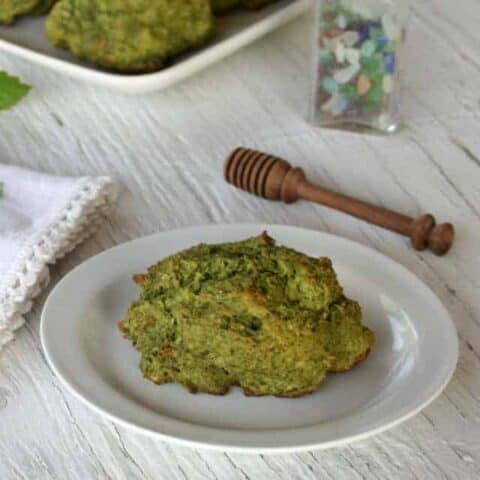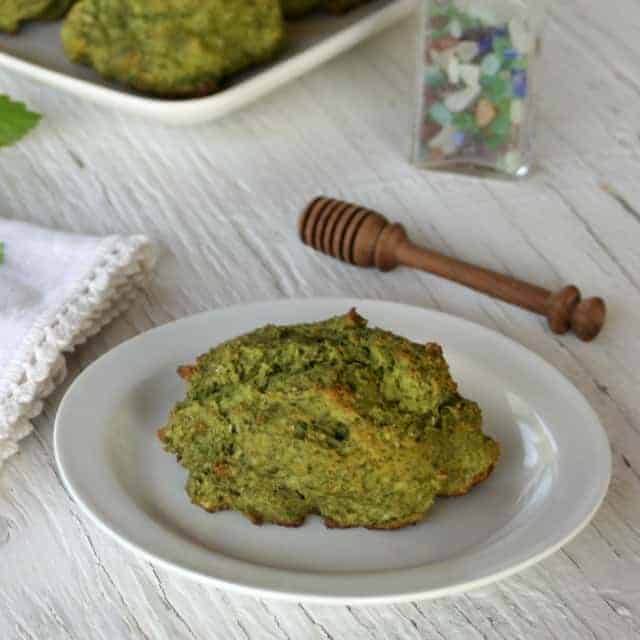 Make the most of the ever abundant herb garden by tossing them into an easy to whip up quick bread with these delicious and flaky lemon balm drop biscuits.
Ingredients
2 Cups Unbleached, All-Purpose Flour
1 Tablespoon Baking Powder
2 Tablespoons Sugar
⅓ Cup Salted, Cold Butter
1 Cup Milk
1 Cup Lemon Balm, tightly packed (1.5 ounces by weight)
Instructions
Preheat oven to 425 degrees. Line a baking sheet with parchment paper or a silicone baking mat.
In a blender, combine the milk and lemon balm. Puree. Set Aside.
In a large bowl, whisk together the flour, baking powder, and sugar.
Add the cold butter and using a pastry blender or fingers mix together until it resembles a coarse corn meal.
Pour in the milk and stir together until well combined.
Drop by large spoonfuls onto the baking sheet about 3 inches apart.
Bake in preheated oven for 12 to 15 minutes or until lightly browned.
Recommended Products
As an Amazon Associate and member of other affiliate programs, I earn from qualifying purchases.
Nutrition Information:
Yield:
6
Serving Size:
1
Amount Per Serving:
Calories:

217
Total Fat:

3g
Saturated Fat:

2g
Trans Fat:

0g
Unsaturated Fat:

1g
Cholesterol:

8mg
Sodium:

282mg
Carbohydrates:

42g
Fiber:

2g
Sugar:

5g
Protein:

6g
We try our best but cannot guarantee that nutrition information is 100% accurate.