We do plenty of physical work on our little homestead so sore muscles aren't exactly a novel thing. We combat sore muscles by staying hydrated, taking hot showers, and slathering on this homemade moisturizing sore muscle liniment.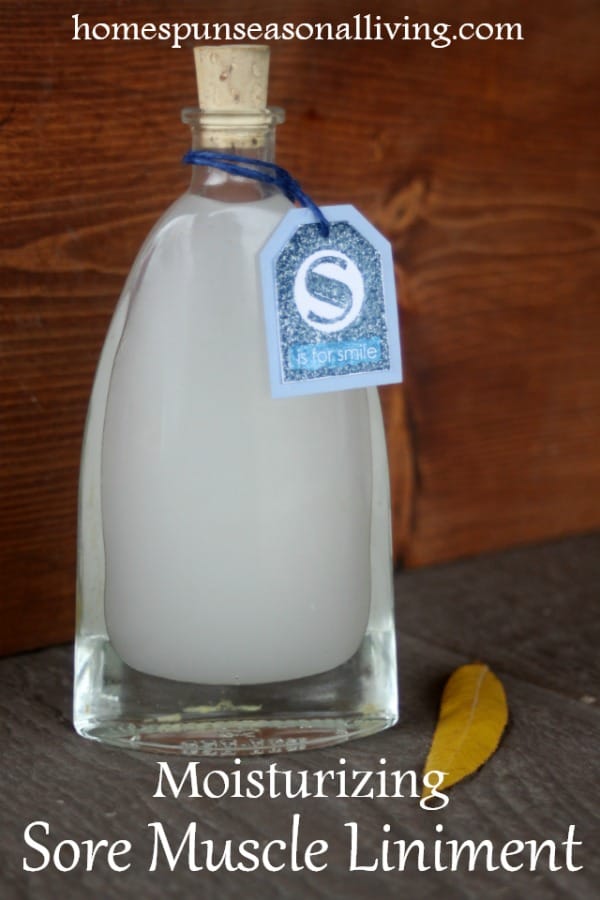 Simple Ingredients
Often when we think of home remedies or herbal medicine, we tend to over complicate. The great thing about this simple moisturizing sore muscle liniment is that many of the ingredients are likely already in the pantry and home apothecary.
The cornstarch is simply a thickening agent to help make the liniment smooth on the skin in a thick, even coating. Vegetable glycerin softens the skin and acts as a carrier to the healing essential oils. Witch hazel can help reduce swelling and help bruises fade more quickly.
This whips up in no time and a batch goes a long way. Switch out the Peppermint Essential Oil for a different essential oil depending on your particular type of aches.
This would also make a great gift when packaged in a pretty bottle. Say for the folks who help build a fence or help you move.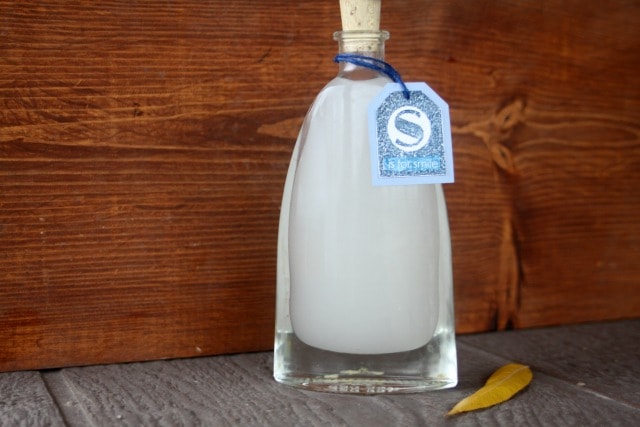 How to Make Moisturizing Sore Muscle Liniment
In the top of a double boiler, whisk together the glycerin, witch hazel, and cornstarch. Heat for about 5 minutes, whisking occasionally, until smooth. Remove from heat and allow to cool to room temperature.
When cool whisk in the essential oil. Pour into an airtight bottle.
To Use:
Rub into sore muscles as needed.
The vegetable glycerin helps soothe dry skin so don't be afraid to use this after a hot shower or bath (with some healing bath bombs, perhaps), too.
Use up within 2 months.