Salads are tasty and healthy, of course, but when you have a hankering for something different give one of these other ways to use spring greens a try.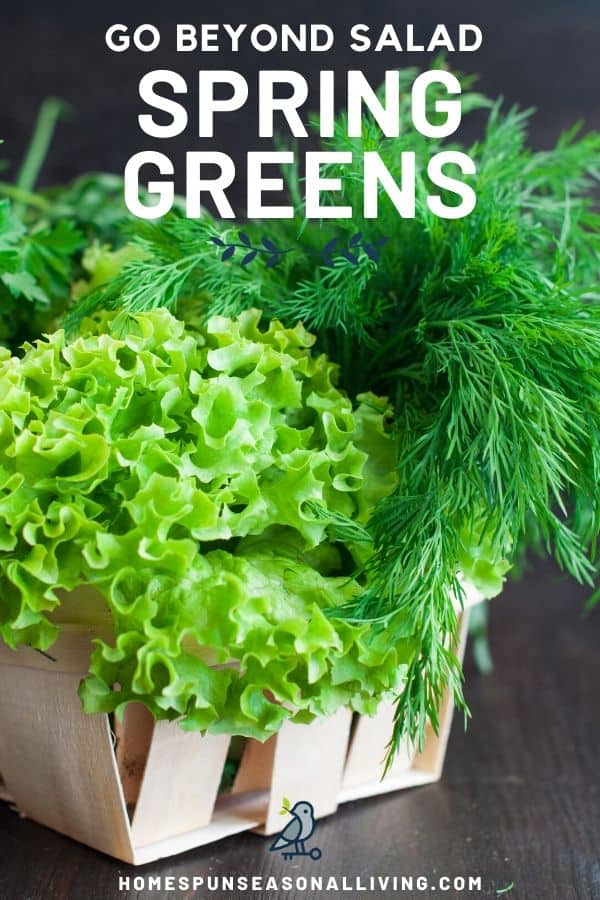 Whether you're growing your own, getting weekly CSA boxes, or shopping at the farmer's market spring greens tend to be prolific and frugal.
Preserve Fresh Greens
If you're faced with just too many greens to eat before they go bad, consider preserving them. Greens can be canned, frozen, and dehydrated for eating in soups, casseroles, smoothies and more.
[mailerlite_form form_id=5]