Those leafy greens that many of us start harvesting in early spring can be quite productive. They're also delicious and nutritious. We eat them in salads, toss them in soups, blend them in smoothies and more. These greens can produce rapidly and often at a pace, along with everything else in a garden, that can be hard to keep up with before spoilage sets in. Rather than tossing them into the compost pile save them for later by learning how to preserve leafy greens with these easy methods.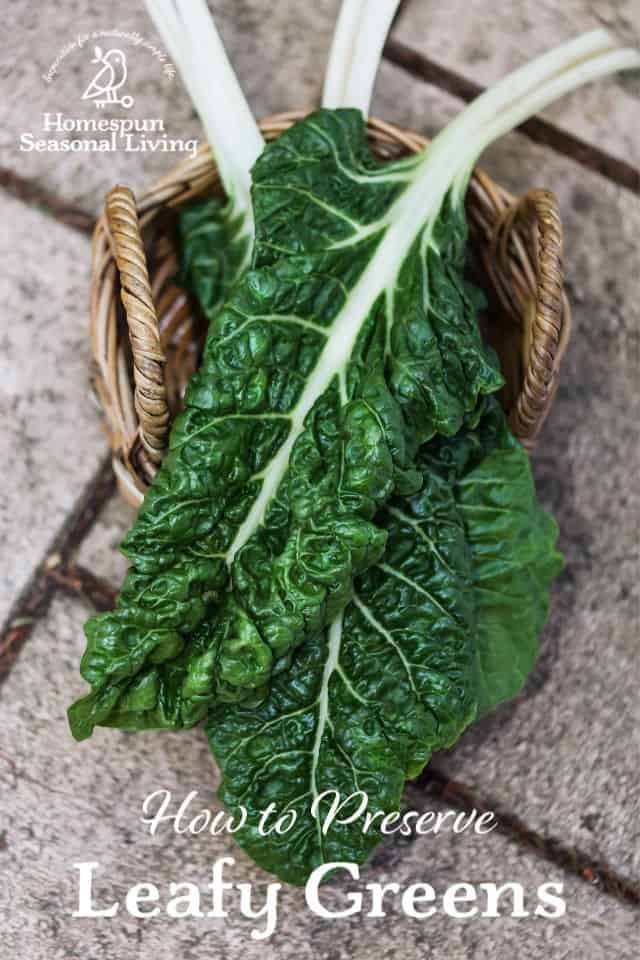 Canning
Leafy greens like collards, chard, and spinach can be canned. This is a very personal thing but I don't find this to be a tasty option. Still, it can be done by first washing then blanching the greens in boiling water for 3-5 minutes (or until wilted). Drain and coarsely chop. Pack hot greens into jars and cover with boiling water, add salt if desired, leave 1″ headspace. Process pints 70 minutes and quarts for 90 minutes in a pressure canner (no water bath canning here) at the appropriate PSI for your elevation and type of canner.
[mailerlite_form form_id=3]
Freezing
Rinse and trim off stems and ribs. Blanch in boiling water for two minutes. Stir a bit to keep it from clumping. Drain and cool. Chop if desired. Pack into freezer containers. Use a steamer basket or pasta pot to do multiple batches quickly by keeping the water hot.
Dehydrating
Rinse and dry the leaves. Trim off stems and ribs. Lay flat on dehydrator trays and dry until crisp. Store in airtight container.
How to Use Preserved Leafy Greens
Canned greens can be drained and tossed into soups or quiches.
Frozen greens make for lovely and delicious smoothies when fresh greens might not be available. They're also good in soups, casseroles, and more.
Green powders are quite expensive but it's simply a blend of dried greens that have been ground. Run dried greens through a blender to turn into a fine powder. Use that powder in soup broths, smoothies, even toss a spoon full into hot cereals, baked goods and more.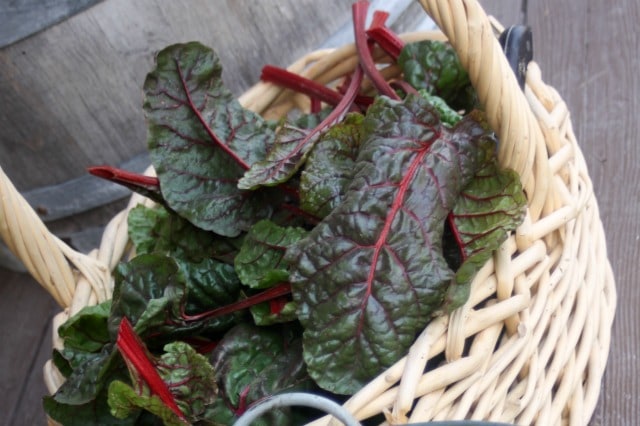 When preserving greens, don't be afraid to mix up the varieties. I often mix whatever is ready: orach, spinach, kale, chard, dandelion, purslane, and more in my frozen smoothie green packets.
As the greens and weeds (these methods will work with dandelion greens, too) start producing be sure to preserve some for the seasons ahead.