Mint is an incredibly prolific, even invasive, herb in the garden. Left unattended it will take over but when properly managed and thinned it can be a wonderful bounty. It's delicious fresh, of course, but with a plant as productive as mint it's good to have a plan in mind to have it around all year long. Thankfully, preserving mint for food & medicine is easy to do in a multitude of ways. In some cases, the lines are blurred between food and medicine but with mint that just makes it easier to use in its many preserved forms.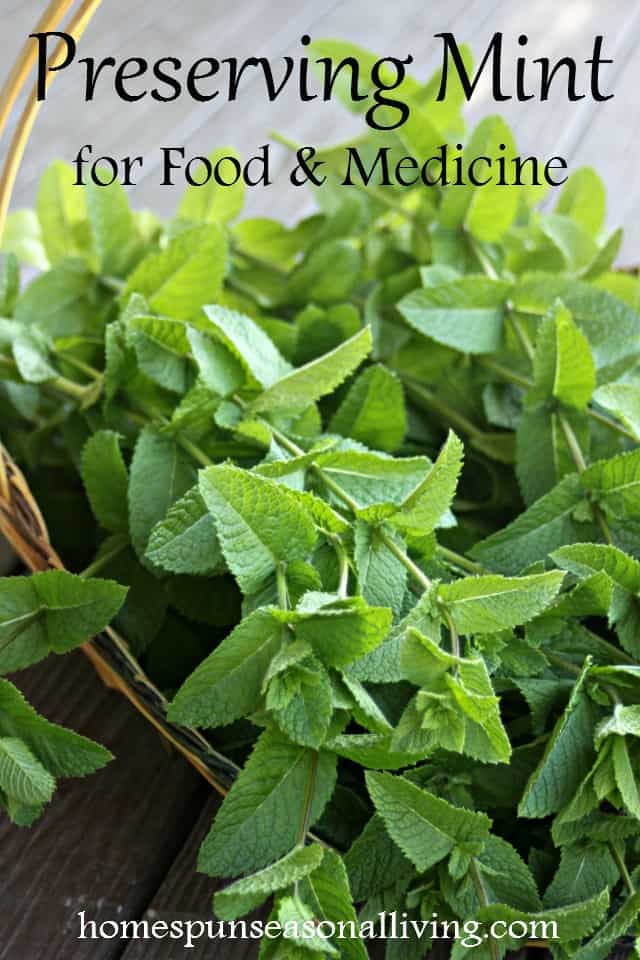 Harvesting Mint
Pick fresh leaves whenever you want them all spring and summer. For optimum flavor, harvest mint just before it flowers. To harvest a multitude at once for fresh or preserving, simply cut the stems, 1 inch above the ground. Most growing climates will have 2 or even 3 large mint harvests in a year, again it grows well and fast.
[mailerlite_form form_id=1]
Dehydrating Mint
Having dried mint on hand is the easiest and most common way to preserve it for both food and medicine. To dry mint tie the stems together in bunches and hang in a warm, dry place until crispy. A closet or unused guest room is ideal. Drying in the dehydrator or oven is an option but generally unnecessary for most herbs. I've even hung mine in the greenhouse to dry quickly. Supposedly, herbs dried in the sun will lose flavor and color. I can attest that they do lose color when dried in the sun but I haven't detected any noticeable loss in flavor doing it this way. Once dry, strip the stems of the leaves and store in air-tight jars.
Preserve Mint Leaves for Food
A mint pesto is a wonderful thing. Make large batches and freeze in small jars to use all winter. Some incredible variations include: mint-pistachio pesto & mint & pea pesto. Don't be shy in combining flavors you love and blending up some pesto.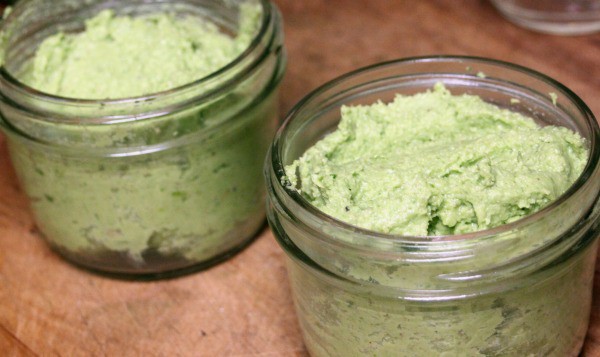 The dried leaves obviously make for great tea, but can also be heated with milk and chocolate to make a delicious hot chocolate, dried leaves can be thrown into baked goods and more all winter too.
Make a mint sugar and/or extract for all those creative baking needs. Makes a super great gift for the foodie on your list, too.
Mint jelly is a common and favorite preserve, but fresh mint leaves can be added to many jams and jellies for a wonderful flavor.
Freeze Mint Leaves
Freeze mint by chopping it and placing 2 teaspoons into ice cube tray compartments, fill with water and freeze. Once frozen, remove from the trays and store in containers. Toss the mint ice cubes into smoothies, broths, and anywhere a shot of mint flavor would be nice when the fresh isn't available.
Preserving Mint for Medicine
Mint has long been used to soothe upset stomachs but it is also mildly antiviral and antifungal. It's good for coughs and colds and can have a calming effect on the nerves.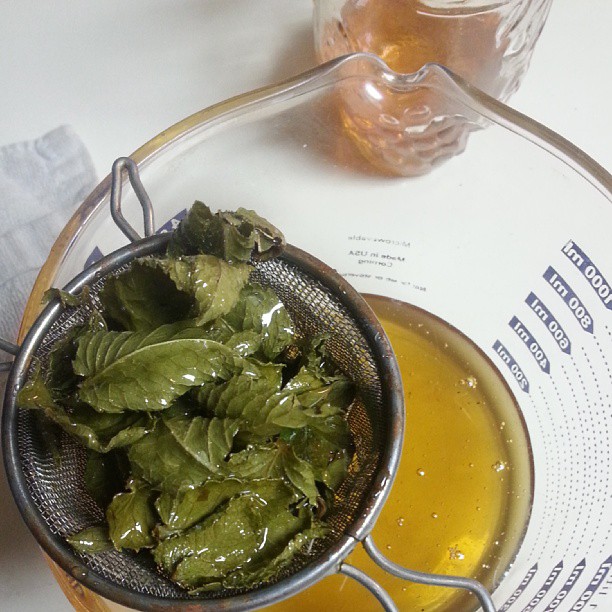 Infusing mint in honey is one of those areas where the line between medicine and food can be blurred. It's tasty as a general sweetener but can also help soothe indigestion when stirred into hot water or combined with mint tea.
Make a tincture by filling a jar half full of fresh mint leaves, then fill the jar full to 1″ of the top with vodka or glycerine. Let steep a month, strain and bottle. Take a few drops to help aid digestion as needed. This is sometimes a better way for folks who are opposed to drinking the tea for digestion help.
As the herbs begin to grow be sure to make the most of that prolific mint and stock the pantry and medicine cabinet to have it on hand even during that blizzard next January. What's your favorite way to preserve mint?