Use these common healing herbs to stock your herbal medicine cabinet. Be ready to treat everyday ailments with easy to find and frugal natural herbs.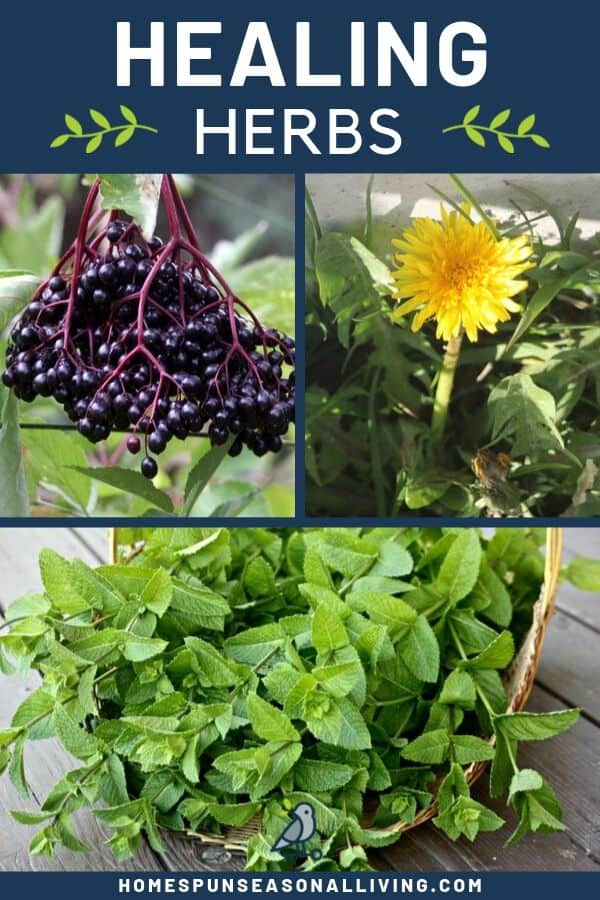 Most of these herbal plants can be grown in home gardens, even container gardens, or forage naturally. However, even if that isn't possible they are easy to find dried. Keep jars of these close at hand and find relief from common colds, upset stomachs, and more.
Plants used for medicine was how our ancestors took care of themselves and their families. It wasn't exotic healing plants from far away but rather what was close at hand. Many of those same herbal remedies have undergone scientific study for their usefulness meaning we can continue to use them with confidence.
[mailerlite_form form_id=1]
Obviously, we all have different health needs and because of that our herbal medicine choices are also different and individual. That being said, it does seem like there are a few herbal remedies that are easy for beginners to start embracing while also being great staples for the more experienced herbal healer.
Anise Hyssop
Anise Hyssop (Agastache foeniculum) does taste like anise meaning it meaning it makes for a flavorful licorice-like tea. Use the tea to relieve congestion.
Anise Hyssop also makes a soothing bath tea for sore muscles and frazzled nerves.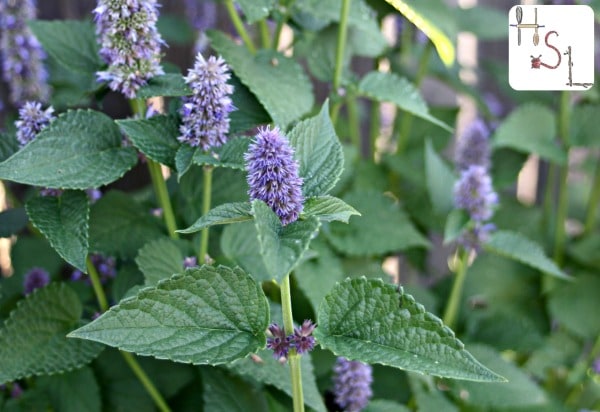 Use an herbal dream pillow filled with anise hyssop to help prevent bad dream.
Calendula
Calendula (Calendula officinalis) is a beautiful flower in the garden but also an incredibly useful herb in our arsenals. It has many soothing and anti-bacterial properties, making it great for many topical applications.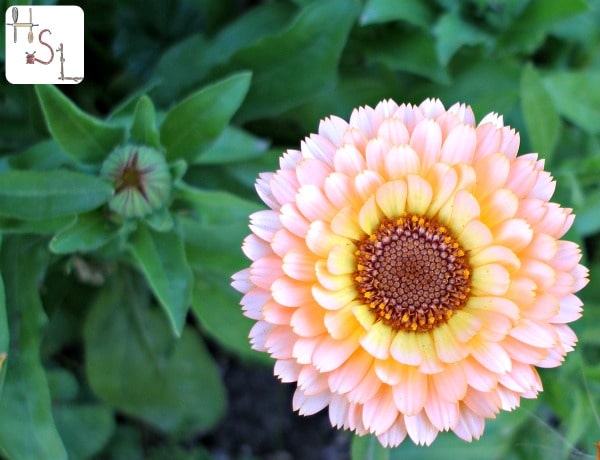 Save the flower heads to make an infused oil for making healing salves, lotions, and more.
Chamomile
Chamomile (Matricaria chamomilla) like mint is an herbal remedy most everyone knows about even if they don't particularly embrace herbal healing.
A cup of chamomile tea is often used to relax before bedtime. Chamomile tea bags are easily found at the grocery store for frugal alternatives.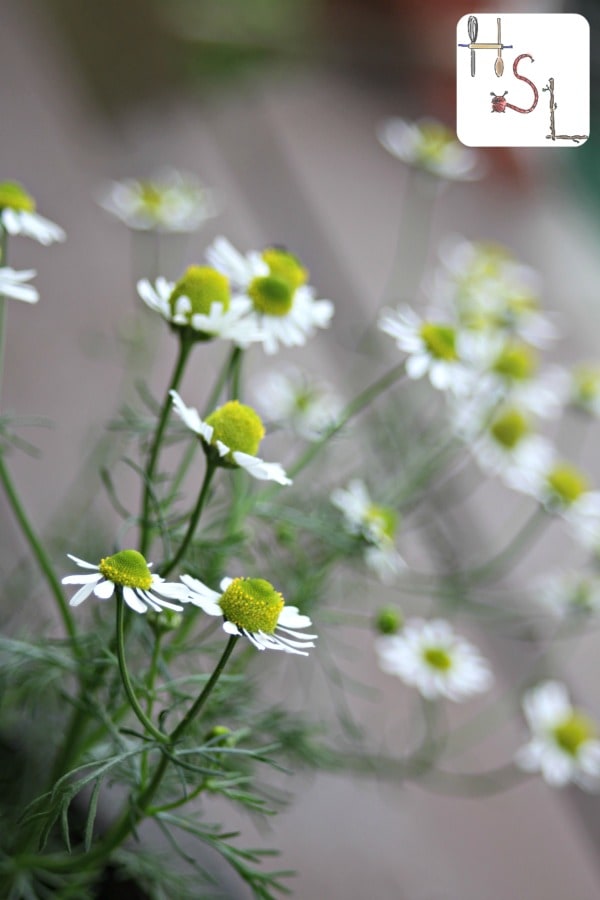 Beyond just being a soothing blend for the brain. Chamomile tea is also a bitter which can help aid digestion, calm acid stomachs, and more.
Chamomile is also soothing to the skin. Infuse it in oil to add to homemade soaps and lotions.
Dandelion
The humble dandelion (Taraxacum officinale) is a powerhouse of healing from its root to its flower. Don't overlook it and even more don't spray it. Leave it for the bees if nothing else but harvest a bit of dandelion for use in many herbal remedies.
Make a jar of dandelion infused olive oil as a treatment for arthritic joints. Rub it on anytime inflammation begins to take root. As dandelion can also soften the skin and relieve itching, it's a great addition to healing salves.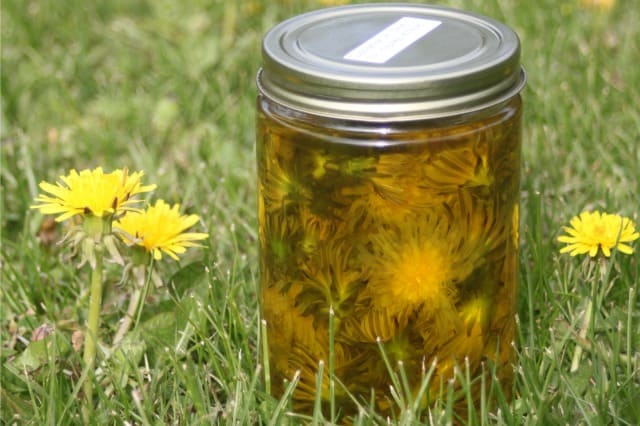 Dandelion root is also good at helping flush the liver. It's long been used as a treatment for gout. But it can also help with less serious problems.
A tincture of dandelion root can be taken to aid digestion, especially after eating too much at those holiday buffets.
Dandelion root tea has a bitter coffee-like flavor that can also help ease digestive troubles.
Elderberry
Elderberry (Sambucus nigra) is increasingly common and because of its ability to fight colds and flu increasingly common. These days it's even easy to buy in premade tinctures, gummies, and more.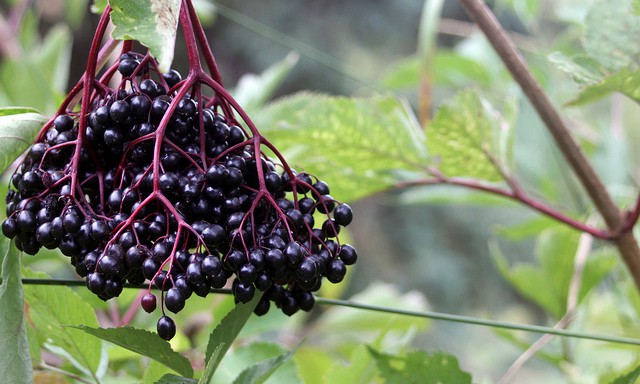 Homemade medicinal elderberry syrup is easy to make and store. It's also more frugal, especially if one can grow or forage their berries.
Elderberry tincture is also easy and frugal to make at home.
Lavender
Lavender (Lavandula angustifolia) is beautiful and of course the scent in heavenly. All that beauty and perfume give us a hint of how it can help the body and mind.
Inhaling the scent in dream pillows or sachets can definitely help bring calm to a busy mind. The scent can also promote sleep making it ideal for baths before bed.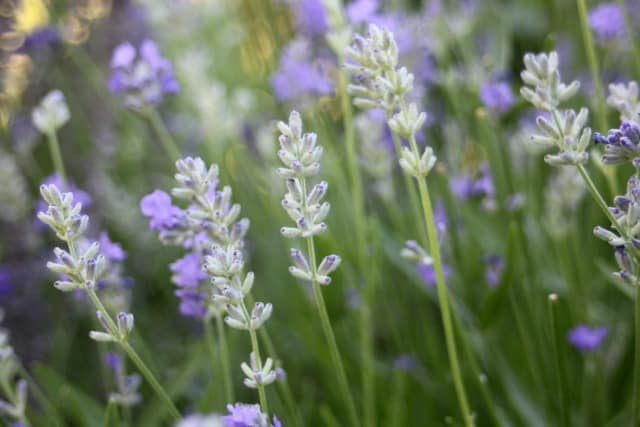 Those same calming benefits can be had by using lavender internally. Drink a cup of lavender tea, infuse it in honey, etc. as a way to calm mild nervousness and anxiety.
Lavender is also anti-fungal making it an ideal addition to infused oils and healing salves.
Use the skin softening and enriching qualities of lavender in homemade lotions, body butters, and balms.
Lemon Balm
Lemon Balm (Melissa officinalis) is a perennial herb that is hard to get rid of once it takes root. Thankfully, lemon balm has a multitude of uses both edible and medicinal.
Lemon balm is great for calming anxiety. Drink it in tea, make it into a tincture, and infuse it in honey. Take a little whenever the day begins to feel overwhelming to find a little mental stillness.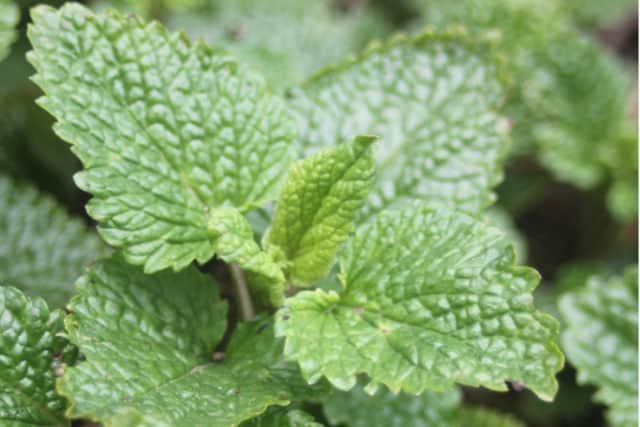 Find relief from cold sores by infusing lemon balm into oil and using it to make a lip balm. Lemon balm has been studied extensively for its use in treating cold sores. Granted medical applications are likely stronger but this homemade herbal remedy can bring relief.
Mint
Mint (Methna) is such a common, regular herb that most of us overlook. And yet, it's one herbal remedy almost everyone uses. A cup of peppermint tea has long been used to soothe nausea and upset stomachs.
Infuse mint in honey for a sweet treat that can also calm upset stomachs.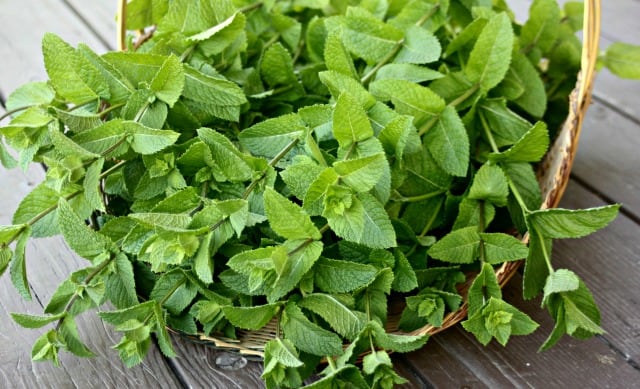 Mint and lemon balm combined for a cup of tea can also help a body relax for sleep.
Plantain
Plantain (Plantago Major) is likely already growing in your yard or garden and while these humble green leaves aren't much to look at, they do pack a strong healing punch.
Fresh plantain can be bruised and pressed directly onto bug bites to help ease itch and sting.
That same itch-relieving quality makes it an ideal addition to all-purpose healing salves.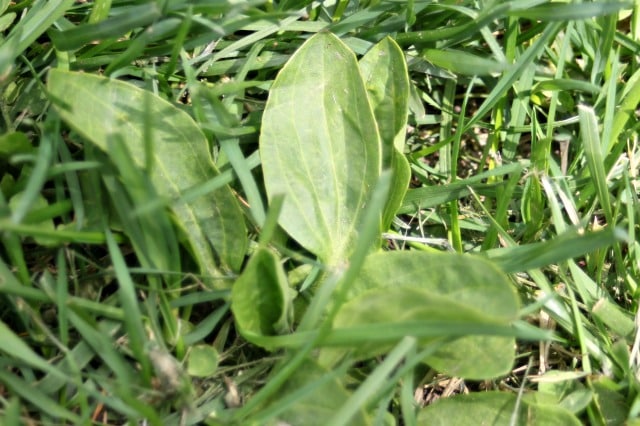 A tincture or tea of plantain leaves has traditionally been used for coughs and bronchitis.
Sage
Sage (Salvia officinalis) is tasty for a wide range of culinary dishes but like many other herbal plants it's medicinal too.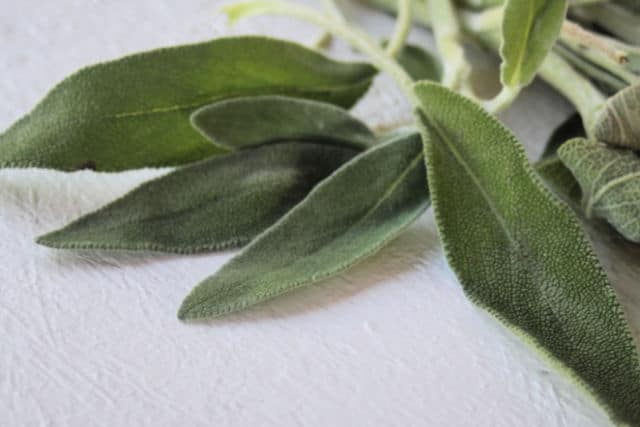 Sage oxymel is an amazing infusion of vinegar, honey, and sage. This tart and sweet elixir is the perfect home remedy for sore throats.
Sage tea can cool down those hot flashes due to hormonal changes and menopause.
Valerian
Valerian is a powerful sleep remedy. Traditionally, the root is used in tincture form.And let's be honest the root is a bit stinky and the tincture isn't the most amazing flavor – but it is very effective.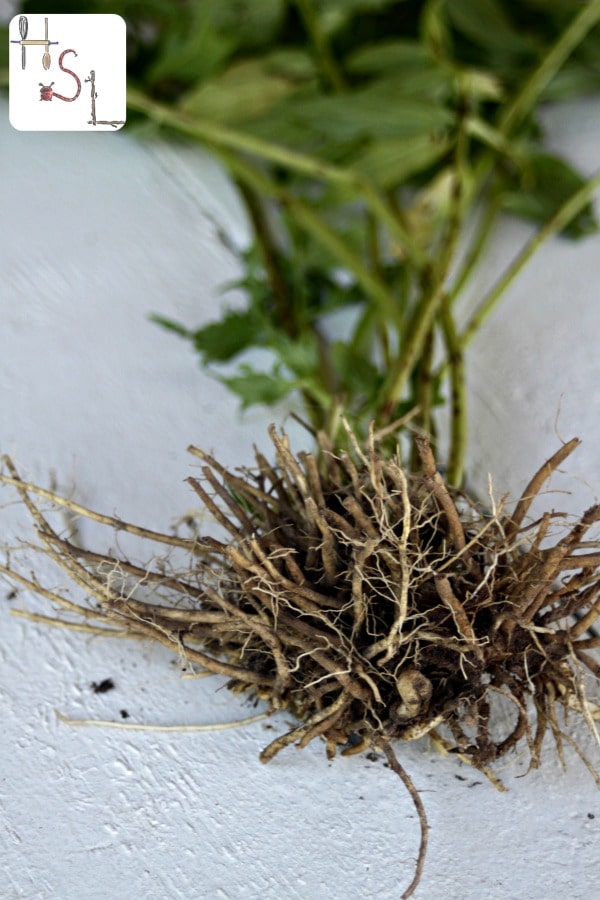 For some, the root might just be a little too strong. A tincture of the flowers and leaves can also be used for the same insomnia and anxiety relief. The flower tincture is less strong which might be better for some folks. It may not linger as long in the morning as the root tincture may for some folks.
Experiment with both tinctures if possible at different times to figure out which is most effective for the folks in your household.
Keep it Personal:
We all need different herbs and remedies in our home herbal arsenals – we all have different bodies and issues and items needing attention.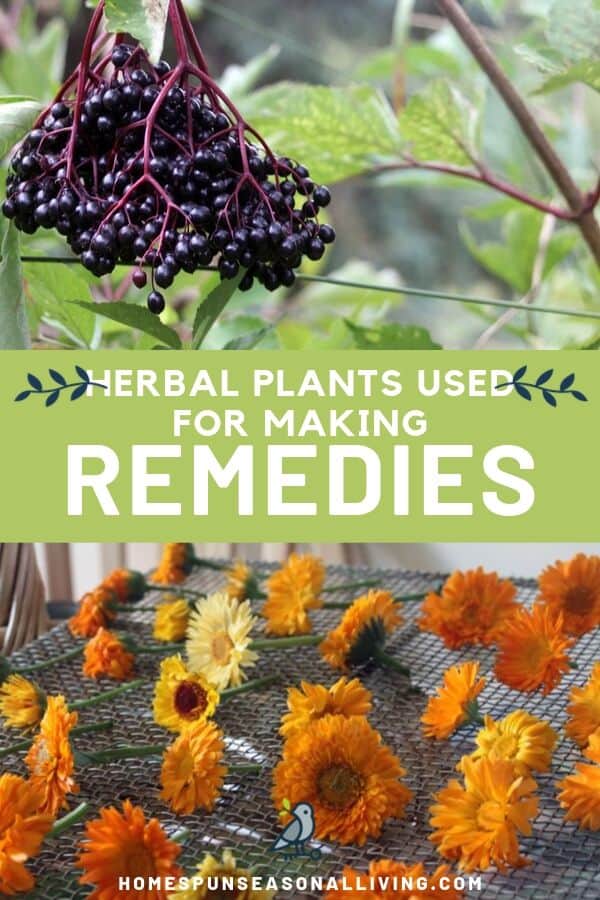 This isn't meant to be an exhaustive list, but rather just a sampling of what I keep and how I use it to hopefully inspire and encourage.
We don't need everything in our herbal medicine chests, we just need what works for us and sometimes it's a matter of keeping it simple.
Words of Caution
As with any herbs or medications always talk to a trained herbalist, doctor, or trained medical professional. Herbs are natural but not always safe for every person. Double check allergies, some aren't safe for pregnant or nursing women, some herbs don't mix with prescription medication or certain health conditions and more. Safety first!