Drying homegrown herbs is a great way to preserve all that amazing flavor for your winter eating. It's super easy and requires nothing in the way of special equipment. It's also supremely satisfying in that it's quick in the hands-on time department while also providing deeply rewarding flavor for all those winter meals.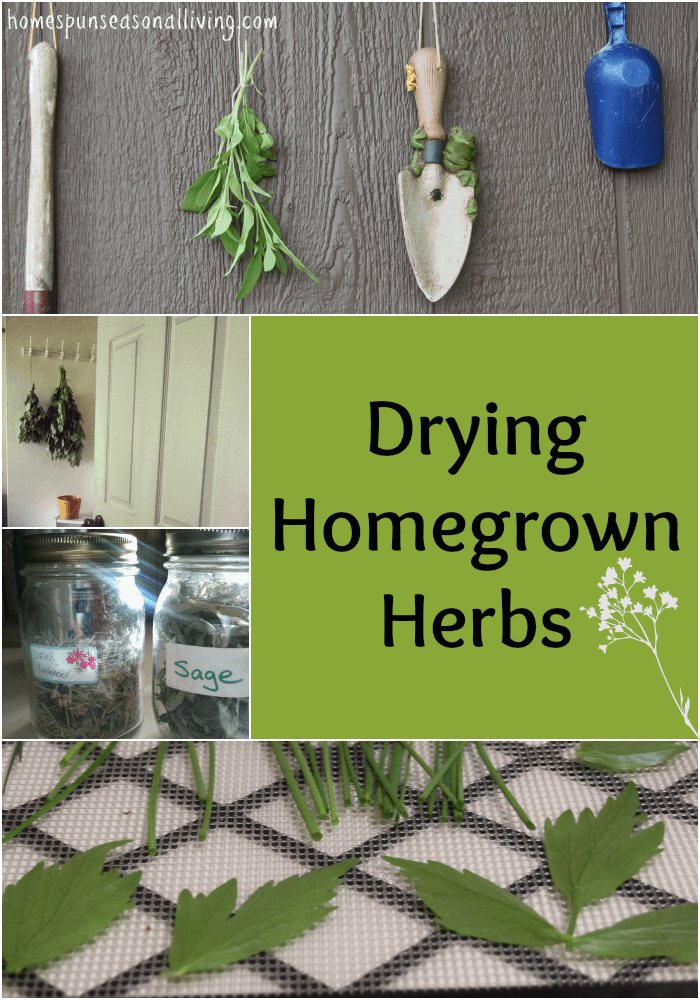 Dry by Hanging
If its going to be warm and dry outside, simply tie a little twine or yarn around the herb stems and hang them from a hook. We have a box on our deck that hides all the utility meters and on the back side of that we installed about 5 coffee cup hooks and use that to dry herbs, garlic and hang various other things from.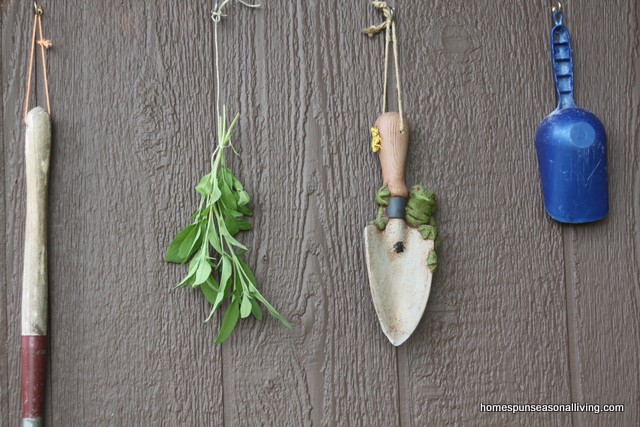 If it's humid, hang the herbs inside, out of direct sunlight. In both cases, leave the herbs hang until they are completely dry, meaning crunchy and crumbly without any hint of moisture.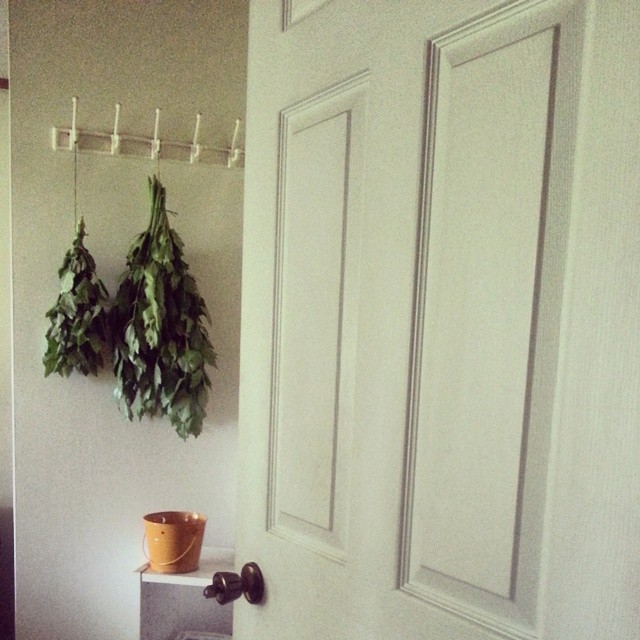 Drying by Dehydrator
I know I said special equipment wasn't necessary and I stand by that, however; a dehydrator can make it easier if you have one. I didn't have one for a very long time and simply hung herbs dry like I mentioned above. These days I alternate between hanging and using the dehydrator depending solely on my mood and nothing else.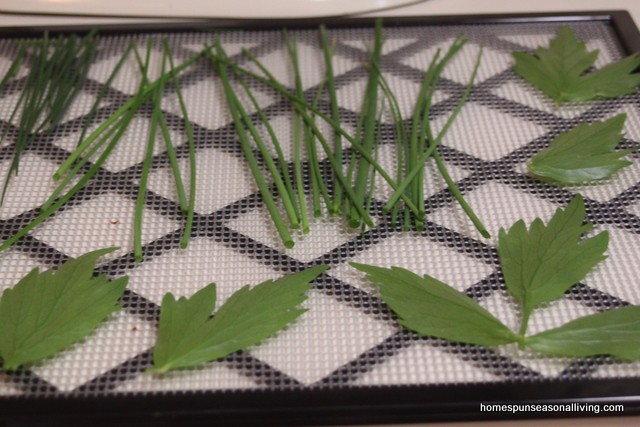 Using a dehydrator, simply lay the herbs out on trays and put them in the dehydrator on the lowest temperature and leave them until dry. Time varies, chives for instance take much longer than lovage, the herbs should again be crunchy and crumbly without any hint of moisture.
Storing of Dried Herbs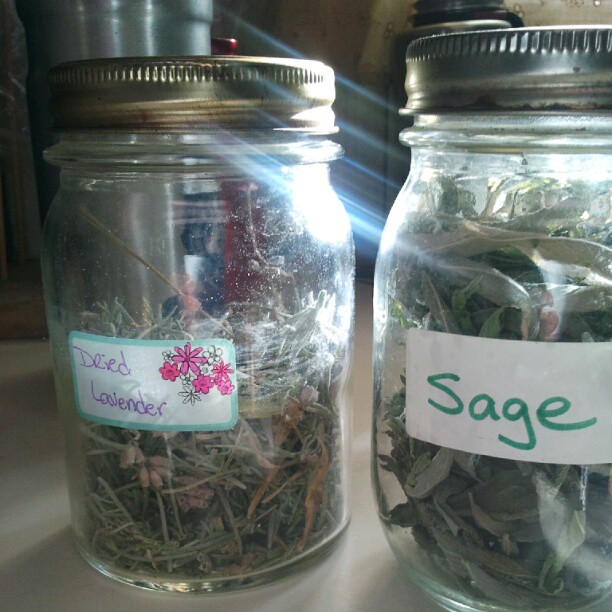 If the herbs were hung with their stems, simply strip the leaves from its stem and put the dried leaves in a storage container, glass jars work great. For herbs like chives, dry them in long blades and snip it into pieces directly into the jar. You could crumble it into leaves or pulverize them into a powder with a blender or mortar and pestle if desired. I generally leave the herbs whole until its time to use them and then cut, rub, or pulverize as necessary.
Using Dried Herbs
Dried herbs have a more concentrated flavor than fresh. When following a recipe use one teaspoon of dried herbs for everyone one Tablespoon of fresh required.
What's your favorite herb to dry and use in your kitchen?
[sc:Useadsenselarge ]