Drinks are like food in their seasonality. Summer drinks are light and refreshing. They should, ideally, quench our thirst on hot days, encourage us to linger in the shade, nourish our bodies, and make the most of seasonal abundance. This Raspberry Lemon Balm Shrub does a good bit of all that in one delicious glass.
Summer Berries
I chose raspberries for this drink because there happens to be a whole lot of them in my backyard at the moment. However, most any berry would work well in this shrub. Use whatever is growing in your garden or you find on a foraging adventure. A mixed berry version would be especially delightful.
Homegrown Herbs
I chose lemon balm because again there happens to be a lot of it in the herb garden. Lemon and berries also seem to be a match made in heaven. Lemon balm shouldn't be considered the only option, however.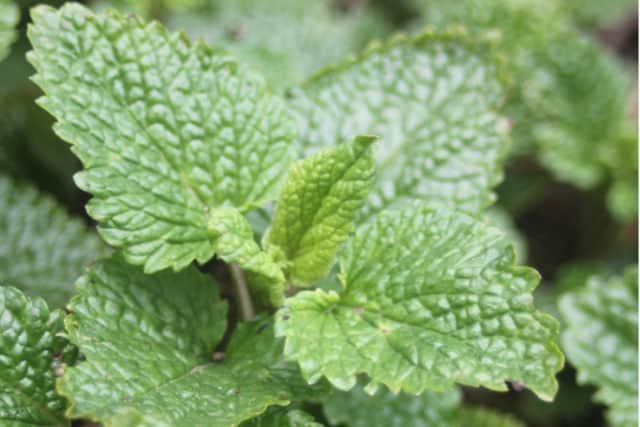 Any mint (peppermint, spearmint, chocolate mint, etc.) would be super good with berries. Lavender too would be nice. Use whatever flavor combinations are particularly fancied.
A Simple Recipe but Don't Rush It
A shrub is a short of list ingredients with very little hands-on work. There is time involved, time for flavors to meld and mellow and this shouldn't be rushed. In short, this is an amazing recipe but cannot be whipped up when company arrives. Plan ahead at least 24 hours ahead for best flavor.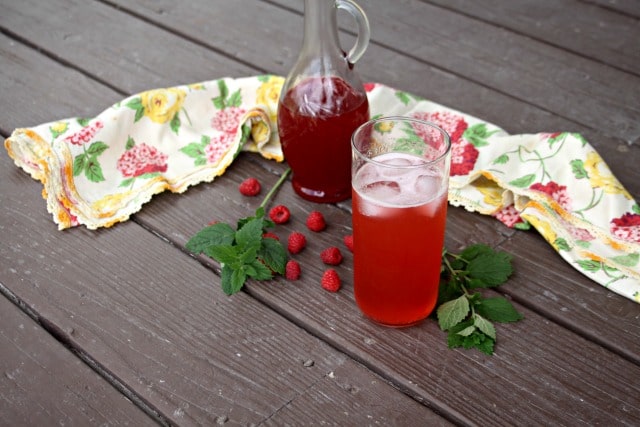 How to Serve Raspberry Lemon Balm Shrub
Drinking this straight is always an option. It's quite concentrated, in my opinion, so I dilute. I most often put about 1/4 cup of the finished shrub in a tall glass over ice and top it with 6-8 ounces of sparkling water (club soda). For an adult cocktail, add a shot of brandy, whiskey, or vodka to the glass and mix well.
Yield: 1 Pint
Raspberry Lemon Balm Shrub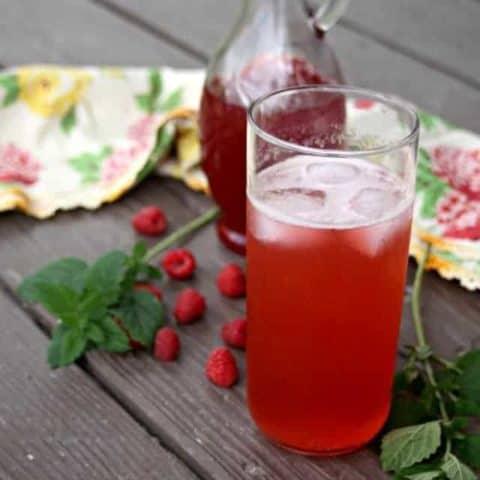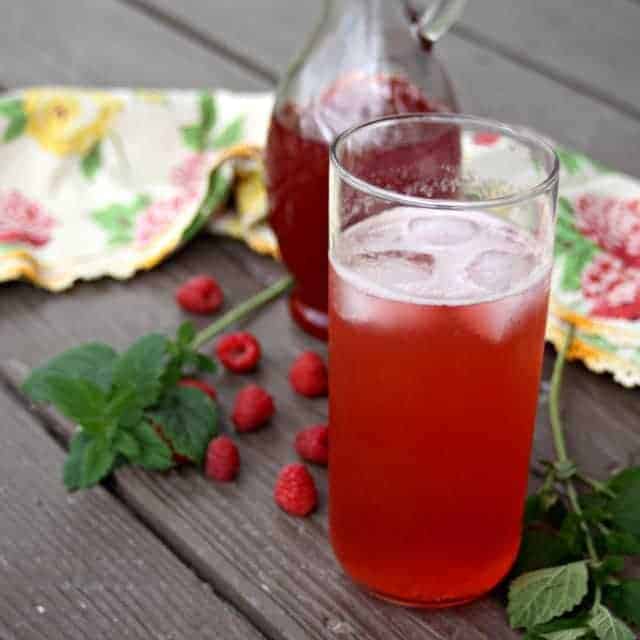 Drink up the summer season with a fruity and herb filled glass full of refreshment for hot days in the form of a raspberry lemon balm shrub.
Ingredients
2 Cups Raspberries
1 Cup Sugar
½ Cup Lemon Balm, Chopped
1 Cup Apple Cider Vinegar
Instructions
In a large bowl, mix together the raspberries, sugar, and lemon balm. Mash the berries with a potato masher.
Put the bowl in the refrigerator and let stand at least 12 hours or up to 2 days. Give it a stir now and then.
Put a double layer of cheesecloth over a fine mesh sieve (or use a jelly bag). Strain the berries through the cheesecloth. After the most of the liquid has seeped through, pick up the edges of the cloth and squeeze to get as much of the liquid from the berry mixture as is possible.
The liquid should measure about 1 Cup. Add an equal amount of vinegar to the berry liquid and mix well.
Pour the finished shrub into a clean glass bottle with a tight fitting lid. Refrigerate for at least an hour for the flavors to meld and mellow before serving.