Dandelion egg noodles are a comforting dish like one would expect in homemade egg noodles but they're made slightly healthier with a big hit of dandelion nutrition.
Dandelion greens and flowers are an edible and easy wild food for many of us to forage. They tend to be one of the earliest harvests in many locations after a long winter season.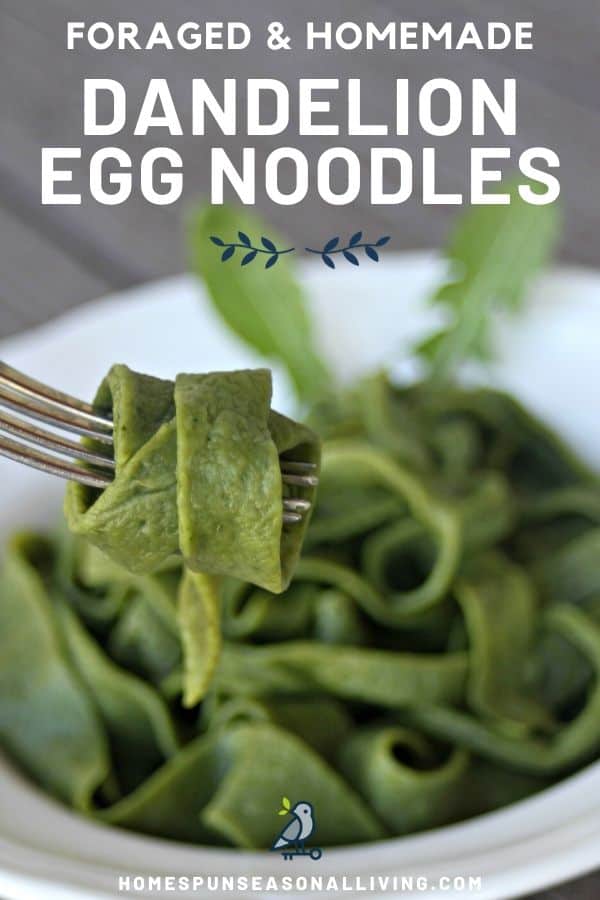 The greens are amazing raw in salads and smoothies which are indeed the way we tend to use them most. Those tender early leaves are also a great nutritious tonic for our bodies that can be used in a number of different ways.
Vitamin Packed Flavor
Dandelion greens are high in Vitamins A, E, and K while also providing a big hit of iron to the diet. They're also considered a diuretic meaning they can help flush toxins from the body.
Dandelion greens are even being studied for their ability to flush inflammation in the body.
All that to say, be sure to add some of these greens to the meal plan rotation.
Even better, they're probably free and growing in places you don't want them. So pull and eat
Earlier Harvests Less Bitter
Harvest dandelion greens in the early spring when they are young and small for the best flavor. As the season wears on and the heat picks up, the greens can get quite bitter.
And if you're sick of green salads in the early spring, these dandelion egg noodles are a tasty way to use up abundant greens.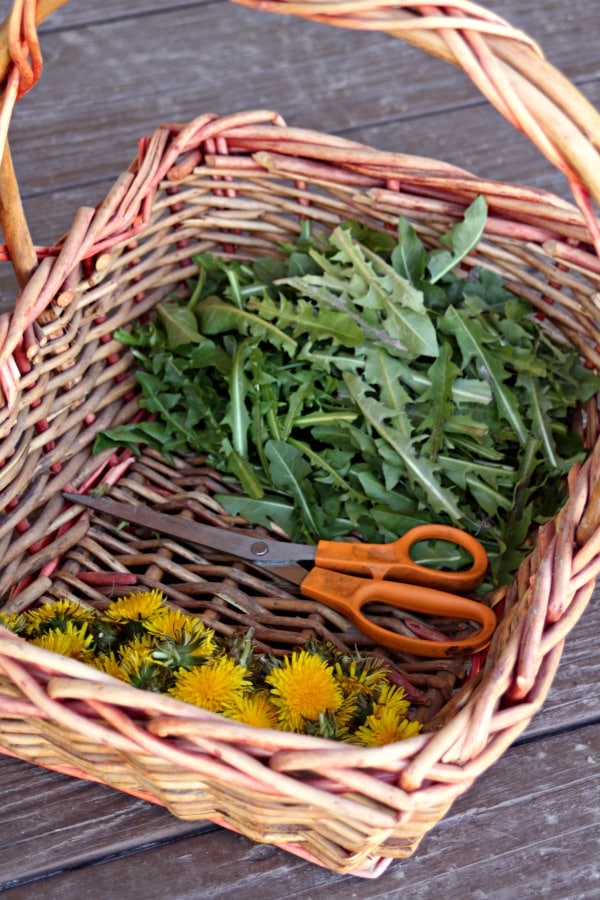 Be sure to clean and wash the greens well before using them in the noodles. Nobody likes gritty noodles.
How to Use Dandelion Egg Noodles
In short, use them in the same way you'd use regular egg noodles.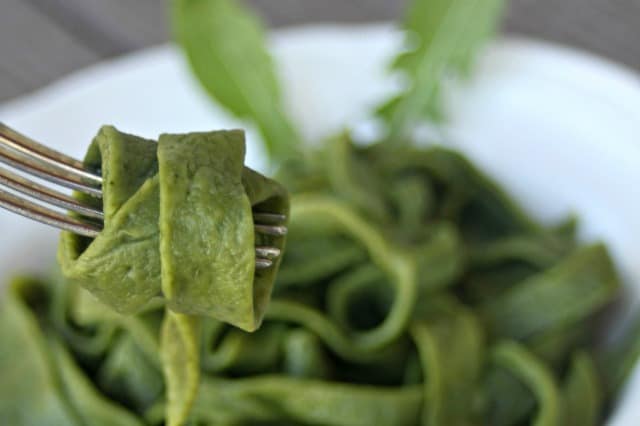 Toss with pesto or other sauce, heck just slather in butter and sprinkle with pepper for a delightful and easy dish.
Feel free to use them in your favorite noodle casseroles. It'll be different for sure but there's no reason you can't use them in a classic tuna noodle casserole.
There's no reason you can't use them in your favorite chicken noodle soup or noodle bowl for lunch or dinner.
Truly just use them like any other egg noodle or pasta.
Small Batch
The recipe is 2 rather large servings but can easily be doubled for a larger crowd.
Yield: 2 Servings
Dandelion Egg Noodles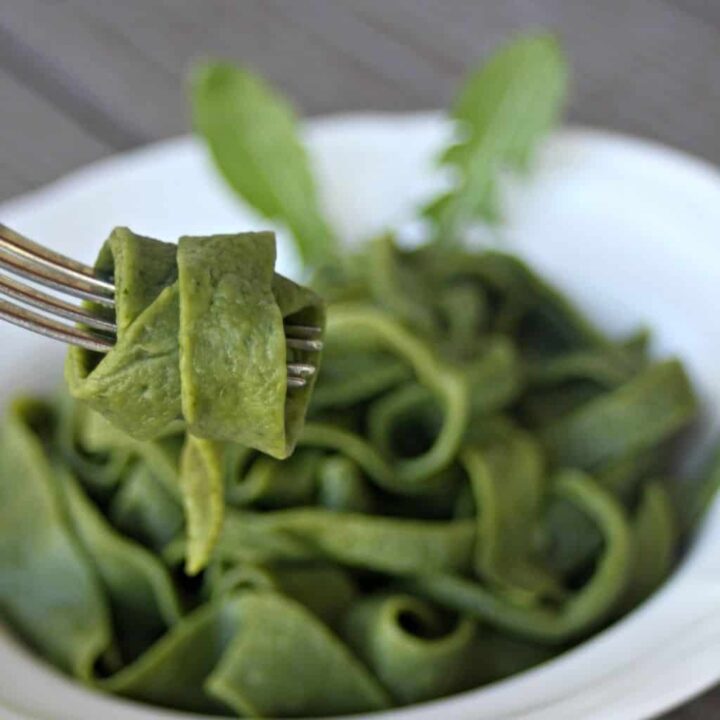 Green egg noodles full of flavor and nutrition thanks to foraged dandelion greens.
Total Time
1 hour
35 minutes
Ingredients
2 Cups Dandelion Greens, packed (3 ounces by weight) - washed and drained
2 Eggs
½ teaspoon Salt
1 to 1 ¼ Cups Flour
Instructions
In a blender or food processor, combine the dandelion greens and eggs. Puree until smooth and liquefied.
In a large bowl, whisk together 1 cup of flour and the salt.
Pour the egg mixture into the flour mixture and stir well. Add 1 Tablespoon of flour at a time as necessary to form a stiff dough (this will vary based on water content in the dandelion greens).
Turn the dough out onto a floured board and knead until the dough is formed well.
Using a rolling pin, roll the dough out into a thin sheet. The fanciest egg noodles are rolled quite thin, roll as long as your patience allows but remember that the noodles will swell when cooked so go thin.
Leave the rolled dough sitting on the board to dry for 1 hour.
Cut the dough into noodles, a pizza wheel makes this super easy. Once the noodles are cut, leave them on the board and put a large pot of salted water on to boil.
Once the water has reached a rolling boil, add the noodles and stir to prevent sticking.
Boil the noodles for 3 to 5 minutes, or until cooked.
Drain and serve as desired.
Notes
I imagine you could use a pasta machine to roll the dough into thin sheets but I've never tried it personally.
Recommended Products
As an Amazon Associate and member of other affiliate programs, I earn from qualifying purchases.
Nutrition Information:
Yield:
2
Serving Size:
1
Amount Per Serving:
Calories:

381
Total Fat:

6g
Saturated Fat:

2g
Trans Fat:

0g
Unsaturated Fat:

3g
Cholesterol:

186mg
Sodium:

643mg
Carbohydrates:

65g
Fiber:

4g
Sugar:

1g
Protein:

16g
We try our best but cannot guarantee that nutrition information is 100% accurate.