Now that spring is here, or at the very least approaching, many of us might be getting ready to store our woolen clothes, hats, and gloves for the summer. No matter if those woolen goods are precious handmade items, expensive store purchased things, or thrift store treasures they keep us warm and dry during the cold months and deserve some protection from moths and other bugs while being stored. Rather than packing them away in stinky and chemical laden moth balls, try making these simple and delightful smelling herbal moth repellent sachets instead.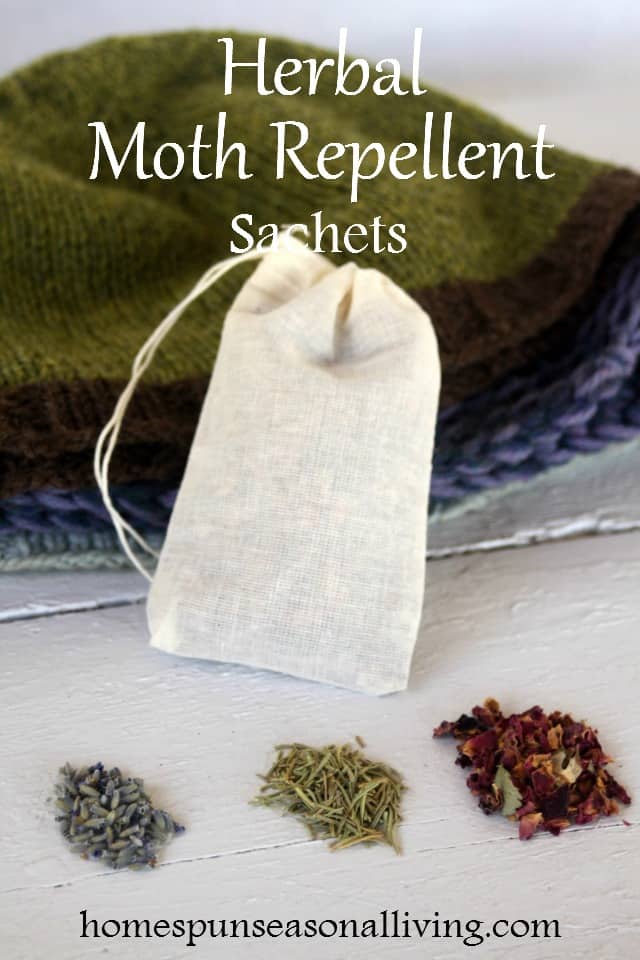 Cedar has long been a natural moth repellent and while it does smell good and works, it only works for as long as the smell stays fresh and is something I have to buy as I don't have it growing on my homestead. Several years ago, I spent some time researching herbs that repel moths and found that I have many already growing in my herb garden and I bet you do too.
How to Make Herbal Moth Repellent Sachets
Stir the herbs together and place into muslin drawstring bags or tie up in a double layer of cheesecloth.
To use: simply lay a sachet or two in the box of woolen goods to be stored.
These simple little sachets make a great gift too. Think about giving one along with a homemade hat or scarf so that your recipient can protect their treasure.
Note: After one season, the herbs will likely loose their smell and power in repelling moths. Simply compost the dried herbs and refill the sachets or consider using some essential oils of the same scents to refresh, if desired. I personally skip the essential oils here not wanting the oil to leave any kind of stains on my clothing but it could work in a pinch.
How do you protect your woolen clothing from moths in the summer months?