Find a multitude of chickweed uses with these edible and medicinal recipes.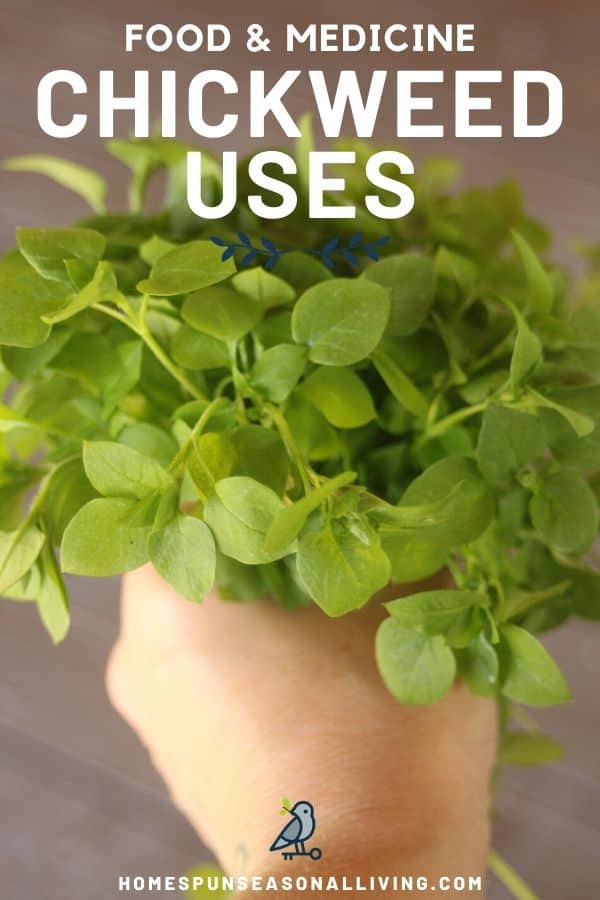 Chickweed is a delicate little plant that is almost easy to ignore. Its long, thin stems with tiny white flowers grow most anywhere and can be quite prolific.
It's a considered a weed by many, but I have this little wild patch that grows right next to my porch and I treasure it and the bounty it provides both for my herbal medicine cabinet and my meal plan.
[mailerlite_form form_id=1]
Identifying Chickweed
Chickweed is a sprawling plant. Look for tiny green leaves with stems that have tiny white hairs. The white flowers have 5 petals, though they tend to be deeply notched and can appear to be 10 petals upon first glance.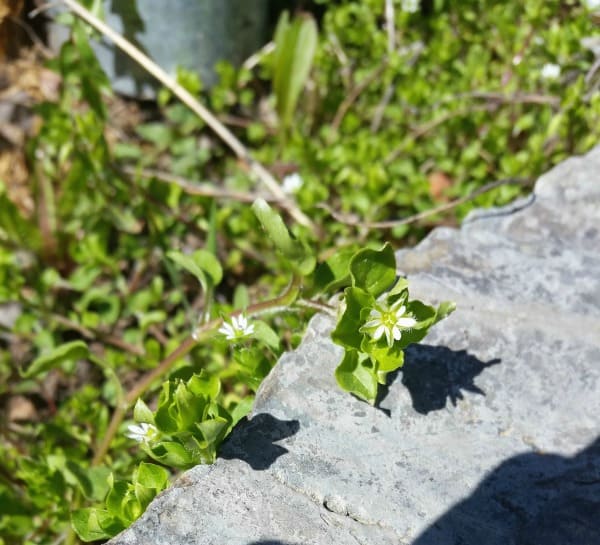 Chickweed for Food
Chickweed is high in calcium, iron, and magnesium, as well as Vitamins A & C. It's packed with nutrition but admittedly the flavor can be a bit bland on its own but there are some great ways to include it in the meal rotation.
Salads – Combine chickweed leaves and flowers with other greens for addition to salads. Pick the young, tender leaves because as the summer wears on the stems tend to get a bit stringy in texture.
Smoothies – Because chickweed is a bit bland, adding it to fruit smoothies increases the nutrition factor without getting in the way of any fruit flavors.
Pesto – Chickweed makes a delightful and easy pesto. Make a bunch when the chickweed is plentiful and freeze it for tasty chickweed meals even in a snow covered landscape.
Chickweed for Natural Healing
These tiny flowers and delicate stems pack a big healing punch. Chickweed has many uses both internally and externally:
Mix fresh chickweed with vinegar to use in bath water to help relieve itchy skin.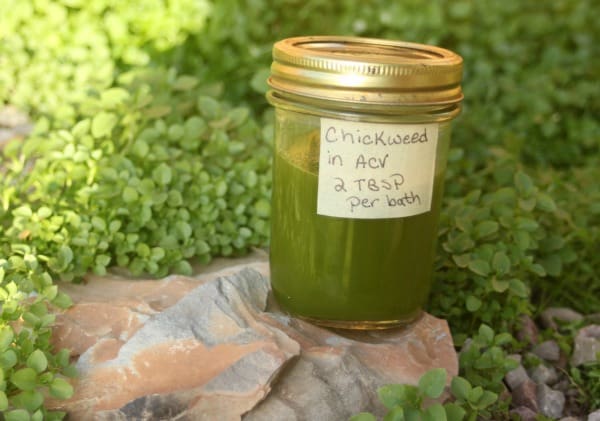 Much like plantain chickweed can be used to help soothe sunburn and bug bites. Simply put some fresh leaves directly on the wound.
Chickweed has many cooling properties making it an ideal tea to drink when the body is fighting off rashes like those from poison ivy and other allergic reactions.
Because chickweed is so very good at relieving itch, consider making a homemade salve to rub on irritated skin.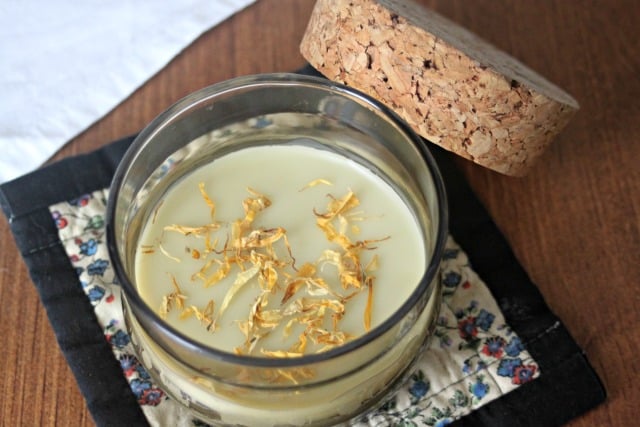 There's an old-wives tale that connects chickweed to obesity and weight loss. Indeed, it is sometimes featured in certain weight-loss formulations. There is some scientific evidence behind this, chickweed is high in saponins which can help flush fat and other toxins from the body.
It also supports the kidneys and acts as a mild diuretic meaning it can reduce water weight and when water is properly regulated in the body, the metabolism is usually functioning normally.
Chickweed can also help relieve dry coughs, so drink it in tea when it's fresh or make a tincture for winter.
A flower essence made from chickweed is said to help us release the past and focus on the present.
Preserving Chickweed
Chickweed does not dry well, Rosemary Gladstar recommends making a tincture to preserve chickweed for medicinal uses. Freeze chickweed to use for cooling applications on the skin and for smoothies.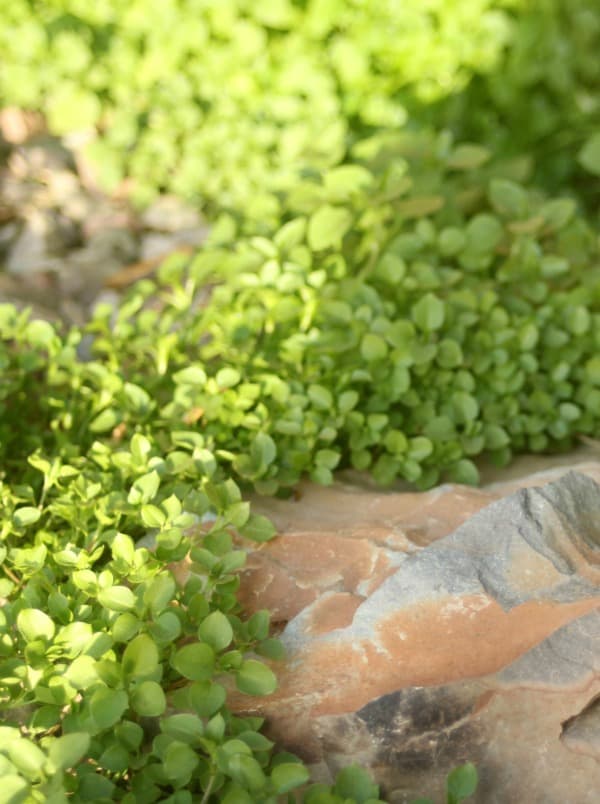 Chickweed is generally considered safe for everyone, though when eaten in large quantities it can have a laxative effect. With that little caveat aside, do go out and forage some chickweed for food and medicine this spring and summer.