Take care of itchy skin naturally with a soak in a tub of easy to make chickweed bath vinegar.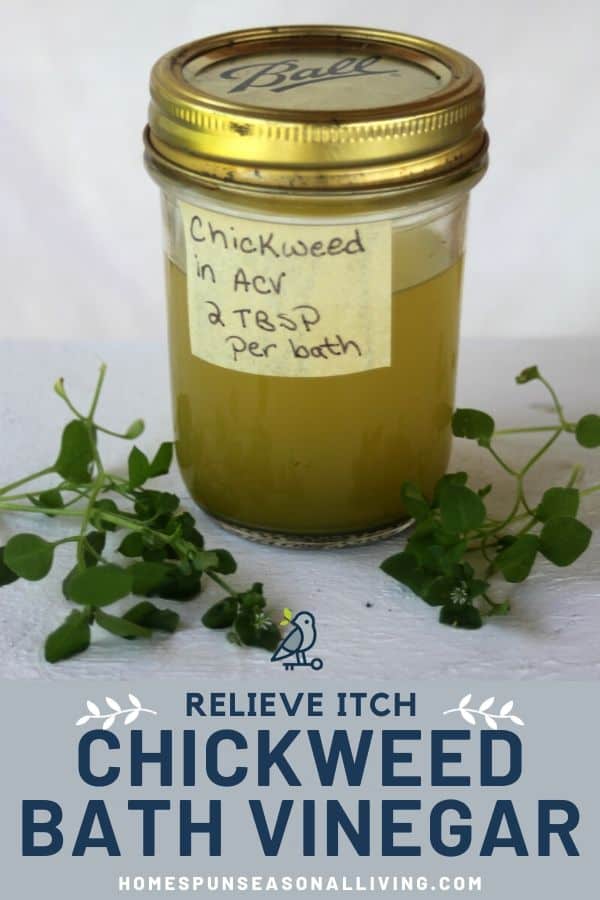 A Common 'Weed'
Chickweed is one of those things most of us have growing in our yards. It can most definitely be seen as a weed in that it grows fast and can take over if left unchecked.
Like many wild things and weeds, however; it is full of nutrition and other benefits. Chickweed has long been used externally to treaty itchy skin and reduce inflammation.
[mailerlite_form form_id=14]
An Easy Remedy to Make & Try
If you have itchy skin (and are adequately hydrated internally) and hard water this chickweed bath vinegar might just be the relief you're seeking.
This is such a very simple thing to try, it whips up in a hurry and a person would likely know after a couple of uses if it was helpful.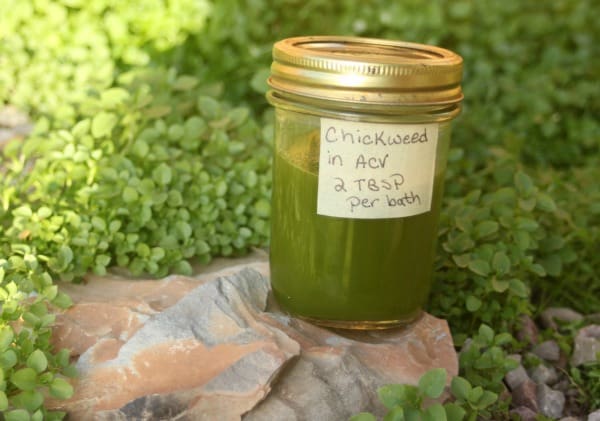 Make up a single batch and give it a go before making a huge bottle. Itchy skin can be a sign of many things so this chickweed vinegar may or may not provide relief but as it is inexpensive and so very simple it's worth a try.
If it does work, bigger batches to have on hand for winter are easily made and stored. Follow up those baths with some homemade itchy skin balm, too.
How to Use
Simply add 2 Tablespoons to warm bath water. The vinegar is diluted enough that you won't likely smell it on your skin afterwards.
The acidic vinegar may also help balance the skin's ph level further reducing the itchy skin.
A Note About Color
The vinegar will be that lime green shade for about the first 24 hours and then it will change to a golden yellow color. This is perfectly natural and normal, nothing at all to cause worry.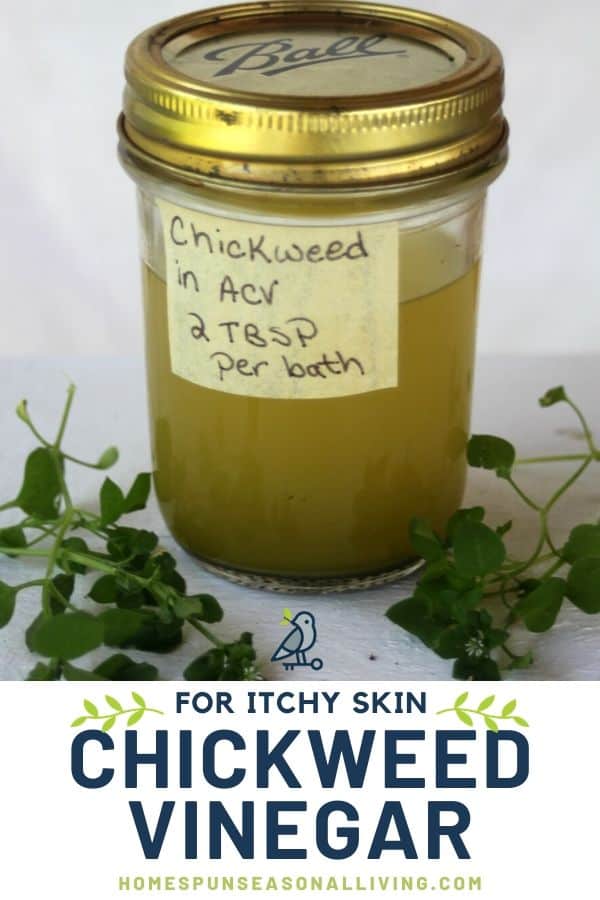 Chickweed produces most of the spring, summer, and fall, so get out there and try a bit of this bath vinegar now and harvest more later to the last through the winter.
Yield: Approximately 1 Cup
Chickweed Bath Vinegar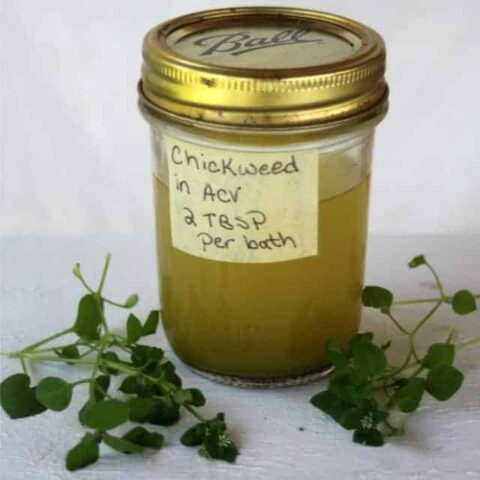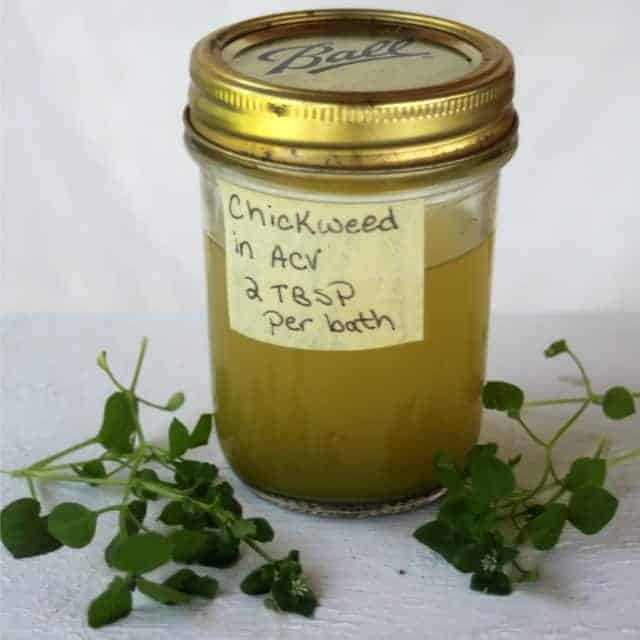 Use this simple chickweed bath vinegar to help relieve itchy skin.
Instructions
In the blender, add the chickweed greens and apple cider vinegar. Puree until completely smooth, adding more apple cider vinegar if necessary.
Line the sieve with a double layer of cheesecloth and place over a bowl. Pour the pureed chickweed mixture into the sieve and strain. Let it drain or use the back of a spoon to press the liquid through.
Store the liquid in an airtight jar.
Notes
Use 2 Tablespoons of the vinegar per bath.
Recommended Products
As an Amazon Associate and member of other affiliate programs, I earn from qualifying purchases.