Did you put up extra jam or pickles over the summer to save for gift giving? I do this every year and it's a brilliant way to give homemade gifts without added stress during the busy holiday season. It's one less thing to make or buy during the busy holiday season and can be easily combined with other items for larger gift baskets. Learning how to give home canned gifts for an easy and festive presentation is easy with these tips: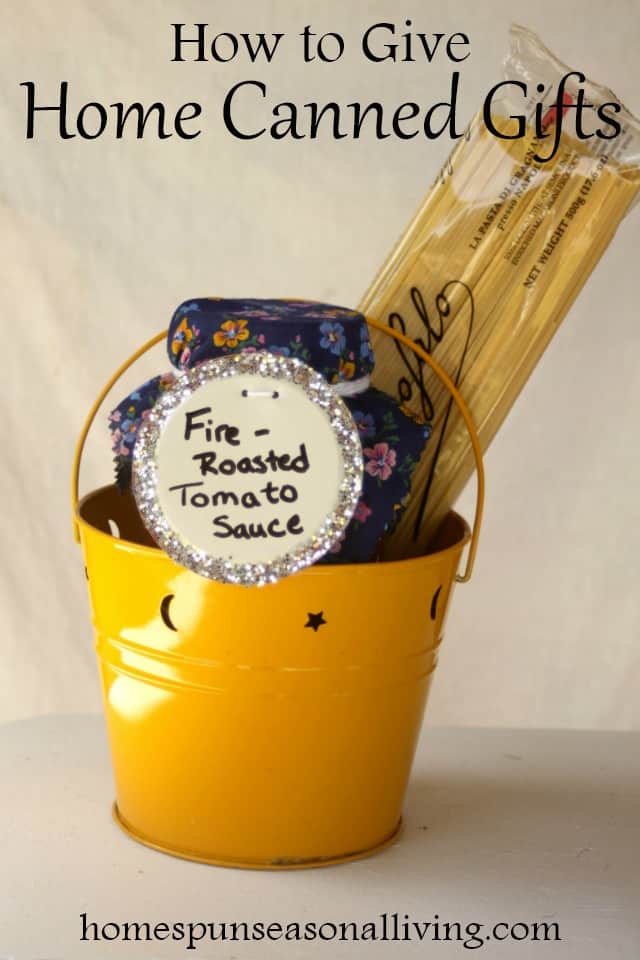 The Tried & True Favorite
We've all seen it, probably given and been given the jar covered with a piece of fabric and a canning ring. It's basic, pretty, and easy. Nothing at all wrong this, make it even better by tying on a pretty label.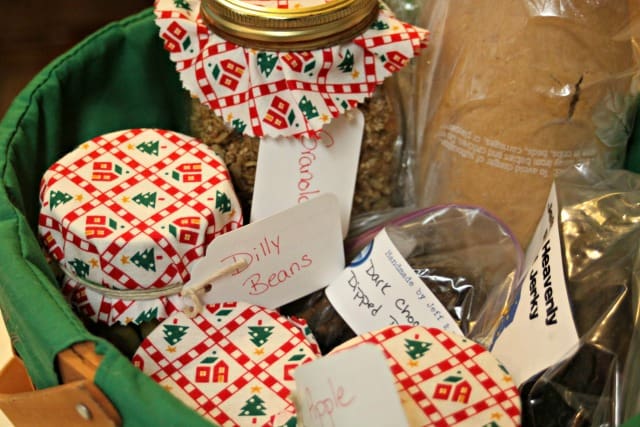 The Upcycled Canning Lid Label
Using an awl, punch two holes about 1/4 inch apart into a canning lid. Be careful not to bend the lid too much. Put the canning lid onto a flat surface covered with newspaper. Run a bead of white glue around the rubber rim of the lid. While the glue is still wet, sprinkle with glitter or confetti. Allow the glue to dry completely before shaking off any excess. (You may want to do this outside, because glitter can be such a nightmare to clean up.) Write the contents of the jar in the center of the lid with a permanent marker. Thread ribbon or yarn through the holes and tie to jar or ring for a lovely presentation.
[mailerlite_form form_id=8]
The Shrink Wrap Label
These shrink wrap labels come in sizes to fit standard canning jars and in a variety pf adorable styles. Simply slip the label over the jar and dip in very hot water (using a jar lifter to hold the jar). The hot water causes the label to shrink and mold to the jar. It's super easy, works great, looks beautiful and easy to remove when the jar is empty.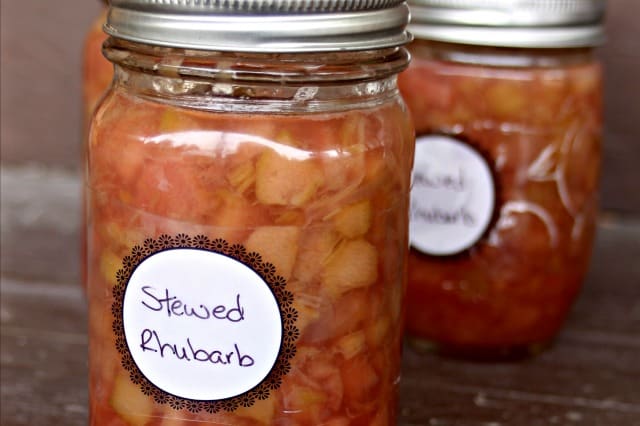 It's a lovely way to present jars of home canned goodies. I found that this was an especially great way to label jars that were being mailed. It allows for pretty presentation without much fuss when the jar is being wrapped with bubble wrap and stuck into a box going miles and miles.
The Basic Label
Use a printer and purchased labels for something no-fuss and always easy. A piece of plain paper, scissors, a marker, and some tape to adhere a label to the outside of the jar is also easy and generally things we all have on hand already. There are even labels that dissolve for easy clean-up. It's simple and for the truly artistic it can be an amazing way to package up a jar of something homemade.
How to Package Home Canned Gifts
For easy local delivery, put the jars in a pretty basket or box and drop off. For mailing, wrap those jars in bubble wrap and include plenty of padding inside the box. We save all the various packaging materials we get over the year and re-use it. Know anyone with a retail job? They probably toss tons of packaging material, ask them for it.
I always I like to turn it into a pretty extensive gift basket. Some ideas include:
Homemade bread or scones with that jar of jam
Include pancake mix with fruit syrups
Tortillas chips, cheddar cheese, and black olives with salsa for a quick nacho snack
Home canned tomato sauce with pasta and Parmesan cheese for dinner
There's something so very amazing about a jar of home canned goodness. Share it proudly with everyone you know for almost every occasion to make gift giving not only frugal but also full of heart-felt meaning.
What's your favorite way to give home canned gifts?