Use this method to make healing salve in a simple and quick fashion that is not only great to have on hand but can also make a truly wonderful and thoughtful gift for loved ones.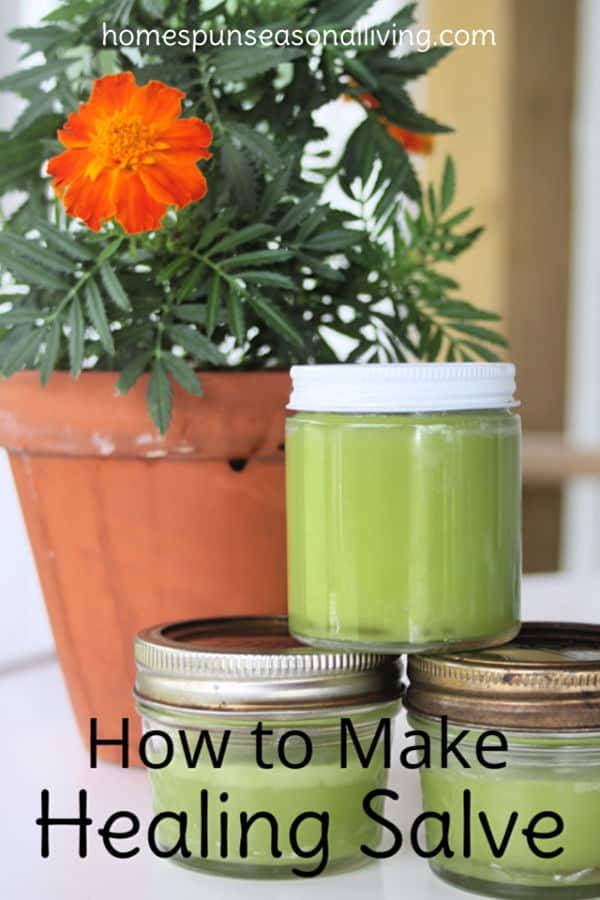 Healing salves are as individual as the people making them. They are the very essence of living a D.I.Y., seasonal, and local lifestyle. It's a matter of simply taking what's growing in the neighborhood and harvesting the plants' natural healing abilities. There's no right or wrong and each preparation is going to vary based on the location in the world and the particular crafter's own needs.
Step 1: Gather Healing Herbs
This is all about finding what's close and local. No need for exotic herbs here, go for fresh and local first and foremost.
Some herbs to consider:
Calendula petals can help provide relief to burns (including sunburn) and has historically been used to soften skin.
Chamomile has long been used as an anti-inflammatory.
Comfrey speeds healing with it's high vitamin and mineral content.
Dandelion greens and flowers are antibacterial and can help relieve stiff and sore joints.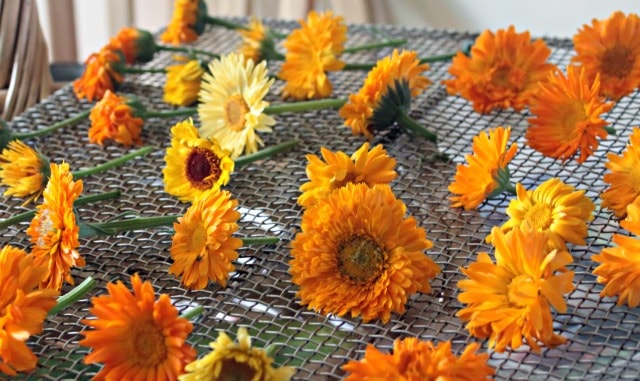 Lavender is anti-fungal and has many general calming properties.
Oregano is both antibacterial and anti-fungal.
Plantain helps relieve itching associated with skin conditions and bug bites.
You'll need a total of 1/2 cup of fresh chopped herbs for this recipe. Use a mixture, but the exact ratio isn't important.
Alternatively, use 1/4 cup of dried herbs.
Step 2: Infuse Oil
In this quick method, a gentle long heating is used to infuse the herbs into the oil rather than steeping it for weeks at a time. In the bottom of a double boiler, add 1 inch of water and bring to a boil.
In the top of the double boiler, add the 1/2 cup of chopped herbs and 1 Cup of oil (any liquid oil will work: almond, grapeseed, olive, etc.). Turn the heat down so that the water remains at a simmer but not a full rolling boil, place the top on top and keep the oil warming for 30 minutes. The purpose is to keep the oil hot but not quite simmering or frying. Keep it heating for a full 30 minutes.
After the 30 minutes, remove from heat and strain the herbs from the oil. Wipe out the top of the double boiler so that there are no bits of herbs in the pot.
Step 3: Make Salve
Return the water in the bottom of a the double boiler to a gentle simmer. Pour the strained oil back into the top of the double boiler and add 2 Tablespoons of grated beeswax. Heat this mixture until the beeswax is completely melted, stirring well. Remove from heat.
Step 4: Bottle
Pour the still warm and liquefied balm into storage containers – use glass jars, metal tins, even re-purposed candy tins, anything with a wide opening and a lid will work. Allow the salve to firm up, before putting the lid on the container.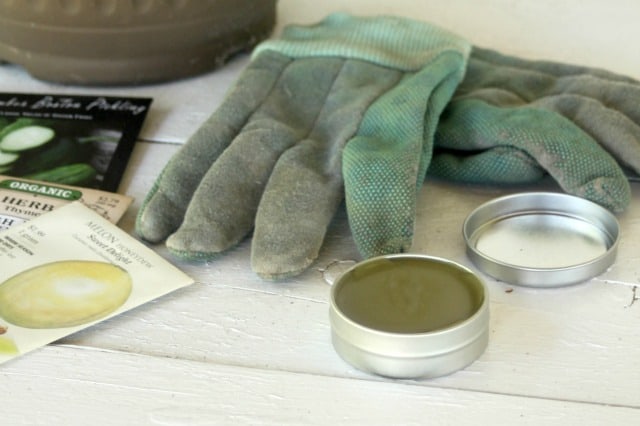 Step 5: Use
Slather this healing salve onto cuts, scrapes and burns. We've had great success using it on everything from blisters to sunburn.
Be sure to use the salve up within a year.
Yield: 1 Cup
How to Make Healing Salve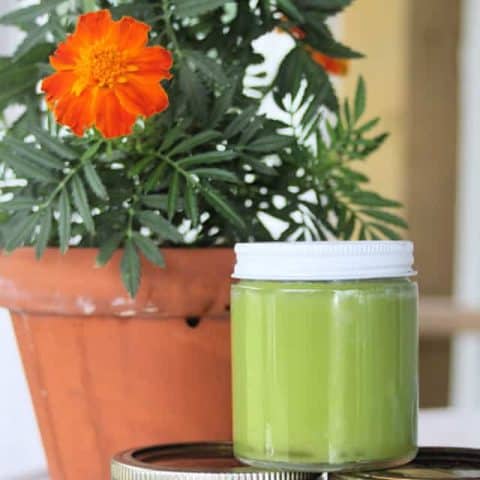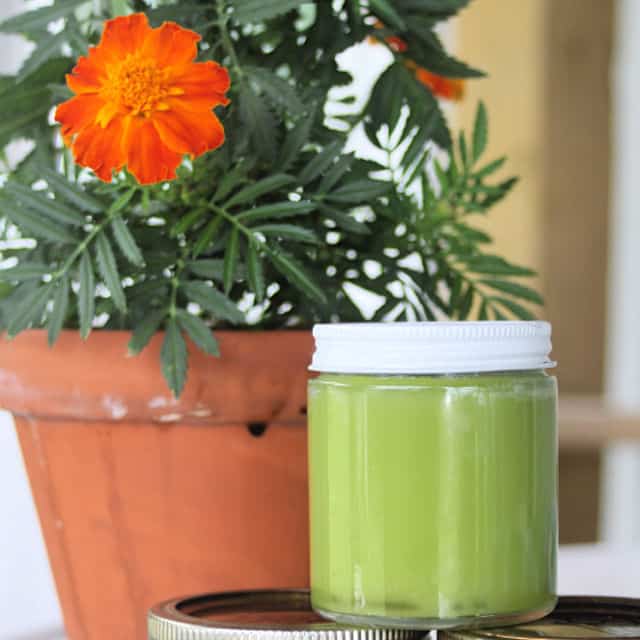 Use this quick and easy method to make healing salve from local and seasonal herbs to treat burns, cuts, scrapes, itches, and more
Materials
1 Cup Olive Oil
1/2 Cup Dried Herbs
Instructions
Mix herbs and oil in the top of double boiler. Keep warm (not frying) for 30 minutes.
Strain the oil through a fine mesh sieve.
Pour the clean oil back into the double boiler. Add beeswax. Heat until the beeswax melts.
Pour liquid salve into containers. Let sit until solidified, then put lids on containers.
Disclaimer – I am not a trained medical professional and this post is not meant to diagnose or treat any medical condition. Please see trained, professional help when appropriate. See my full disclosures and disclaimers here.