Use oregano for delicious meals and nourishing herbal remedies with these quick and easy ideas.
This perennial herb can be prolific in the home garden giving us plenty of ways to get creative with fresh oregano in season and saving it for later.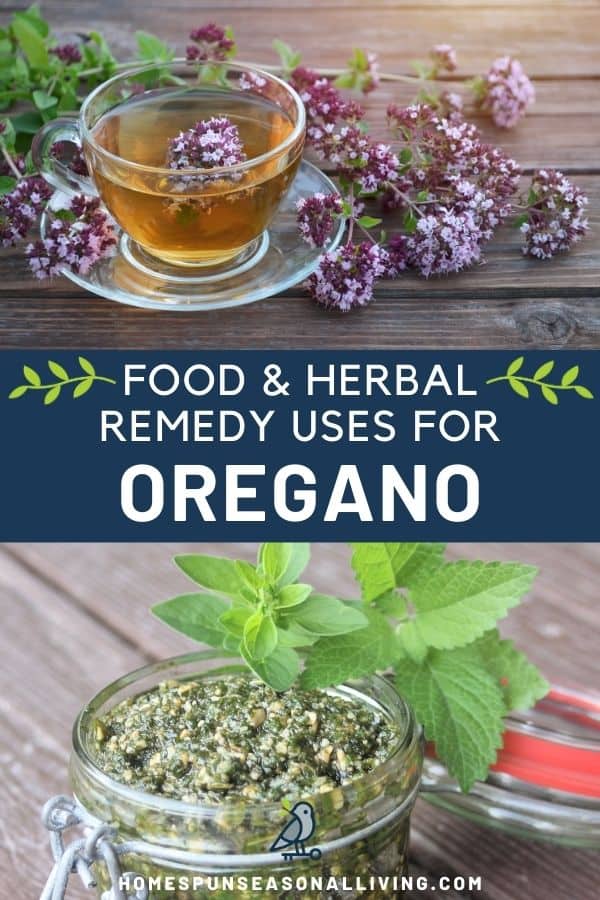 Dehydrate Extra
Using fresh oregano is wonderful when you have it. However, it's easy to save for later when you have a bumper crop.
Simply be sure to dry oregano to have it on hand for later.
The dried oregano leaves will be delicious cooked into meals later or used to make herbal remedies when time allows. Use 1 teaspoon of dried oregano for every 1 Tablespoon of fresh oregano called for in recipes.
Oregano Uses in Cooking
Oregano is a tasty, savory herb perfect in tomato sauces, roasted with meat, and much more.
Pesto
Oregano makes a tasty pesto that is easy to freeze in batches for winter use. Simply grind it with some garlic, salt, and oil to make it your own.
Here are a few recipes to consider: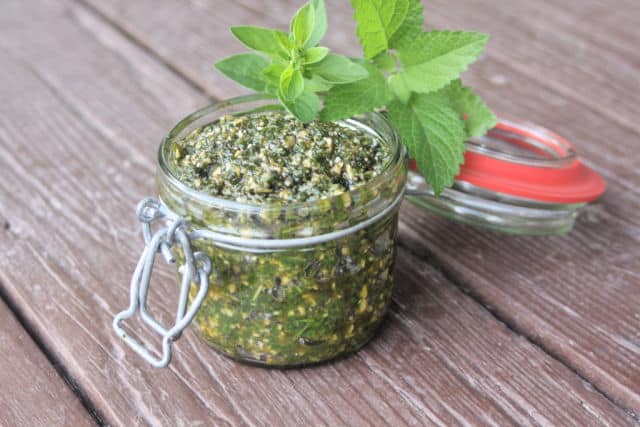 Savory Breads
Use fresh or dried oregano for flavorful breads to go alongside many meals. The robust flavor can elevate simple bread to something truly fantastic and turn an ordinary soup meal into something almost fancy.
Truly just add some fresh or dried oregano to your favorite bread recipe or give these a try:
Compound Butter
Compound butter is simply butter that has been mixed with herbs that can be used to slather on toast, rub on meats, mixed in with vegetables, and more.
Simply cream together 1/4 Cup softened butter and 3-4 Tablespoons fresh snipped oregano.
Roll that softened butter into a log shape in parchment paper and harden in the fridge or freezer.
Alternatively, use silicone molds for individual serving sizes.
Infused Honey
Infused honey is part food, part herbal remedy – 100% delicious.
Steep oregano leaves in some honey for a flavorful addition to breads, sauces, and more. This makes a great gift for the foodies on your list, too!
It's also a sweet way to get some of oregano's antibacterial qualities into your body.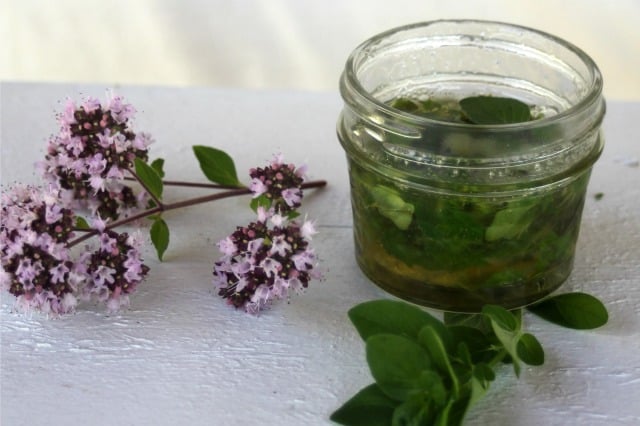 Oregano Medical Uses
Oregano has been studied for its antifungal and antibacterial properties. It's been historically used to relieve headaches and more.
The following ideas give you ways to use oregano internally and externally to help with common ailments most households experience now and then.
Oxymel
An oxymel is a combination of herbs, honey, and vinegar.
It makes a delightful and healing drink. Oregano is antibacterial making it a great way to fight colds and flus.
Substitute oregano for the bee balm in this oxymel recipe and use up some of that abundant oregano in a simple, healing remedy.
Athlete's Foot Remedy
Oregano is antifungal making it a potential ally for folks struggling with athlete's foot.
Simply steep oregano in vinegar for a few weeks and then strain. Apply the strained infusion directly to affected areas for some natural relief.
Headache Relief Tea
Oregano has traditionally been used to relieve headaches.
Make oregano tea by steeping 1 Tablespoon of fresh leaves (1 teaspoon dried) in 8 ounces of water for 5 minutes. Sweeten with the oregano honey if desired and sip slowly.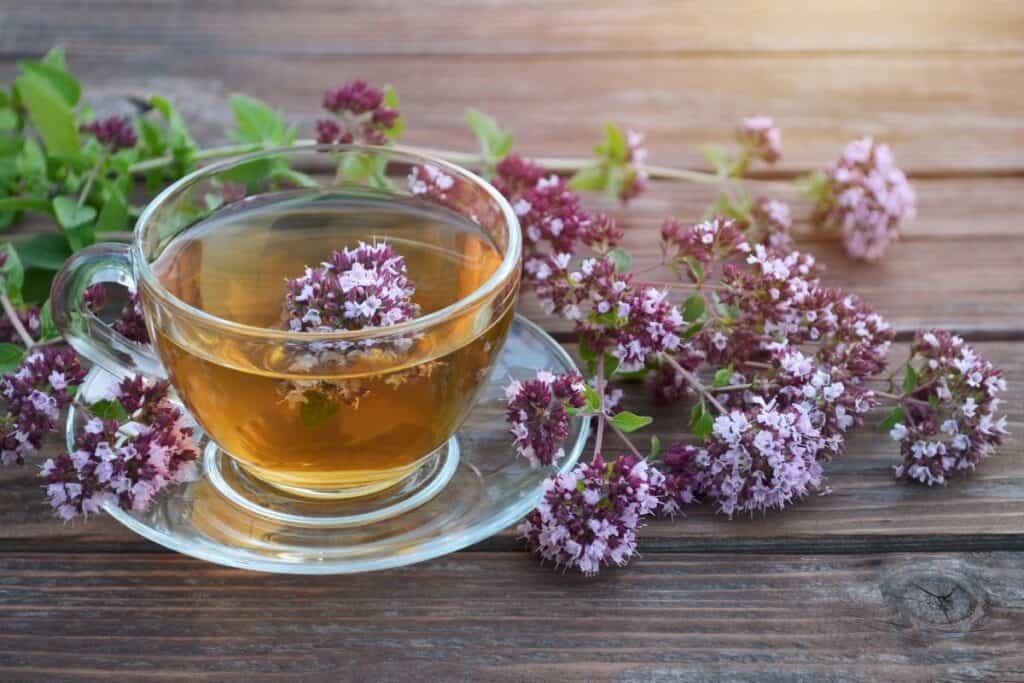 Natural Cleaning
Because oregano is antibacterial and antifungal it makes a great addition to homemade cleaning products.
Use oregano steeped vinegar to clean countertops and more. Make a scouring powder with oregano to clean tubs, showers, and toilets.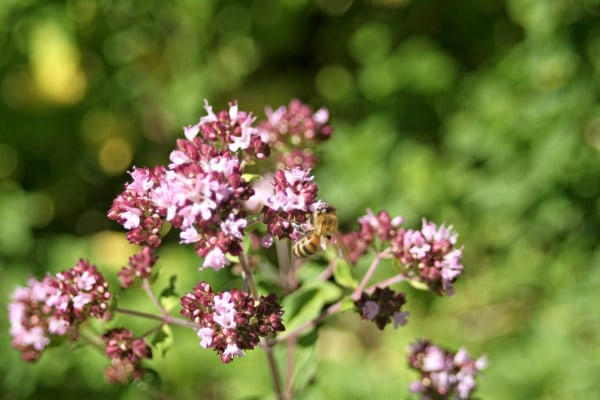 Leave Some for the Bees
Let some of the oregano go to flower. The bees and other pollinators quite love it and it's a great source of food late in the summer and early fall to help them get through the winter.
Watching and listening to the sound of the bees on the oregano flowers is honestly a relaxing and fun afternoon activity.