Bee balm oxymel is a tasty and easy way to make healing remedies from the flower garden.
And thankfully the we can use any of the bee balm (Monarda) flowers in this tasty concotion, the color of the bloom doesn't matter – just be sure it's Monarda.
Bee Balm as an Herbal Remedy
These beautiful flowers are in the mint family and tasty in and of themselves but also pack a few medicinal punches.
Bee balm has antibacterial properties making an ideal herbal treatment for infections internally and externally
Naturally high in thymol, it is used as an antiseptic in medical and dental applications.
Infusing it in honey helps soothe sore throats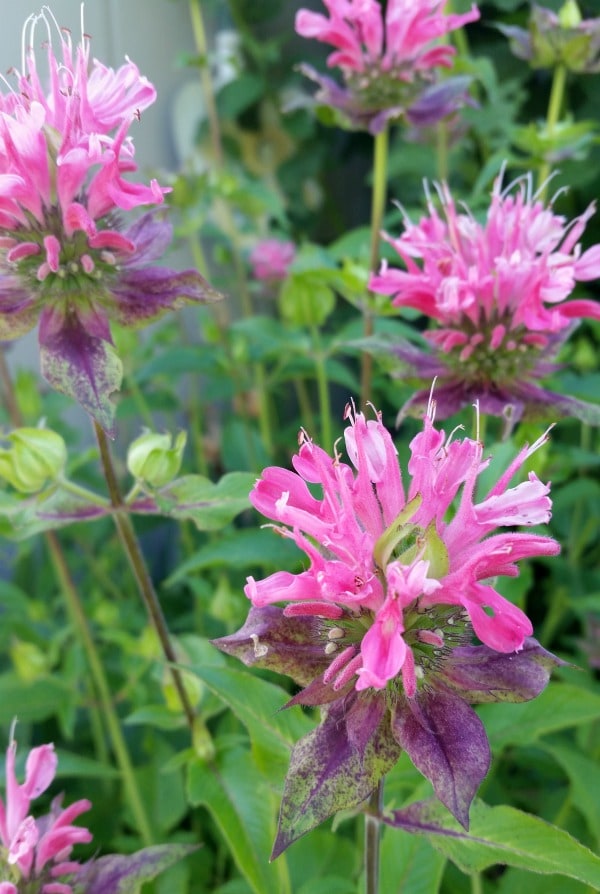 As a native plant, it was historically used both as an external and internal remedy to treat everything from cuts with a poultice to colds with an infusion.
The Ancient Oxymel
An oxymel is a traditional drink that combines honey, vinegar, and herbs. It's been used since antiquity and can be a soothing and fun way to get medicinal herbs into the system.
It tastes good and for a sore throat especially it seems that the combination of honey and vinegar is healing even without the herbs.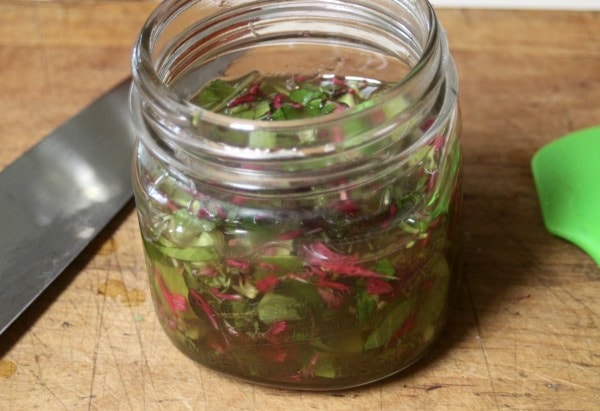 Use Flowers & Leaves
To make bee balm oxymel feel free to use both the leaves and flowers. Skip the stems they can be just slightly bitter.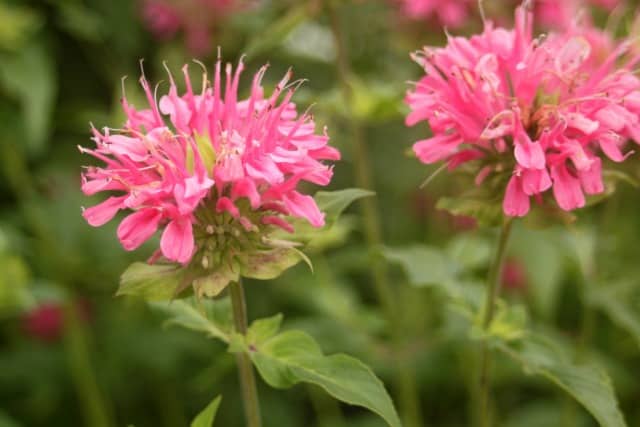 Simply strip the flowers and leaves from the stems and give them a wash.
Then heap the leaves and flowers into a pile on the cutting board. Roughly chop the pile with a sharp chef's knife and use all those bits for the oxymel infusion.
How to Use Bee Balm Oxymel
For sore throats, adults can take a tablespoon as necessary throughout the day for relief.
To support the immune system during a cold, adults should take up to 3 tablespoons a day.
It's truly not that much different than a shrub or drinking vinegar. Try drinking some over ice with sparkling water for a refreshing and healing drink.
Yield: 1 Cup
Bee Balm Oxymel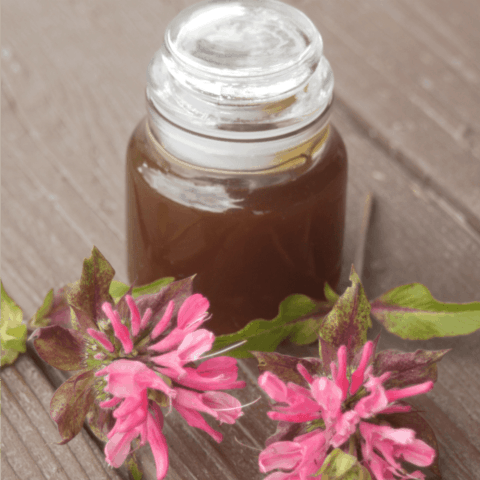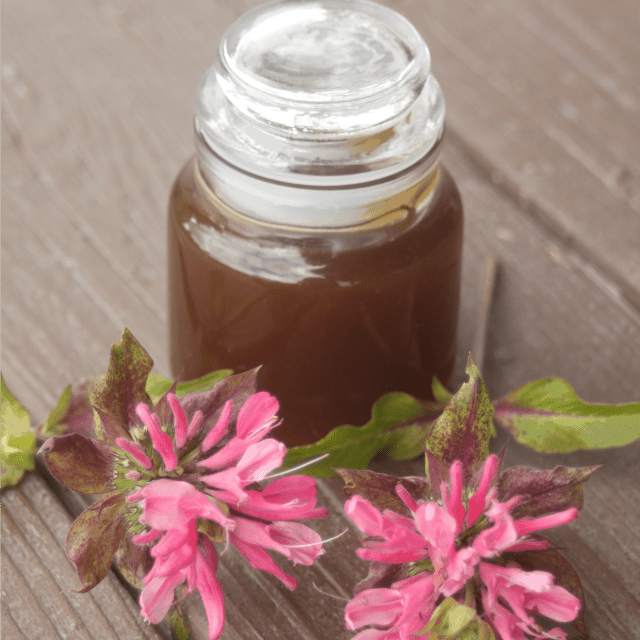 Bee balm oxymel is a tasty and easy herbal remedy for the relief of sore throats and colds.
Total Time
28 days
5 minutes
Ingredients
1/3 Cup Bee Balm Flowers & Leaves, Chopped
1/3 Cup Honey
1/3 Cup Apple Cider Vinegar
Instructions
Combine everything in a glass jar and stir well.
Put a lid on the jar and store in a dark cabinet for 1 month. Shake when remembered.
At the end of the month, strain and store the liquid in another clean labeled jar.
Nutrition Information:
Yield:
16
Serving Size:
1 Tablespoon
Amount Per Serving:
Calories:

22
Total Fat:

0g
Saturated Fat:

0g
Trans Fat:

0g
Unsaturated Fat:

0g
Cholesterol:

0mg
Sodium:

1mg
Carbohydrates:

6g
Fiber:

0g
Sugar:

6g
Protein:

0g
This is recipe is easily scalable for larger or smaller batches, simply combine equal parts bee balm, honey, and vinegar in the jar.
Before the summer blooms fade, harvest a few flowers to make bee balm oxymel and support your immune system and healing later this winter.