There's a lot of infusing that goes on in my kitchen. There are oils, vinegars, tinctures, medicines, drinks, honeys, and more all needing strained at some point. I've learned through trial and error and lots of straining with various success levels that one method isn't necessarily good for all things. To that end, I have 3 methods for straining herbal infusions. These methods and tools get my infusions strained easily and clearly.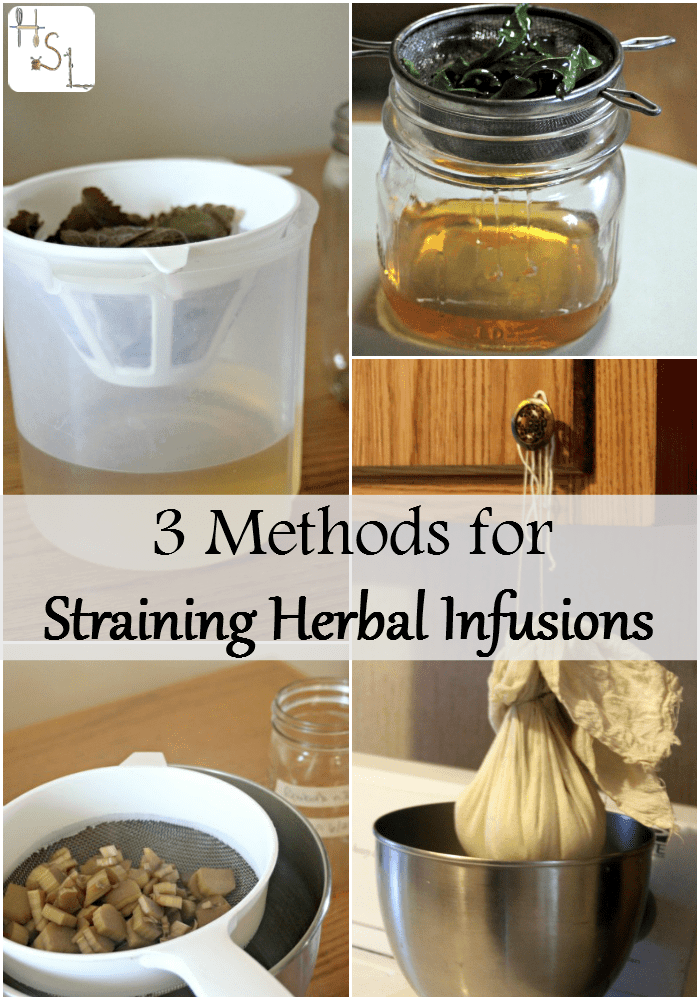 Method 1: Wire Mesh Strainer
Wire mesh strainers work great for thicker infusions, think infused honey or syrups. Things that need slightly larger holes to work through easily. Most of these come with long handles and knobs to hold them over jars and bowls. Keep a variety sizes on hand – large ones for things like rhubarb cordial and small ones for infused honey. The smaller ones are nice because they often fit on jars or measuring cups to make for easier pouring and storing. The larger ones are better for bigger items, i.e. fruit versus herbs.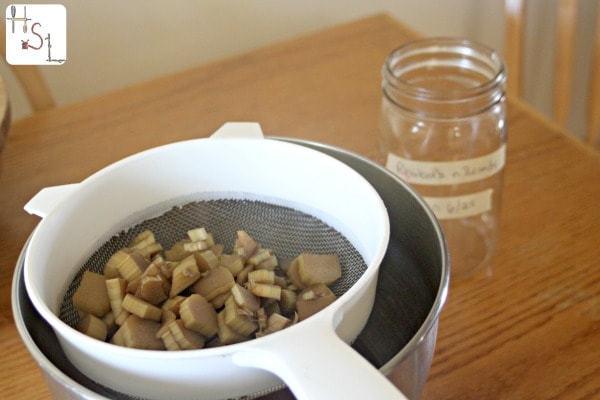 Method 2: Filters
For things that are particularly fine, the wire mesh strainers are likely to let some minuscule bits through and that just isn't okay sometimes. This is where a good filter comes in handy. Lining one of the mesh strainers with cheesecloth can be effective but not always. Coffee filters lining a mesh strainer will also work. Disposable ones can be expensive and in my experience they soak up a lot of oil, meaning less final product but they will work in a pinch. Reusable filters will work and save money in the long run.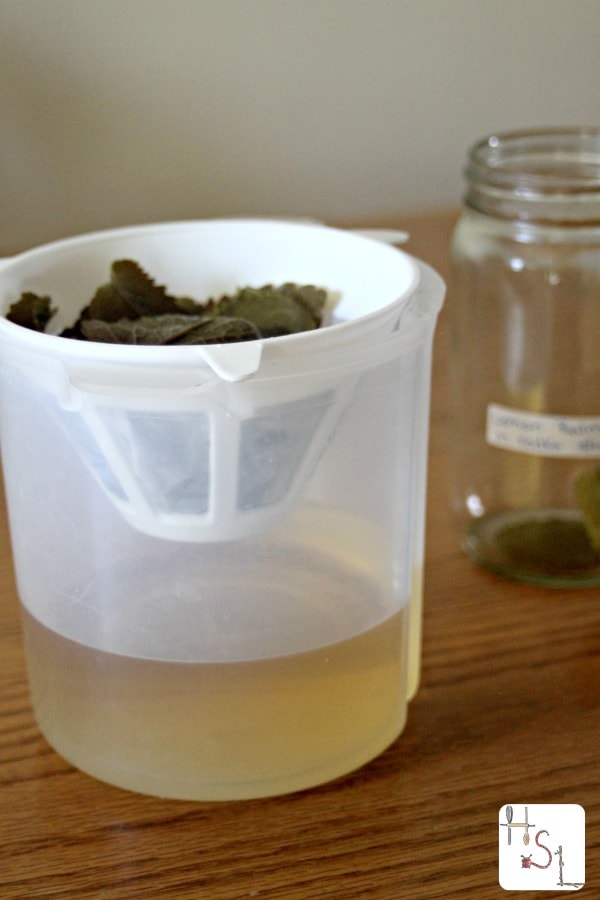 I discovered these amazing little yogurt strainers recently. They're like a reusable coffee filter but they have nodules on them meaning they'll hang over an appropriately sized container without the need for placing inside a strainer for stability. They're very handy, fairly inexpensive, wash up easily and take up a small amount of storage space.
[sc:Herbarium ]
Method 3: Jelly Bag
When straining cooked berries, rose hips, etc. it's most effective to let them hang and drip in a jelly bag. There are commercial models on the market that come with stands, etc. They're very handy, however it's easy to create a do-it-yourself jelly bag: simply using muslin or a double layer of cheese cloth in a bowl so that the edges of the cloth hang over the edges of the bowl. Put the berries inside the bag, tie up the corners, an hang from a cabinet knob over a bowl to drip, squeeze if necessary (when making actual jelly – no squeezing or the jelly clouds and that means no ribbon at the fair).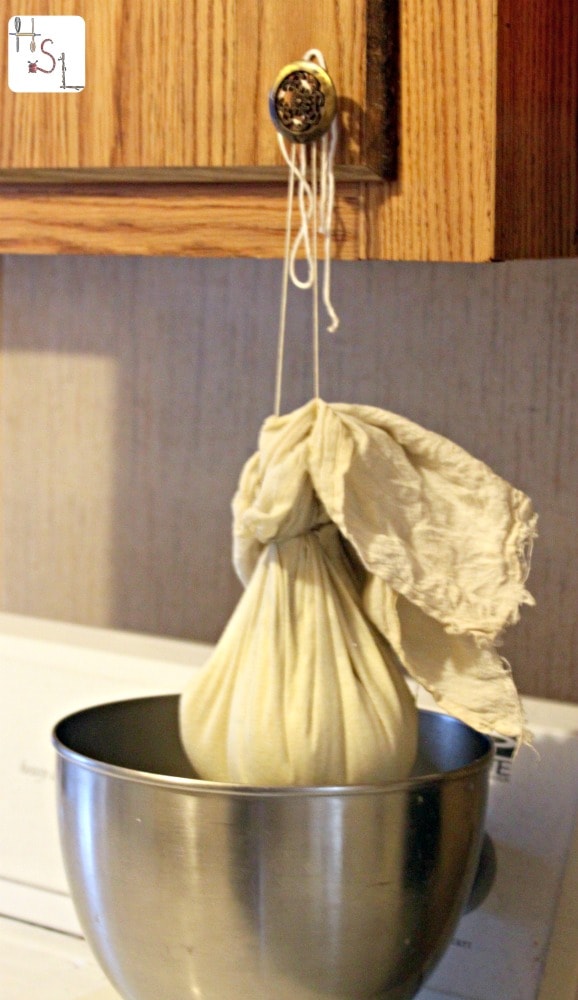 What's your preferred method for straining infusions? How do you cut back the mess and gain the most product?
[sc:Useadsenselarge ]