Dandelions are one of those things on this earth that people either love or hate, it seems. I happen to love them, I never see them as something that ruins a lawn, but rather I see it as a field of sunny yellow wildflowers. I see them as beautiful and full purpose. This spring begin using dandelions for food and medicine from their flowers to their roots.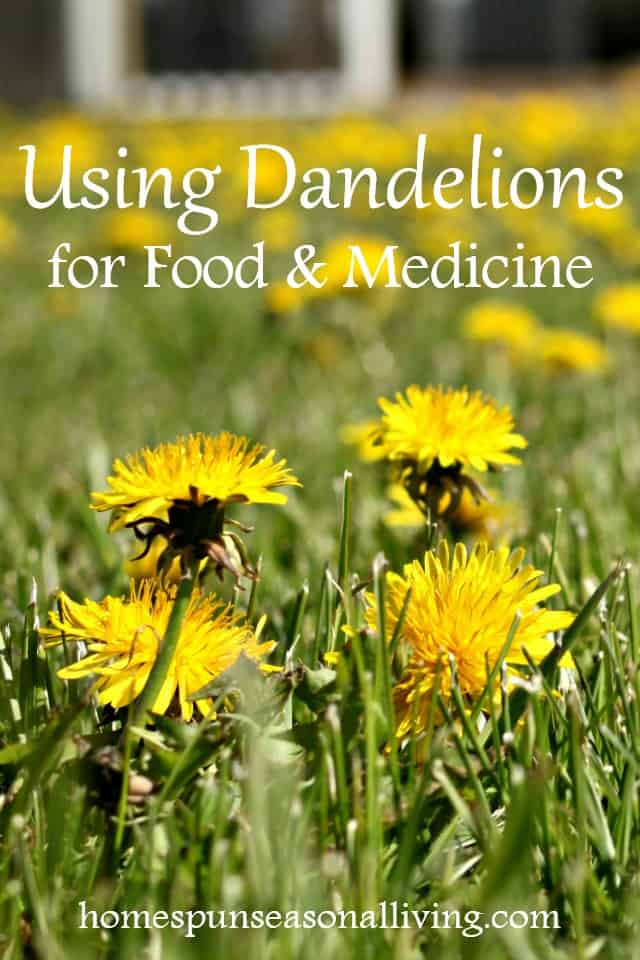 Using Dandelions as Food
The flowers, leaves, and roots of dandelion are completely edible. Dandelions are a great way to begin foraging and eating wild foods. Most everyone can easily identify dandelions and unless allergic they are safe to ingest.
Eating the Flowers:
The sunny yellow petals have a mild, honey-like flavor that is delicious in a number of applications.
Eating the Leaves:
The young spring leaves of the dandelion are tender and delicious. As the greens get older through the summer season, they tend to get bitter. While still fine to eat most of us find the bitterness level objectionable, for that reason eat the leaves in the early spring and leave them be later in the year.
Eating the Roots:
Dandelion roots are most often roasted have a flavor that is very similar to coffee.
[grwebform url="https://app.getresponse.com/view_webform_v2.js?u=BsyZQ&webforms_id=7334404″ css="on" center="off" center_margin="200″/]
Using Dandelions as Medicine
Dandelions are full of healing properties from their roots to their flowers. Gather the flowers and leaves in spring, the roots in fall.
Dandelion Flower & Leaf Remedies: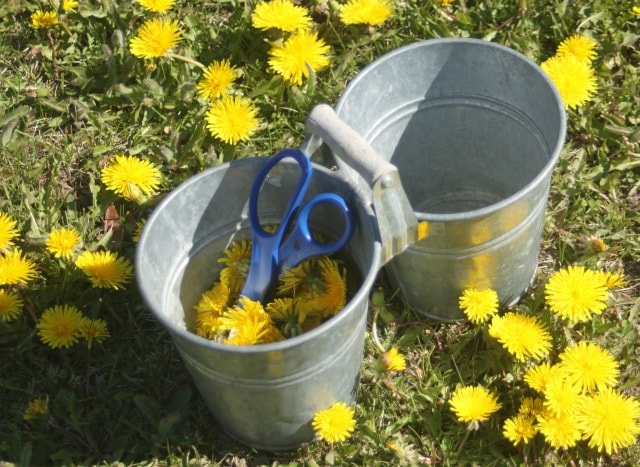 Dandelion Root Remedies:
The roots should be harvested in the fall. They are full of liver cleansing properties that can help flush toxins and inflammation from the body. The roots can also tame indigestion and the bloat that comes from overeating at that holiday feast.
Dandelions & The Bees
Dandelions are often the first source of nectar and pollen for bees and other insects in the early spring. As dandelions tend to be very productive plants, the chances of over-harvesting is pretty small. Still, responsible harvesting is always a good practice and that applies to dandelions as well. Take only what you need and leave the rest.
Don't let the fear of harming the bees prevent you from foraging for dandelions. There's enough to go around.
Dandelions are often one of the first things we can forage in the spring so get out there and make the most of them for food and medicine in your home.
How will you be using dandelions for food and medicine this year?