Wild roses are quite the beautiful site and smell in summer. However, they're more just a pretty face. Wild rose petals can be used for food, body products, and healing remedies.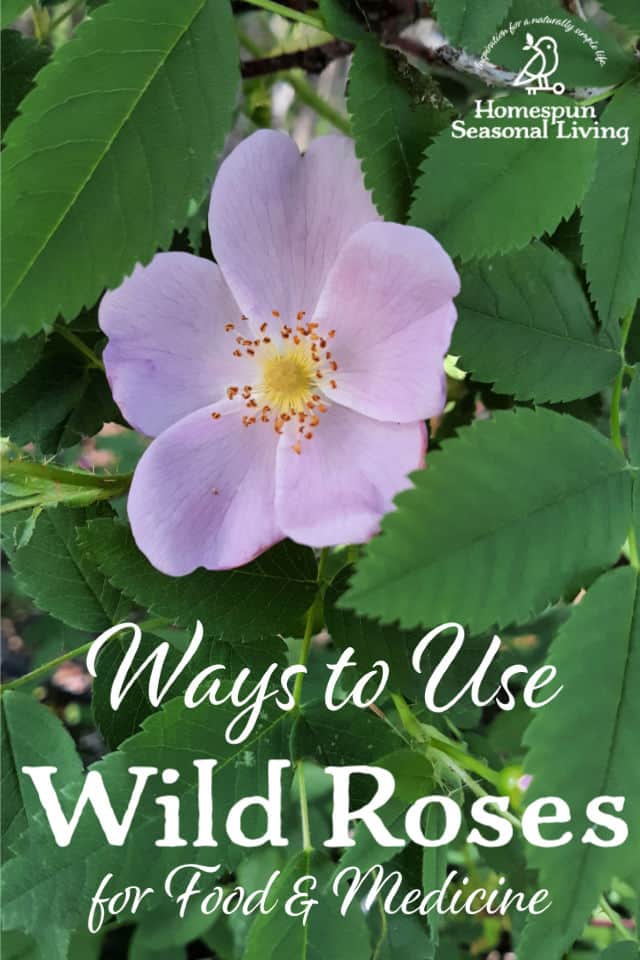 How to Preserve Wild Roses
Rose petals are easy to dry for winter use: simply pull the petals and spread out in a large basket or on dehydrator trays. Let dry until completely dry.
[mailerlite_form form_id=1]
Alternatively, put the roses whole on trays and place in an electric dehydrator. Dry, using the lowest temperature possible, until dry and crispy. Pull the petals and store in an airtight jar.
Coat the petals in egg whites and sugar and let dry for a beautiful, edible decoration.
Make a beautiful and tasty rose petal jam that is perfect for gift giving.
Wild Rose Food Recipes
Rose shortbread cookies would be delightful for tea and for sharing in care packages with friends and family far away.
Rosewater is simply a strong tea and quite expensive when purchased. Make your own rose water and store in the refrigerator to flavor baked goods and cocktails.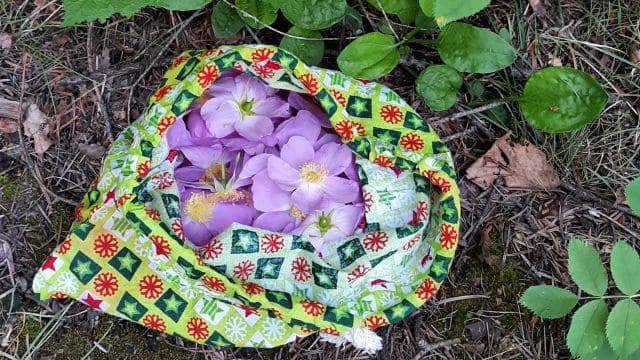 Make rose infused honey for a lightly flavored honey perfect for eating and body products.
Rosewater is the main flavoring in this vanilla rose chiffon cake, but I believe you could easily toss in some chopped fresh rose petals for additional flavor and color.
Almond, rose, and cardamom granola uses rosewater to flavor the cereal, though some crumbled bits of dried rose petals would likely be great added just before serving.
Homemade rose ice cream is a delightful combination of cream and floral flavor that is sure to please during the hot days of summer.
Rose Drinks
Ferment those rose petals with honey for a delightful rose mead.
Infuse rose petals with sugar and citrus fruit for a rose cordial that makes mocktails perfect for children and adults alike.
Rose infused vodka is the perfect floral drink for adults. I think a bottle would make for a delightful wedding gift, too.
Need a special cocktail for a bridal shower or other special occasion? Try this rose infused cherry gin fizz that is sure to please.
Rose Petals in Body Products
Rose petals are soothing to the skin and mind. Use the fresh or dried petals in a bath tea to soak away a tough day.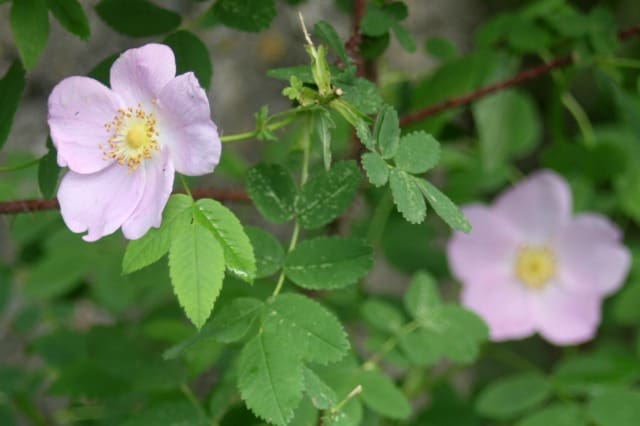 Purée rose petals with aloe vera gel to soothe burns, bug bites, and more.
Healing Rose Remedies
Mix rose petals with alcohol and honey (or glycerin) for a remedy that can be used internally for a calming effect.
Make a rose infused oil for use in homemade body products, lip balms, salves, and more.
Roses at Home
Wild roses do indeed smell amazing. Be sure to bring some inside for lovely bouquets.
Make a simple rose eucalyptus potpourri for an all natural air-freshener.
Sew dried rose petals into herbal dream pillows for those you love.