The wild roses are blooming in my neck of the woods and they are indeed a beautiful site. I took my harvest basket out for a walk in the woods to harvest some over the weekend. These beautiful flowers have a number of uses both edible and medicinal. Want to give wild roses a try? Here are 10 ways to use wild rose petals to get started.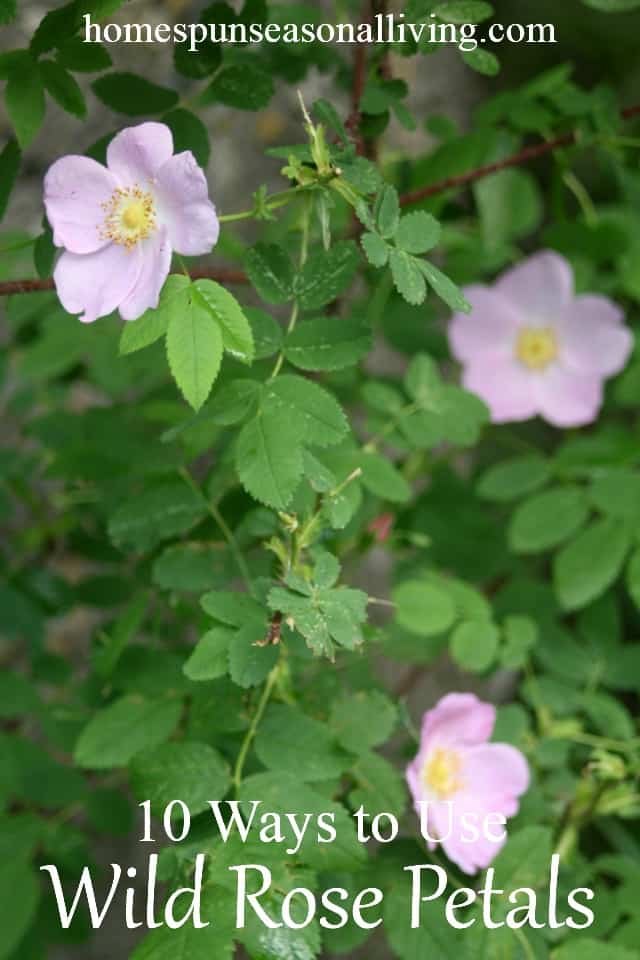 Rose petals are easy to dry for winter use: simply pull the petals and spread out in a large basket or on dehydrator trays. Let dry until completely dry. Alternatively, put the roses whole on trays and place in an electric dehydrator. Dry, using the lowest temperature possible, until dry and crispy. Pull the petals and store in an airtight jar.
As those wild roses bloom, harvest a jar or two and get creative with food, body products, and medicine.
What is your favorite way to use wild roses?