August is National Peach Month. These sweet juicy jewels of summer are so very tasty and easy to preserve too. I compiled a list of 20 ways to use peaches to hopefully inspire and encourage all of us to take advantage of this peach season.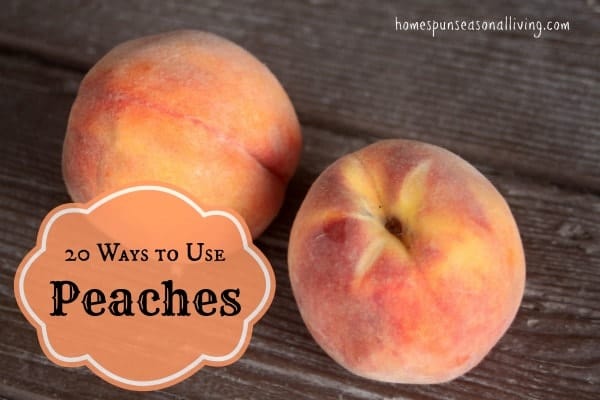 Peaches for Dessert:
Preserving Peaches:
The Savory Side of Peaches:
Breakfast Peaches:
Disclaimer: I may receive compensation for products mentioned in this post. All opinions expressed are my own. I am not a doctor, always seek trained medical advice. No statements should be considered approved by the FDA or as a diagnosis or treatment for any illness. See my Full Disclaimer Here.