As a gardener, I'm often faced with excesses of certain vegetables. I preserve much but also use the excesses as an opportunity to share the harvest with others. Sharing homegrown fruits and vegetables provides the opportunity to bless those less fortunate, give homegrown gifts, and trade for my own crop failures. If you're faced with a garden glut consider using one of these 3 ways to share the harvest.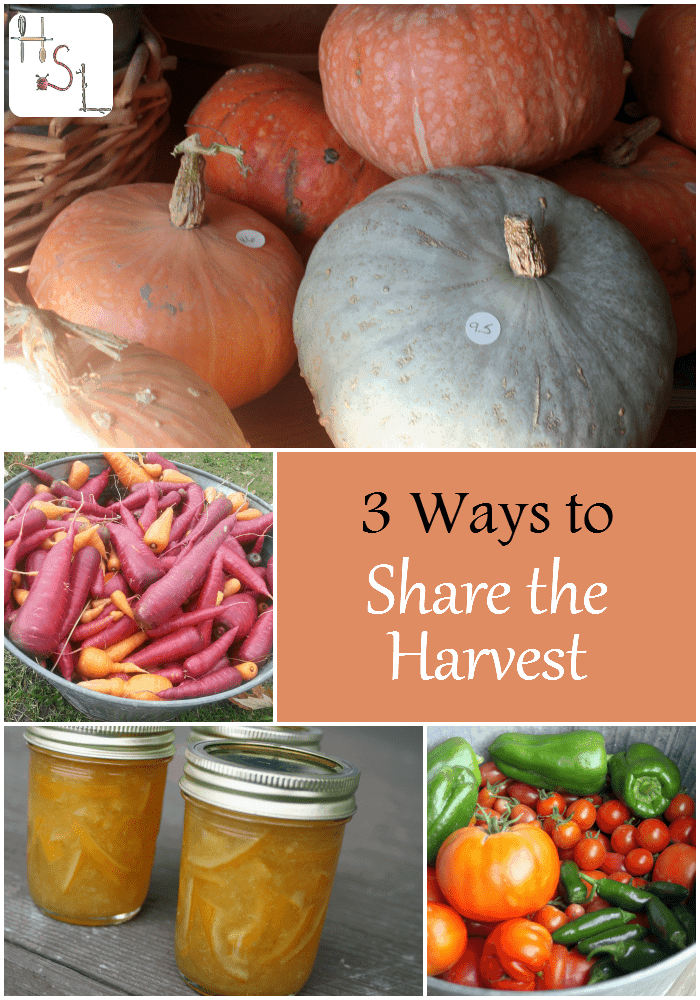 Give to Charity
If you have excess items you can't or don't want to preserve for winter, consider donating the food to charity. Local food banks are often grateful for fresh fruits and vegetables. There are a number of different organizations that will also come glean from orchards and more in case delivering to a local soup kitchen or other charity isn't an option.
Preserve for Gifts
Those extra beets can be pickled for holiday gifts. Dried fruits make for great and light care packages for college students or military family members. I make extra jam every year and put it in a special cabinet so that when I'm pulling together gift baskets I know I have things set aside.
Swap with Others
Maybe your kale did amazing but your cucumbers flopped. This is the perfect opportunity to trade with other gardeners. Seek out folks in local social media groups, Craigslist, garden organizations, etc. This is not only a good way to trade for something you might need but it is also a great build up a local community.
So this fall, as you bring in your harvest be sure to celebrate any extras by sharing and blessing others near and far.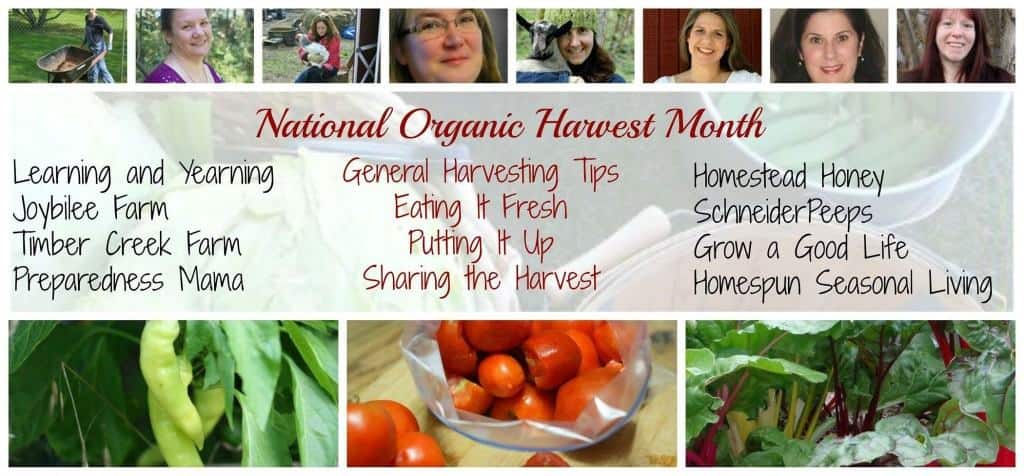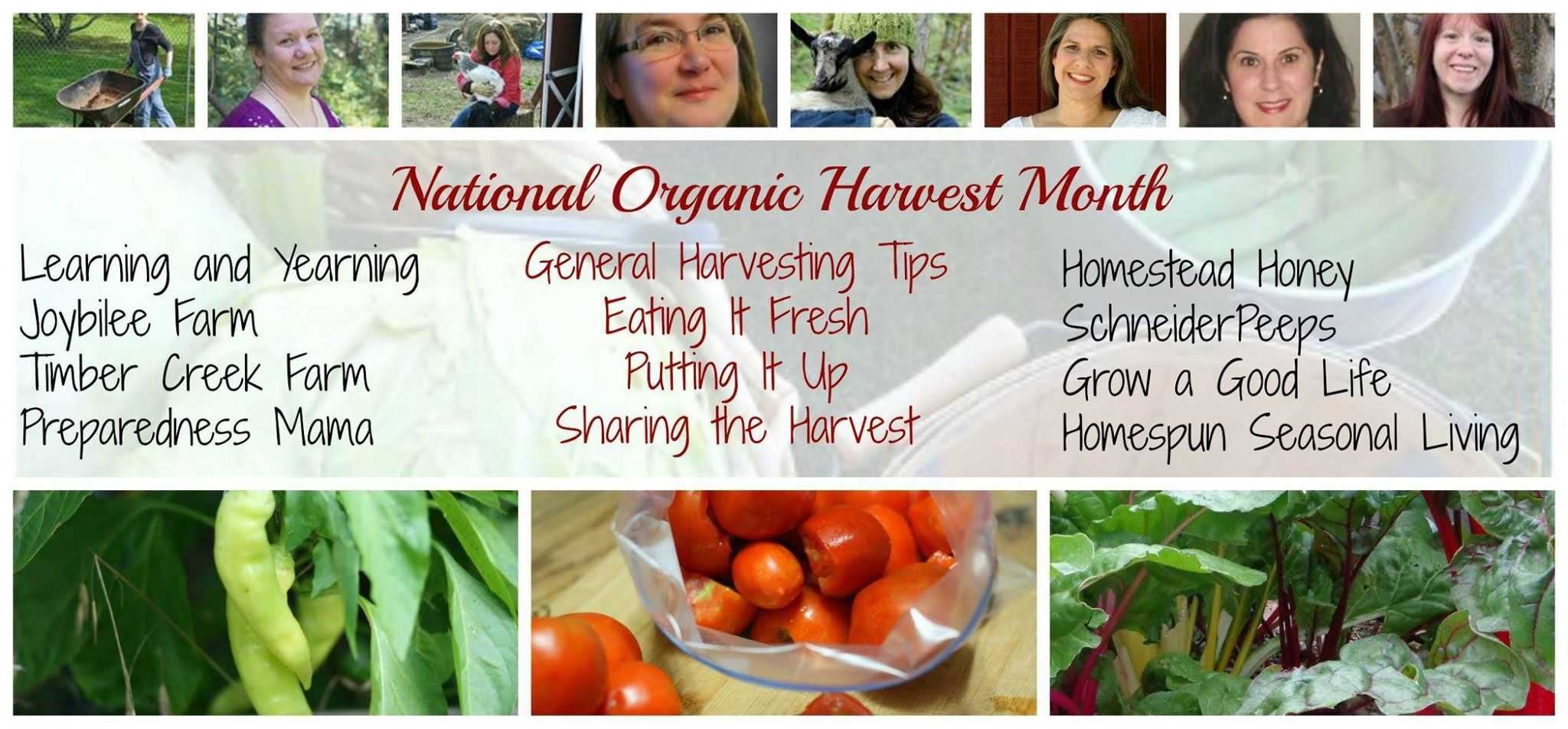 September is National Organic Harvest Month and to help you make the most of your harvests, I've teamed up with these other amazing bloggers. Please be sure to check out their tips and more: Rachel from Grow a Good Life – Teri from Homestead Honey – Chris from Joybilee Farm – Susan from Learning and Yearning – Shelle from Preparedness Mama – Angi from SchneiderPeeps – Janet from Timber Creek Farm
[sc:Useadsenselarge ]