Lovage uses abound, which is a good thing considering how abundant the herb can be in a garden. Even better, the ways to use lovage are quick and simple with delicious results. Gather much while it grows and have it for winter cooking and gift giving too.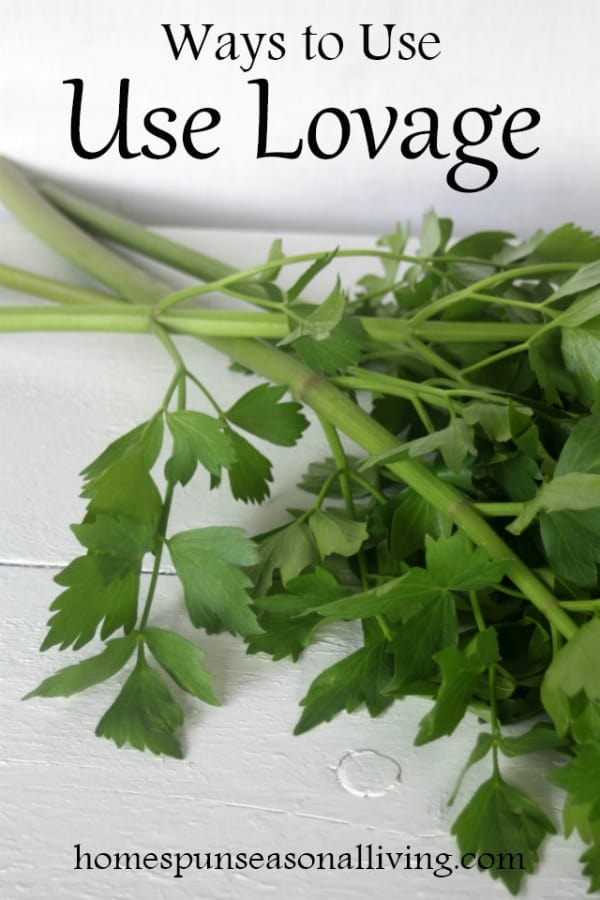 Lovage is a perennial herb in the same family celery. It tastes quite a bit like celery, but stronger. Unlike celery, however; the leaves are the main part of the harvest, not the hollow stalk.
How to Harvest Lovage Leaves
Harvest the stalks before the plant flowers. Cut the stalks about an inch from the ground. Most climates will be able to have multiple harvests per season.
Save Some Seed
Leave some to flower and go to seed. The flowers are loved by pollinators of all types. After the flowers go to seed. Gather the seed heads an use the seeds as you would celery seed. I use it pickles most often.
[mailerlite_form form_id=3]
Dry Lovage
Once harvested, wash the herb. Then gather into bunches and tie to hang. Let hang until the leaves are crispy dry. An electric dehydrator can be used as well, but isn't necessary.
Once dry, remove the leaves from the stems and store in a glass jar until you need it.
Throw a few dried leaves in soups and stews for some celery flavor. Toss it in homemade stock instead of celery. Go easy the flavor is strong.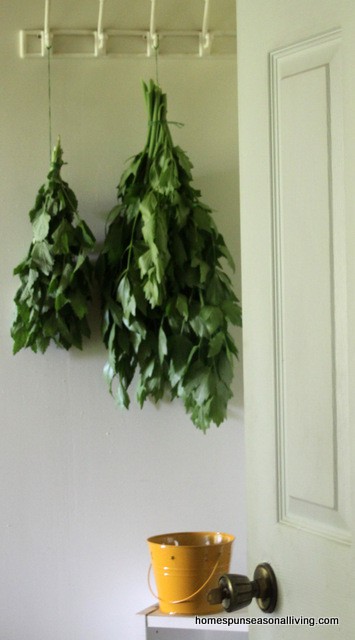 Infused Lovage Vinegar
This is a simple lovage recipe that can serve a multitude of purposes in your kitchen.
Fill a clean glass jar about half full with fresh leaves. Fill the jar with vinegar. Rice vinegar is particularly nice here but any would work.
Place a lid on the jar and leave in a cupboard for 2 weeks. Strain the leaves from the vinegar and store the vinegar in a glass jar for use.
Use in salad dressings, it's tasty as the vinegar in Hot & Sour Soup too. Put it in fancy bottles with nice labels for gift giving.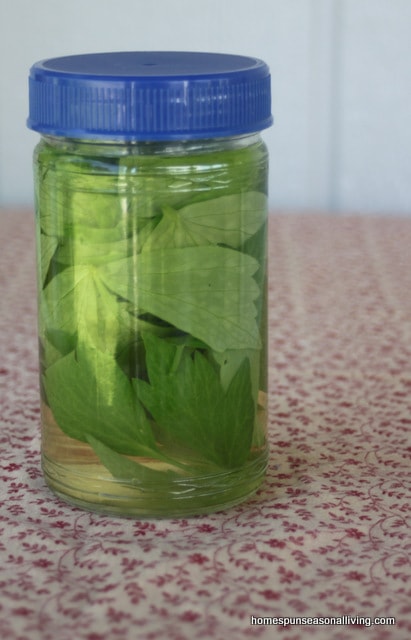 Lovage Salt
Take that dried lovage and make some lovage salt to season cooked dishes.
Use 1/4 Cup Coarse Salt (Kosher or Sea Salt is especially nice) to 2 Tablespoons crumbled, dried lovage leaves.
Mix together and store in an airtight jar.
For a finer mixture, pulse in a blender or food processor.
Use as a substitute for celery salt. Lovage salt makes a great gift for the cooks on your list too!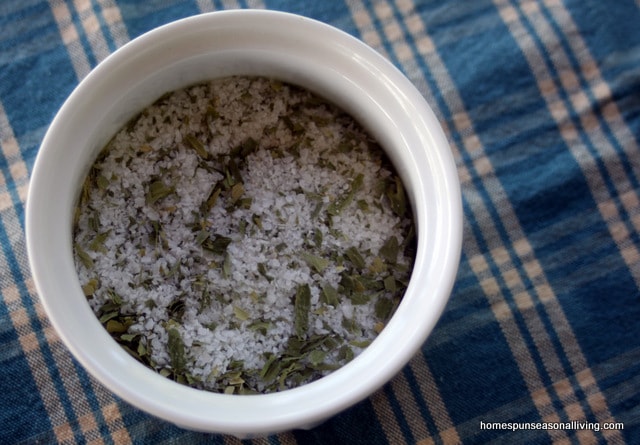 What's your favorite way to use lovage?