These dark days of late fall, early winter they can be tough things to embrace. Finding ways to cope with the short daylight hours can be a struggle. It takes a little practice but learning to embrace the long, dark nights is a worthwhile pursuit in a seasonal living journey.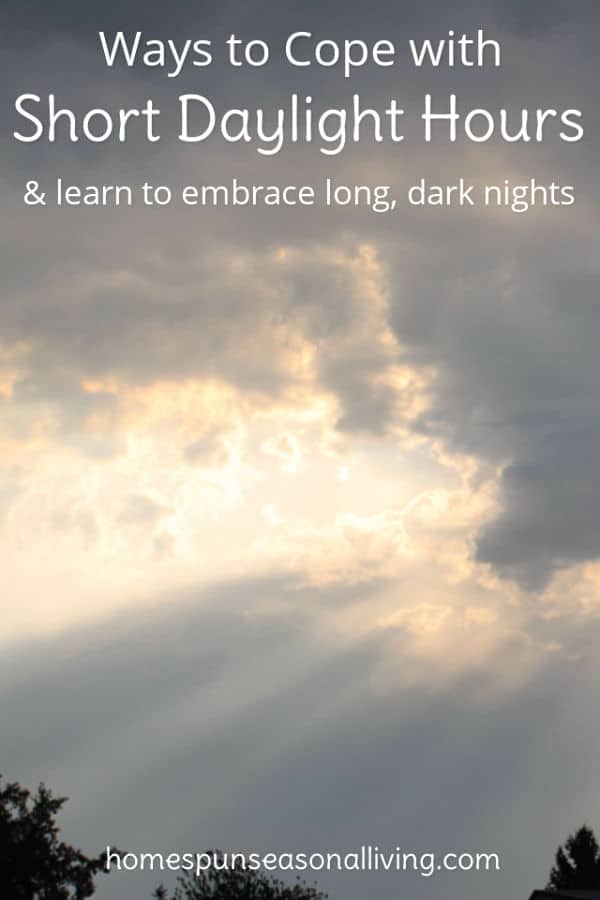 I love the bright, long days of spring and summer. Living in northwest Montana means that I'm spoiled by super long daylight hours in the summer but the trade-off is, of course, extremely short early winter daylight hours. Rather than cursing these days and wishing for spring to arrive immediately, I embrace the dark days as a natural seasonal progression.
I still want as much as light as I can find but I've learned to find it when and where it's at rather than keeping every light bulb on like some kind of city light up night inside my home.
[mailerlite_form form_id=4]
Let in the Natural Light
Open those heavy curtains, designed to keep the heat in. I know it's counter-intuitive but often those heat saving window coverings block out precious light as well. Open them up especially during the warmest parts of the day, which is also likely to be the brightest and sunniest part of the day.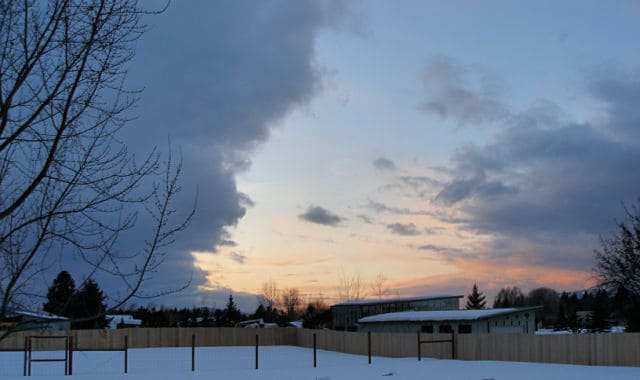 Sit by the window and enjoy the sunlight on your skin. Play games with family here, read, craft, and spend time letting that natural light brighten the home and the thoughts. Close those curtains up again and preserve the heat before the sun sets.
Get Outside
It's cold, I know, still get outside into the natural sunlight even if it's a cloudy day. I'm not suggesting walking in a blizzard or even attempting a walk around the block when it's 20 below zero.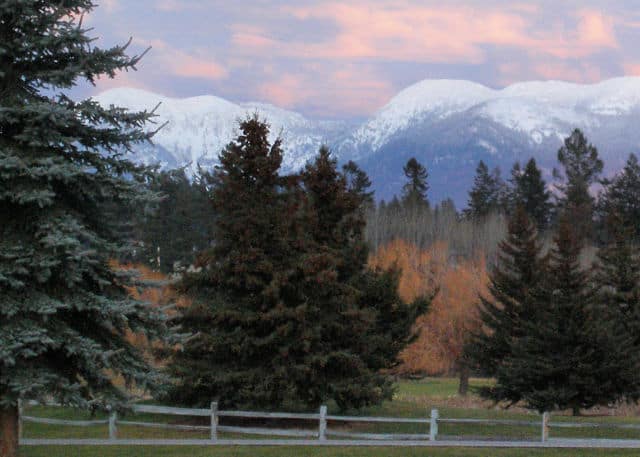 However on a mild day, put on a few layers, a hat, and gloves and get outside. Take a walk around the block or in a local park. Invest in good warm clothes, long underwear, even snow/ice cleats so that you can be safe and warm while absorbing all that beautiful sunlight and precious Vitamin D.
It's hard to do this when working a full-time job, especially if you go to work in the dark and come in the dark. Make time to do it on the weekends and make it a priority whenever weather permits. Getting outside connects us to the earth and is one of the surest ways I know to make the dark days more bearable.
Enjoy Candlelight Dinner
It can be very tempting to have every light in the house on to just feel brighter, however; embrace the darkness that comes with this special season and even make it an asset. Leave the lights turned off or down low and light some candles. This is especially nice at the dinner table but can certainly be done while board games are being played or crafts are being done.
Remember the darkness of the season plays a role in the natural world and the rhythms of our homes.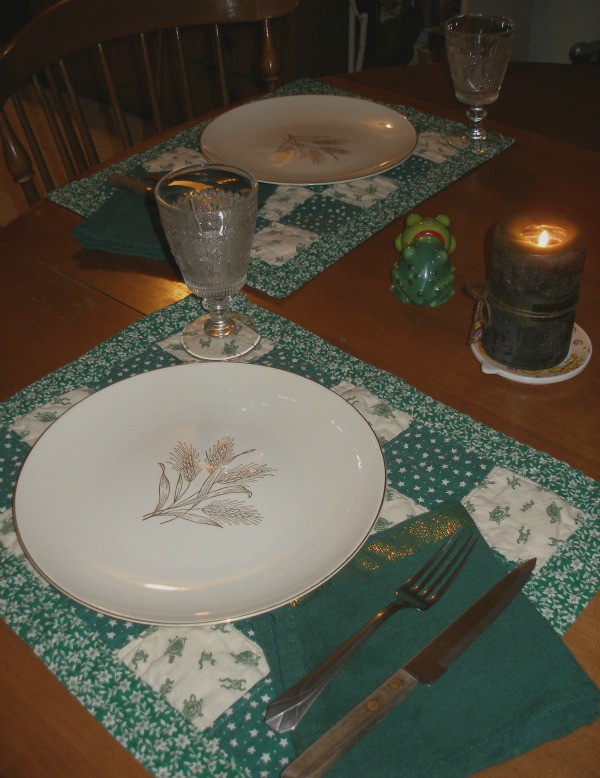 Eat with the Season
Seasonal eating varies quite a bit but try to eat what is in season for your place in the world. Eat those fresh greens if they're available. If they're not make the most of anything you preserved over the summer or grow some sprouts in the kitchen. Eat warming soups and indulge in some hot chocolate rather than smoothies. Remember to eat whole, nourishing foods that fuel the body and the brain in order to combat any dark thoughts that come with the dark days.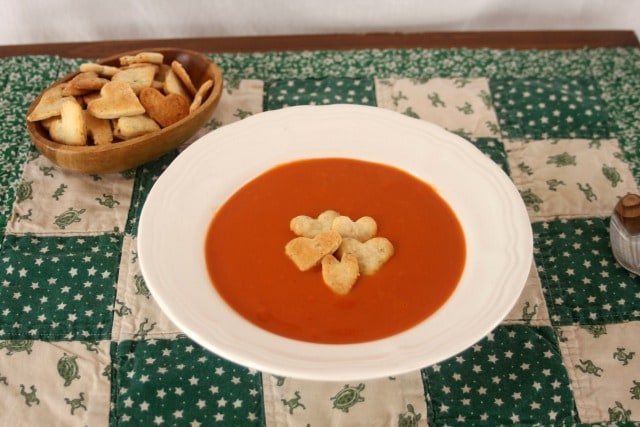 Rest
Our ancestors slept when it was dark. Candlelight and electric light have allowed us to extend our waking and productive hours, however; this isn't necessarily always a good thing. Allow your body to rest during these dark days. Curl up in the bed with a good book and a candle or simply just go to bed earlier in these dark evenings.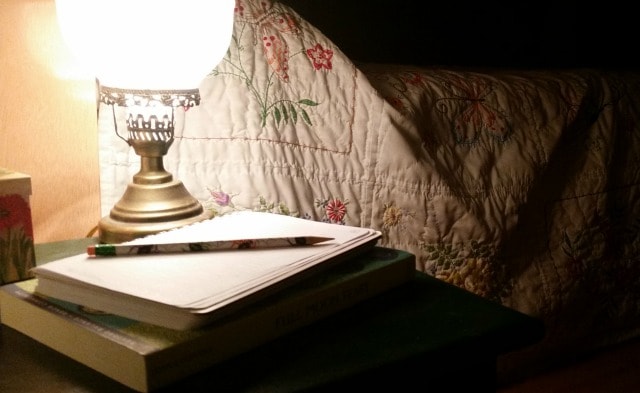 As the day light gets shorter in the coming weeks, embrace it as a natural seasonal shift rather than cursing it and wishing for it pass quickly. This season will pass quickly enough, be sure to take note of all its special offerings and hold them close instead of wishing mightily for spring to arrive.
What's your favorite way to embrace the dark days of winter?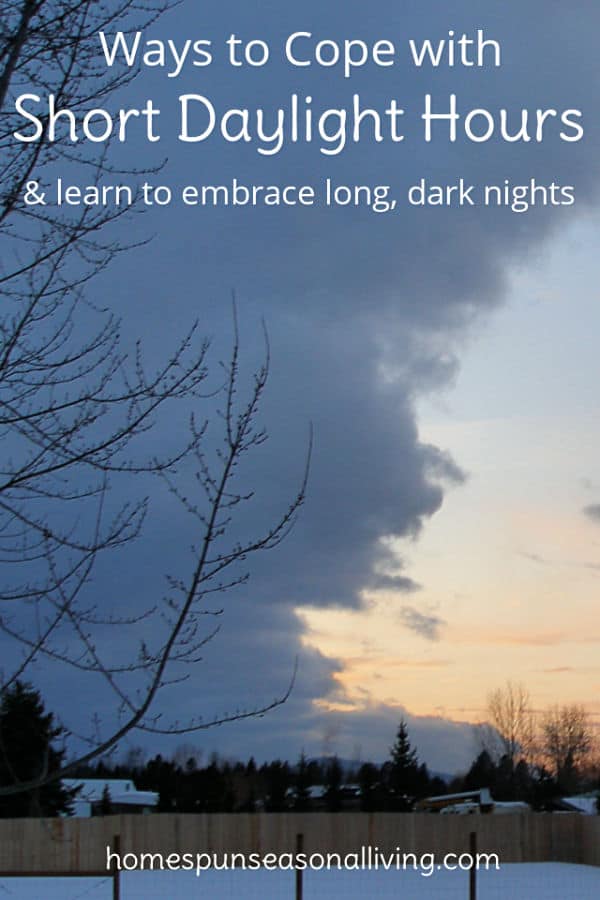 Please note: I want to take a quick second to address Seasonal Affective Disorder (SAD). That is a very serious condition and by no means am I qualified to address it or the lights folks use to help them combat that issue. The tips above are simply a means to help those of us without SAD cope with shorter daylight hours as we move through the seasons.