The fall harvest is full of abundant versatile and frugal food choices. Fall seasonal eating provides heartier and larger produce that tends to last longer than its summer cousins. These long-lasting, weighty fruits and vegetables mean more meals at less cost and fewer opportunities for spoilage.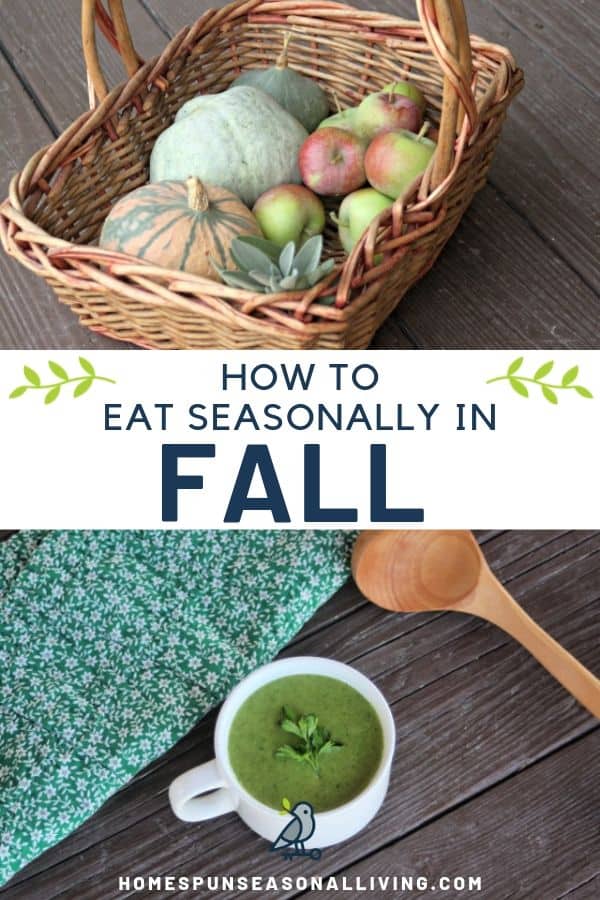 Fall Seasonal Fruits
Apples: Please skip the standard fare at the grocery store unless you simply have no other choice. Go to a local u-pick orchard, buy at the farmer's market, forage from the park (where permitted). There are so many varied types of apples in the world.
Explore the world of heirloom apples and find new (old) favorites that are full of amazing flavor and texture.
Don't forget to take in the local apple cider, either. This is pure liquid gold perfect for drinking and using in homemade apple cider caramel candy.
Crabapples: These little nuggets often grow in parks and yards only to be overlooked for the bigger and sweeter apples. Give crabapples a try in sauces, desserts, and preserves and learn to appreciate them for their tart pleasures.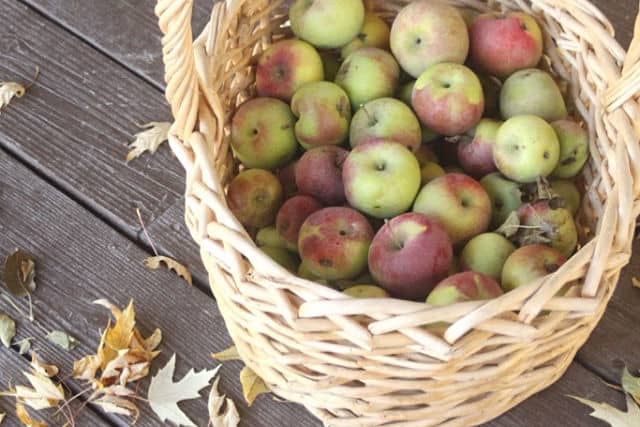 Cranberries: These aren't always locally grown or available to forage. Stock up when possible as they freeze super easily to include in dishes all winter long. They make great sauce, of course, but you can also ferment cranberries in honey for something different and healthy too.
Pears: Like apples, skip the grocery store and find something local if at all possible. There are so many different types and they can all be enjoyed fresh or preserved in a number of ways.
Fall Seasonal Vegetables
Beets: This is a vegetable that is often found throughout the spring, summer, and fall. Fall beets, especially ones that can be found after a frost, tend to be sweeter and more fully flavored.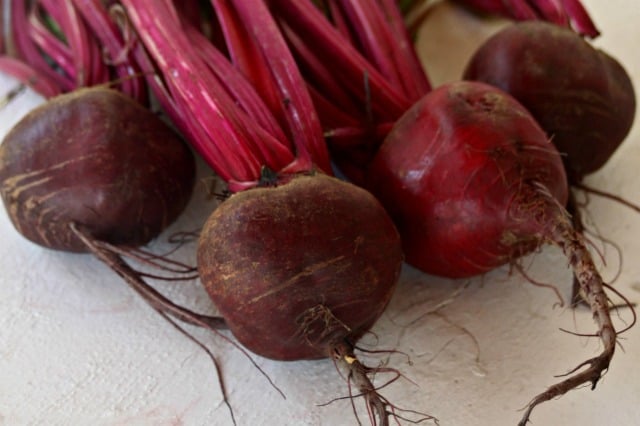 Brussels Sprouts: These tend to be one of those foods that people either love or hate. If you've only ever had the frozen or boiled to death. Try them again, but this time try roasting them in a hot oven or sauteeing with some bacon for a delicious dish.
Cabbage: Use the giant tougher heads to make sauerkraut. Eat the smaller, more tender leaves in cabbage rolls or soup.This is always a frugal choice and one that gets a bad rap for being for peasant and plain food. It's one that is simultaneously comforting and healthy in my book.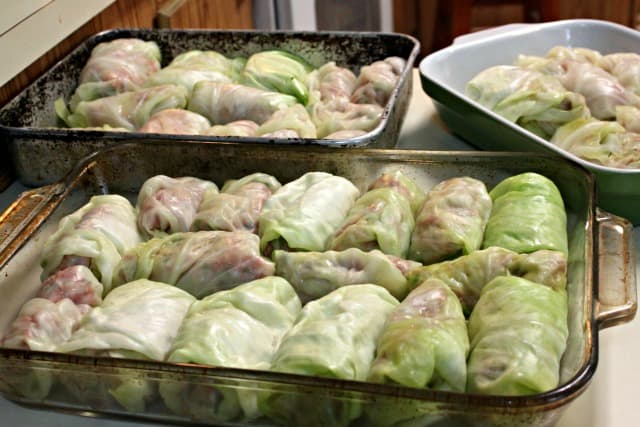 Rutabagas & Turnips: It seems these humble roots get ignored often and yet they are so full of different flavor. They can be used much like a potato, roasted or mashed for example, and yet their flavor is uniquely their own. Like beets, find them after a frost for a sweeter flavor.
Sweet Potatoes: Depending on climate, these jewels may be tough to find locally grown. Still, sweet potatoes tend to be a fall veggie and a super delicious and healthy one at that.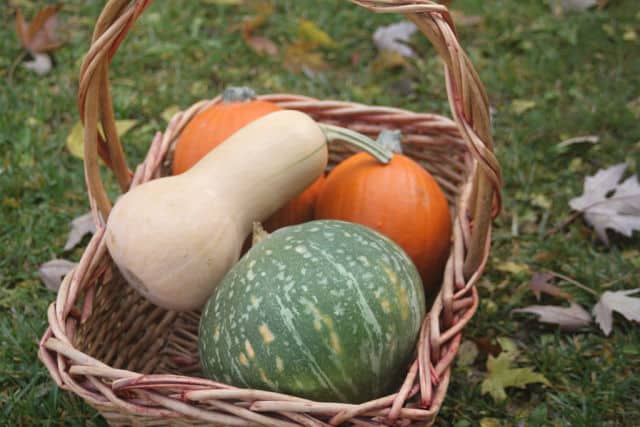 Winter Squash: This is more than pumpkin and butternut squash, though both are good choices. Again, explore the local farmer's market and farms find the local specialties and try them all out in sweet and savory dishes. Generally, winter squash is interchangeable so if you have a recipe that calls for butternut but find buttercup at your local market instead, feel free to switch in a 1 to 1 ratio.
Fall Seasonal Herbs
Dandelion Roots: Wait until after the first frost and harvest some dandelion roots. Use these roots for a coffee-like drink and for healing medicine too.
Horseradish: These pungent roots are delicious alongside many meat dishes with just a little preparation.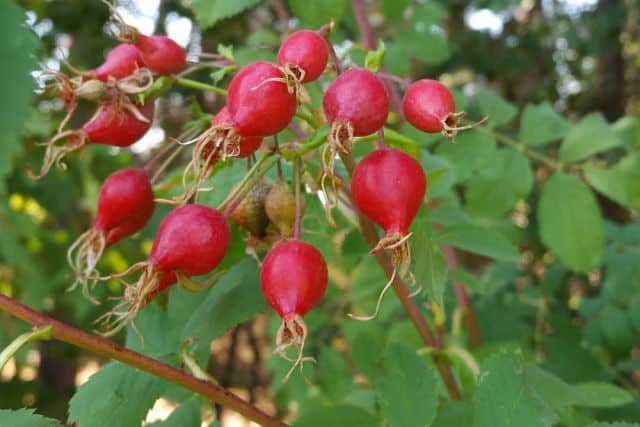 Rose Hips: Technically, these are the fruits of roses. These tart little nibs are full of tasty and medicinal properties. Harvest them from the garden or forage them from parks for delicious jelly, healing tea, and more.
Sage: The fuzzy leaves of sage are big and beautiful in the fall. Full of flavor for everything from breakfast sausage to winter squash dishes, be sure to gather some to use fresh and dry for later.
Other Fall Foods
Wild Game: Fall is often the time for hunting in many locations. Use this as a way to get outside and fill the freezer in a frugal and adventurous manner. Don't hunt? Look for ways to trade and/or buy in your local area.
Nuts: Many nuts are fresh and ripe in the fall. Look beyond typical bags of almonds and pecans in the local baking aisle and find local options for foraging and purchase. Use these local nuts for snacks or an incredibly fresh and delicious black walnut pie.
Fall Meal Planning
As the air chills and the daylight shrinks, many of us turn away from cooler and raw dishes to slow cooked, warm meals. These also tend to be dollar stretching meals as they take advantage of soups and filling grains to stretch the produce and the budget even further.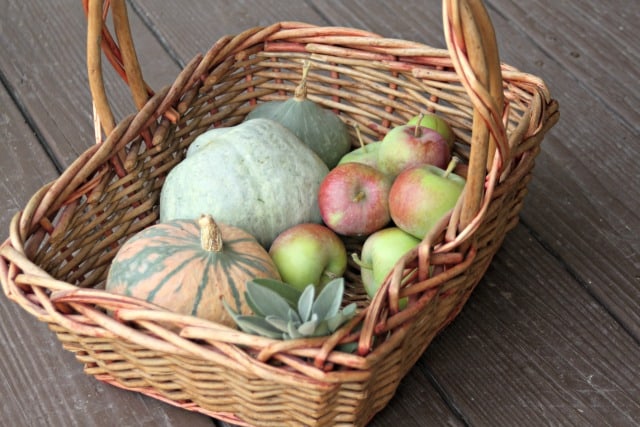 Soups
As the air starts to chill, soups are a natural meal choice. Load these up with the last bits of the summer garden and the beginning of the fall harvest. Giant pots of mixed vegetable soups with little bits of meat or grain are so filling and easy to toss together on even the busiest of days.
Roast All the Things
Dice or slice those root vegetables and roast them for a different and delicious take on baked french fries. Preheat the oven to 425 degrees, toss those peeled and diced veggies with just a little olive oil and some salt and pepper. Roast in the oven until the edges become browned and the centers are tender. Be sure to add beets, rutabagas, and even winter squash to the roasting pan of whole chickens or other meats.
Sweet and Savory Pies
Make pot pies full of fall seasonal veggies and local meat. Bake those apples, pears, and cranberries into pies for dessert (or breakfast). Pies are delicious and a great way to warm up the kitchen with a hot oven on a chilly day.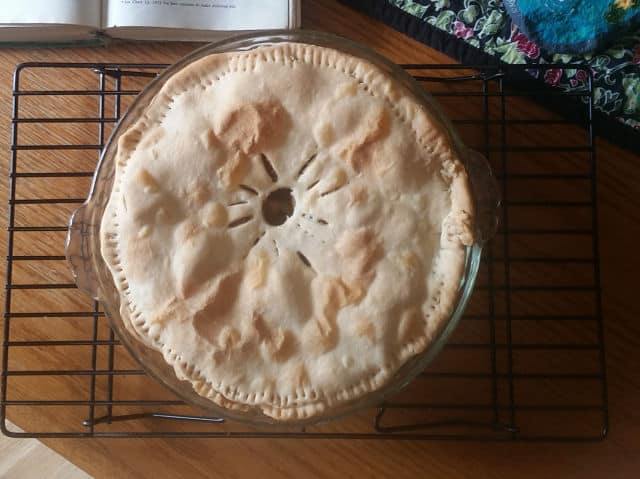 Take advantage of fall seasonal eating and all the wonders it beholds with these simple, frugal, and doable ideas. Remember to make them your own by taking advantage of whatever is in season in your locale, which may or may not match this list exactly.