Horseradish is one of those amazing perennial plants to have in the garden. It grows easily and thankfully, harvesting horseradish is a snap, too.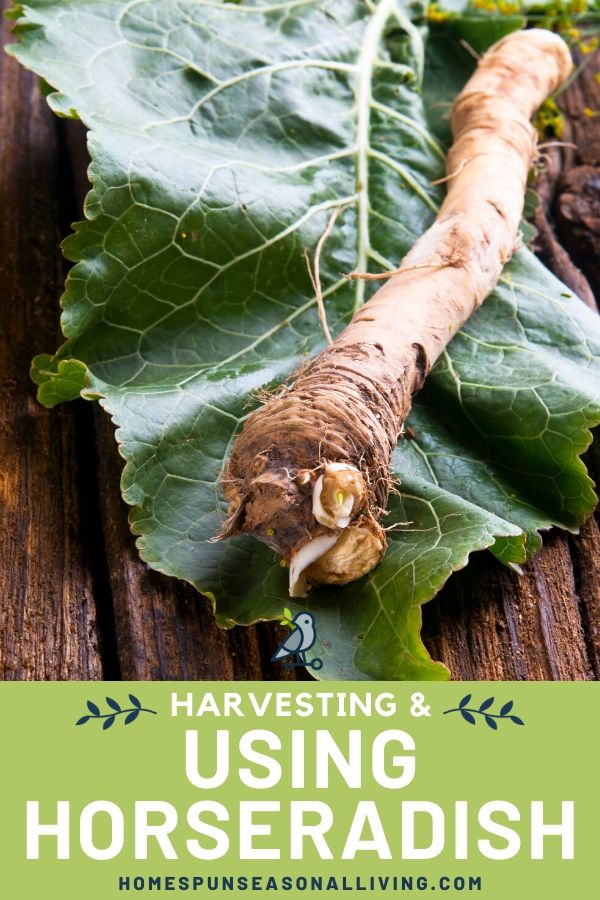 It grows well even when neglected, in fact it can be invasive if not kept in check. The great thing about keeping it in check is that it usually the roots we're after and digging them up each fall means we can keep it from spreading too far and wide.
Admittedly, I'm not a huge fan of horseradish as a spread on meats but I do enjoy taking fire cider as part of my daily routine. Fire cider is reason enough for me to have it in the garden.
How to Harvest Horseradish
After the first fall frost, cut back the leaves of the plant you plan to harvest. Wait about 4 days, longer is okay, to harvest the root. Dig up the roots by simply digging and pulling what can be loosened from the soil. This can be done as long as the ground isn't frozen.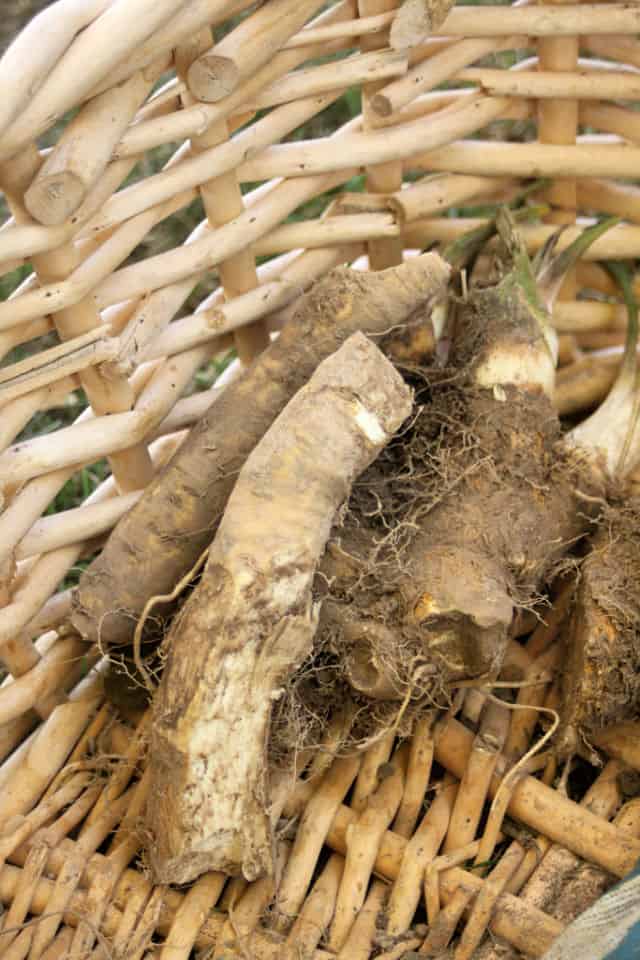 Harvest only what is needed at a given time and keep digging until a freeze. Alternatively, dig up a bunch and preserve for later. Any bits of root left in the ground will sprout new plants next year.
Using Horseradish Fresh
You can, of course, make your own horseradish sauce.
Wash and peel the roots using a vegetable peeler, wash again and leave sitting in cold water to prevent discoloration.
Grate the root, be forewarned – this is strong stuff and has the tendency to make folks cry and clear out the sinuses, much like onions.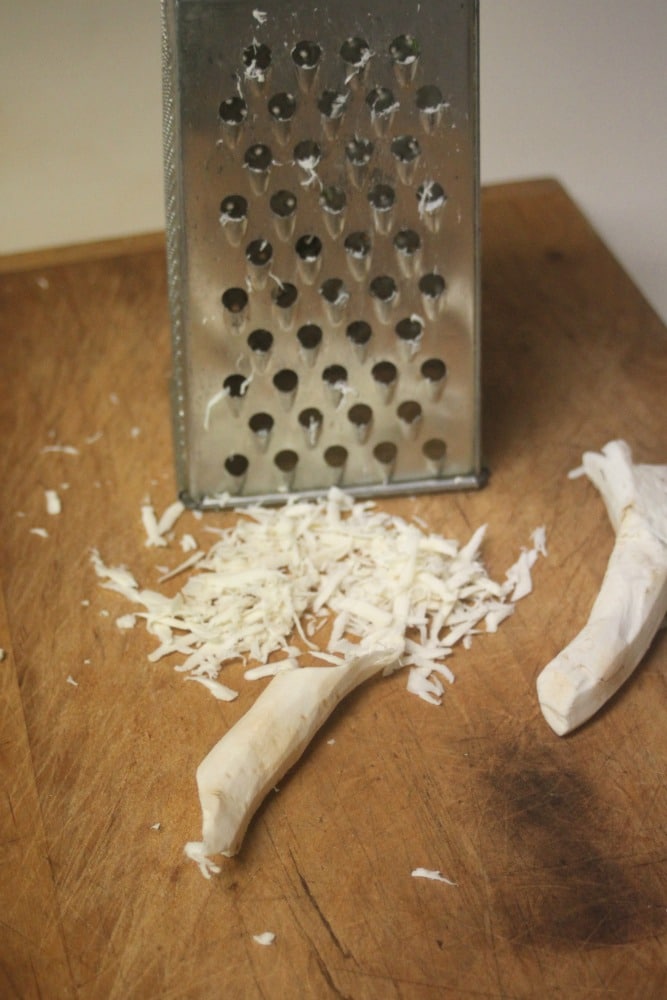 Put the 1 cup of grated root into a jar and cover with 1/2 Cup white or white wine vinegar and a bit of salt. Cider or other types of vinegar have a tendency to make the roots turn dark in color (fine to eat just not always what people expect to see).
Use this preparation on roast beef or other bits of meats and on sandwiches.
This horseradish will stay good in the refrigerator for about a month though it may lose a good bit of its heat in that time. It's best to use it up quickly.
Preserving Horseradish
The grated root can be frozen. I simply grate it and freeze in 1 cup portions. It does have a tendency to lose a little bit of heat but not too much and I've found that the frozen, defrosted root works great in fire cider.
The root can also be dehydrated by slicing and drying until crisp but again it loses a good bit of heat and flavor in the process.
It can also be fermented for gut-healthy and tasty fixings.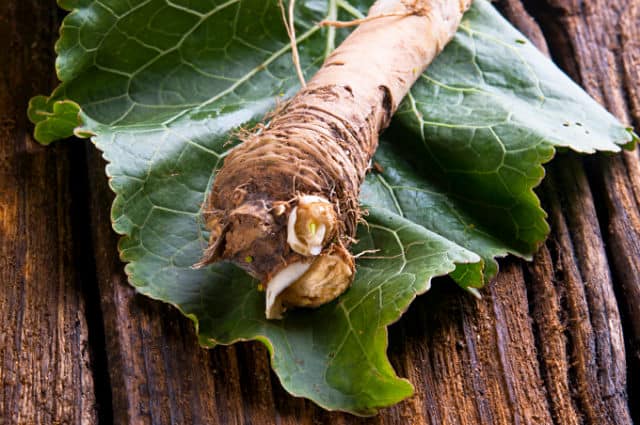 Other Uses for Horseradish
While horseradish is often served with roast beef, it has some pretty powerful medicinal uses as well.