It's always best to actually get outside into nature to fully embrace seasonal living. However, bringing bits of it inside is never a bad idea. Bring nature inside this winter to help celebrate the earth's beauty in each season and grow your connection to the natural rhythm of the earth.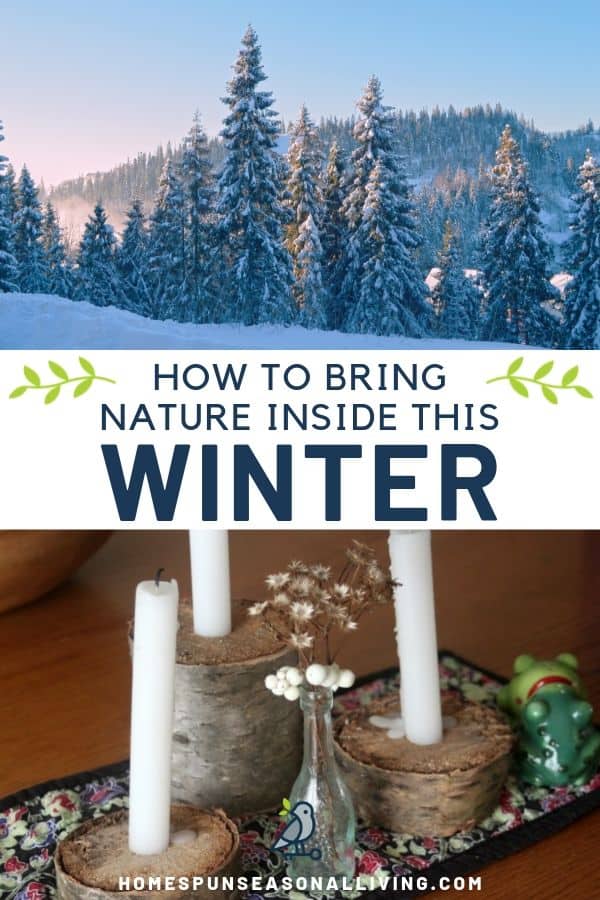 Winter Bits of Nature to Gather
Evergreens seem to be the winter standby and is indeed a great way to bring the natural world inside. Those boughs make for great wreaths, look beautiful as garland, and sit amazingly as table centerpieces. There is more to be found, however; by just keeping an open mind.
Shrived berries and rosehips
Sticks and twigs
Empty seed heads
Empty sepals (the 'cups' that hold flower petals to the stems)
Feathers that fall from the sky
Antlers (depending on where you go outside)
Stones and rocks
Driftwood
Shells
Any natural bit that catches your eye – there is no right or wrong
Natural Centerpieces
The dinner table is an ideal place to display natural bits in the home. These do not have to be the centerpieces of glossy magazines (though they can be). Keep it as simple or ornate as fits your style and time.
Put it in a vase or a bottle
Those interesting twigs, branches of shriveled berries, and empty seed heads make lovely arrangements. These are not the flower arrangements of spring and summer but they are no less beautiful. These bits remind us so quickly and easily of the changing seasons happening outside our windows and connect us rather effortlessly.
Make Natural Candleholders
Candles provide atmosphere to the table for sure but they also provide a gentle light. That light is something many of us need when the daylight hours are short.
Simply cut a slice of wood from a branch and place a large diameter candle on it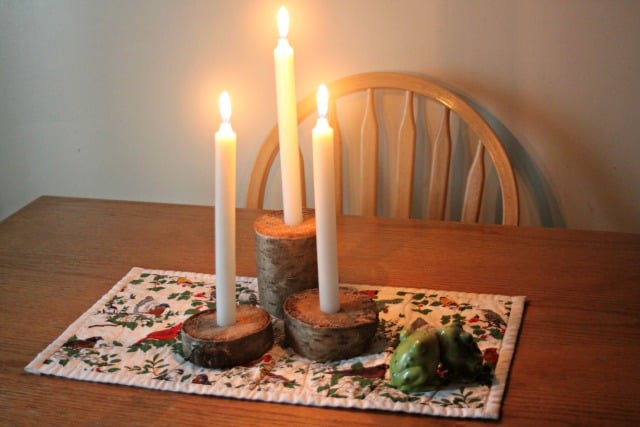 Make rustic candle holders by drilling a hole in the center of branches
Glue small twigs on the outside of glass candle holders for a simple and beautiful craft
Make Garland
If you like to hang garland from a mantel or window, the natural world gives us ample material.
Make twig stars and tie them to ribbon for a flowing and beautiful garland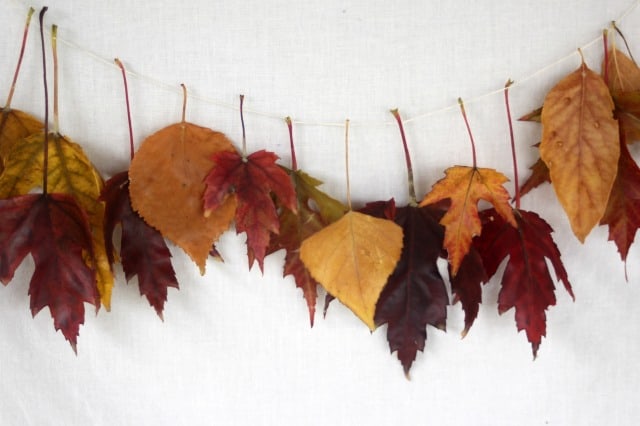 Use yarn or twine to string up a garland of pine cones
Drill holes into driftwood and hang it in long strands
Collect acorn caps and make felted acorns to string into garland.
Create a Wreath
The point is to bring nature inside here so find a place to hang the wreath other than the front door. It's okay, good even, to have on that front door but don't let it be the only place nature hangs. Hang it on a wall above the fireplace or dinner table, heck even the bathroom. Simply keep it somewhere that you can see it and have nature inside with you. Not just when you walk through the front door.
Use twigs and pine cones for a simple, rustic wreath
The traditional evergreen wreath is traditional and lovely
Slices of branches paired with dried flowers make for something a little different
As the season carries on be sure to get outside and bring nature inside this winter. It's a simple way to add natural beauty to the home. Even more than that, it's a great way to connect with the natural world and o the rhythm of the earth.