Candlelight is more than just some archaic form of a lamp. They provide light to be sure. More than that, candles create coziness that is perfect for the upcoming hygge.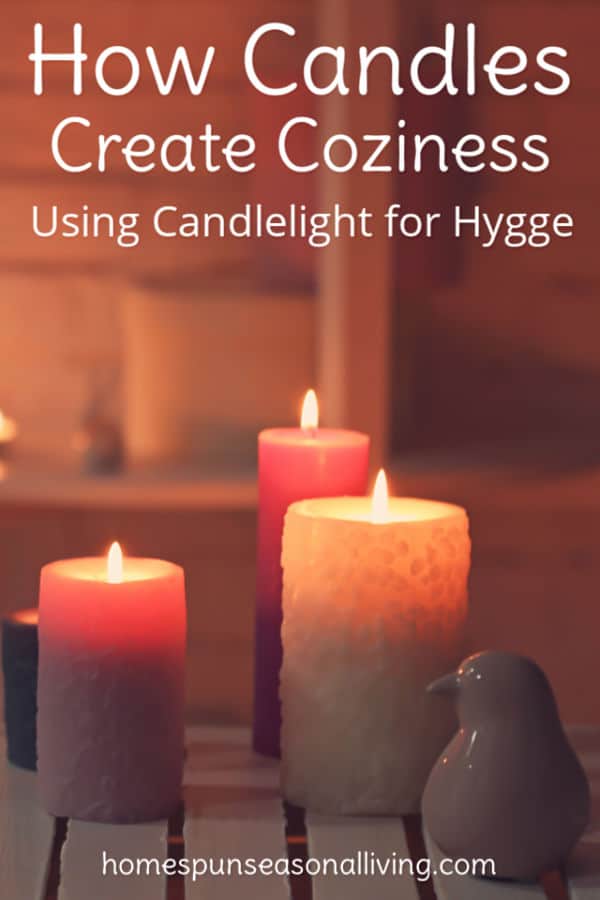 How to Use Candle to Create Coziness
As the daylight hours shrink, we need and crave some light in our homes. Electric light is all well and good, necessary even know and then. However, candles create coziness in their soft glow that those bulbs can never quite match.
Cluster candles in areas where much time is spent. Several on the dinner table for example. Line them up on mantle in the family room. Allow the candles to create a soft and pleasant glow that feels cozy but also provides some light for enjoying company, eating, even crafting or game playing.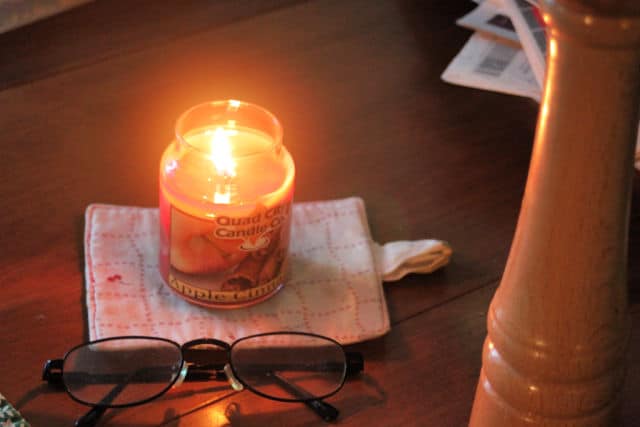 Lighting candles in the late evening is a great way to help the body transition to sleep as well. It helps our body relax and adjust to darkness without the glare of electric lights.
How to Make Candles
We can, of course buy candles. There are no shortage of types and styles available to us and there should be no shame in buying them (no one can do all the things). But if you want to tackle a new project or start a new hobby for yourself or with friends and family, candle making is a fun and useful way to go.
Make beeswax tapers for soft lighting and long burning that look beautiful and smell delightful naturally.
Create easy candles and containers all in one simple project by pouring beeswax into re-used glass jars.
Skip all the melting and hot wax and make rolled beeswax candles, instead. This would be a great project for children that could easily double as homemade gifts.
How to Make Candle Holders
For protection as well as decoration some kind of holder is necessary for taper and pillar style candles. A simple glass jar works in many cases, don't feel pressure to buy new things or create additional projects. However; if desired, we can get extra creative with these easy DIY projects.
Take the re-purposed jar idea a little further with a homemade candle lantern. These simple creates are sure to add light in the darkness while also being pretty even in bright daylight.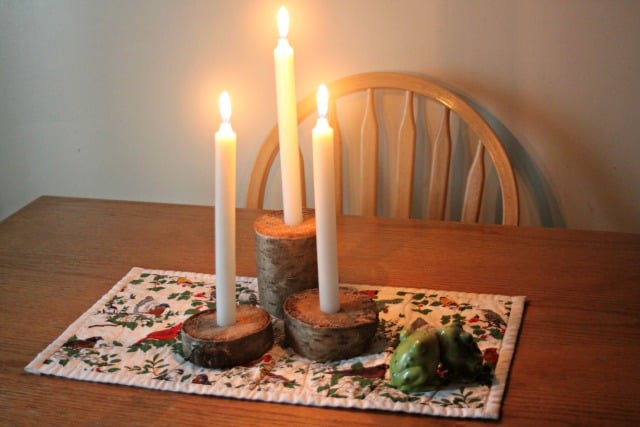 Drill holes into slices of small logs or branches for a rustic candle holder that brings a bit of the outside in to the table.
Burning Candles Safely
Obviously, safety is paramount with an open flame. Never leave a candle unattended when burning. Don't leave it where children or pets can knock it over.
As romantic as a house full of lit candles sounds, don't do it. Burn candles only in rooms that are being occupied. Blow them out when leaving the room for an extended period. Out of sight means out of mind and a candle unwittingly left burning in the den can cause a fire when everyone goes to sleep.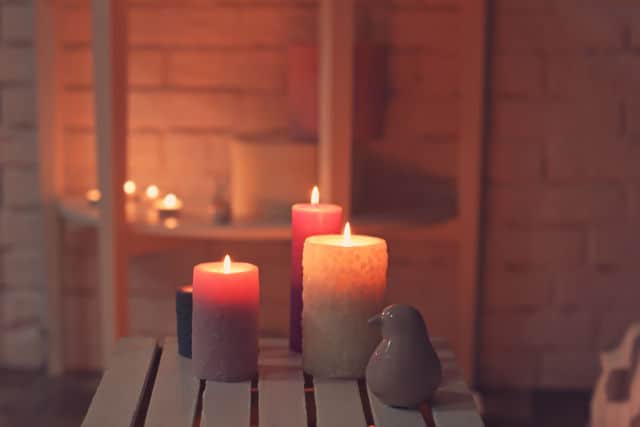 This seems like commonsense, I know, but it is so easy to get distracted. Simply pay attention by keeping candles burning only when in the room you're using. Light candles at the dinner table, blow them out after cleaning up. Light a candle or two when crafting in the den, blow them out when done.
Don't be tempted into thinking you'll be back in 10 minutes only to get a call from a college roommate and forget about them completely.
All that safety talk aside, do allow candles to create coziness in your home and life as the daylight hours shrink.