Snow peas are an amazing spring vegetable. They are a hardy plant that grows easily, tastes delicious, and preserves well. Snow peas are a great vegetable for the beginning gardener because they are so easy to grow but they're also a great way to break into seed saving. The blossoms are pretty too and the peas come in shades of green and purple. If you're thinking about adding them to your garden this year here is a guide to growing and snow peas.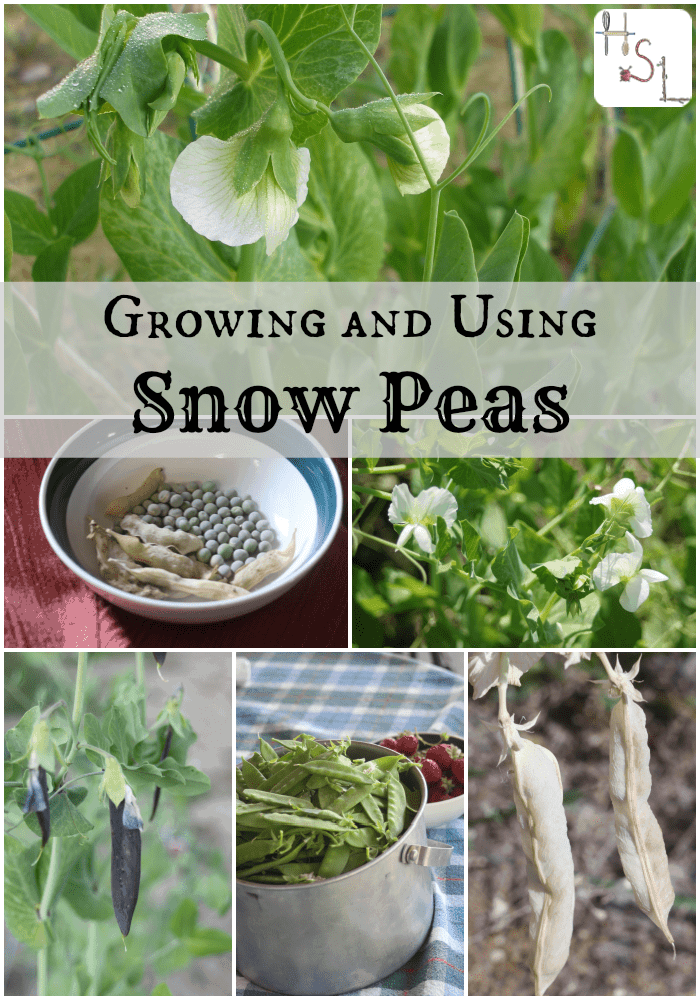 Growing Snow Peas
Plant snow peas in the ground as soon as it can be worked in the spring. Most will need a trellis or support of some kind. I generally put the trellis in the ground and plant the seeds alongside. Plant seeds 1 inch deep and 2 inches apart. Snow peas do prefer cool weather and generally stop producing when it gets hot.
[sc:GardenNotebookMidPost ]
Harvesting Snow Peas
Pick snow peas when they are thin and tender, before the pea seeds form. Harvest often to keep the vines producing. If you miss the window of thin and tender pods, let those pods dry on the vine. The dried peas can be used in soups like dried beans.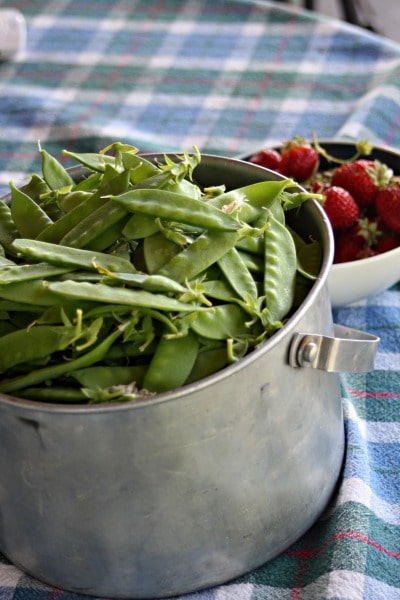 Saving Snow Pea Seed
Let those pods dry on the vine, harvest those and shell. Lay the dried peas out on a baking sheet and let them dry completely before storing. These seeds will produce for you next year.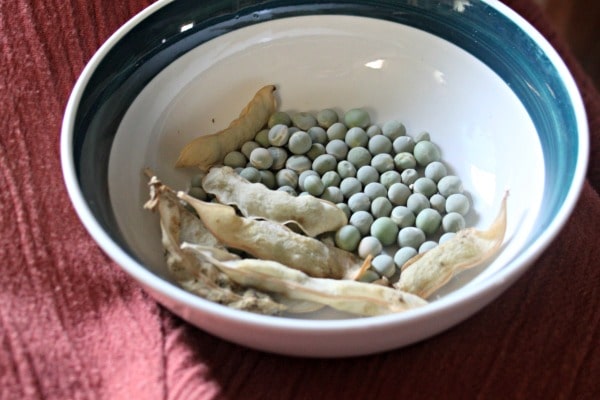 Preserving Snow Peas
Snow peas freeze very well. Remove the strings first then simply blanch in boiling water for two minutes, drain, let cool, and pack into freezer containers.
Using Snow Peas
Fresh or frozen, snow peas make for a delicious stir-fry ingredient. Combine it with beef, chicken, tofu, radishes, and more.
Toss pods into soups and curries.
We quite like them as a raw snack and often chop them up into pasta salads.
Do you grow snow peas? What's your favorite way to eat them?
[sc:Useadsenselarge ]