Get flavorful food from the work of your own hands with these easy to make homemade pantry staples.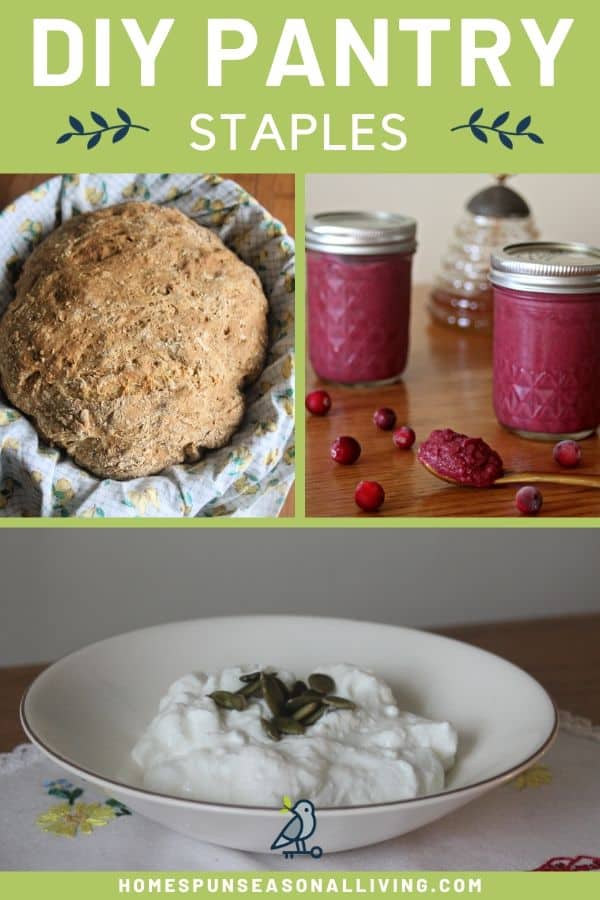 There is no reason for us to feel like basic foods only come from grocery store shelves. While there are times when we all need to pick something up in a pinch, there is no reason to solely rely on bottles from some plant to fill our menu plans.
Control Ingredients
When making your own food and pantry staples, you can control all the various aspects that go into that food. This is one of the best reasons to make your own.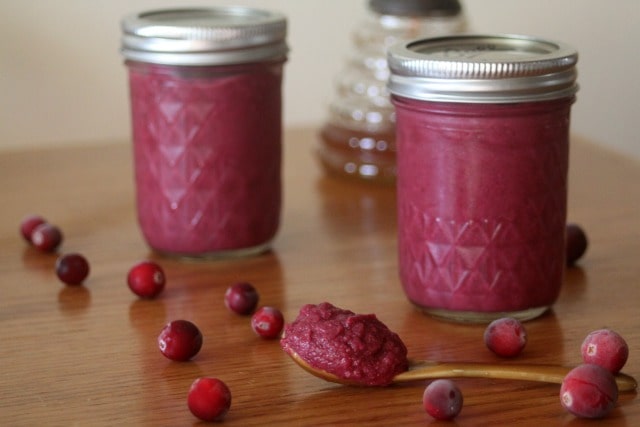 Yogurt from the store can have tons of sugar and other completely unnecessary ingredients. At home you can make your own and sweeten as desired, for example.
Levels of salt, seasonings, preservatives, and more can all be adjusted or skipped completely to care for health conditions, food allergies, and dietary preferences.
Avoid Waste
Making your own means avoiding single use containers. All that store bought sour cream, salad dressing, and more come in plastic tubs and bottles that are simply wasteful.
Frugality
Often making your own staples is much less expensive than store bought. Look to source ingredients (like mustard seeds and yeast for example) in bulk sections whenever possible.
How to Get Started
Join Kris Bordessa of Attainable Sustainable and I as we talk about making homemade pantry staples in this video.
Kris is the author of the newly released book, Attainable Sustainable: The Lost Art of Self-Reliant Living. She is also a blogger who enjoys helping people face and jump the hurdles of making sustainable changes in their lives.
Get recipe inspiration and instructions below.
Homemade Pantry Staples
Make pantry staples at home quickly and easily with these frugal recipes that avoid waste and taste delicious.
Homemade Salad Dressings
Most salad dressings can be made at home easily to avoid dubious ingredients, wasteful plastic bottles, and expense.
Photo Credit: www.attainable-sustainable.net
Use this whole food recipe as a dressing for your homemade salads or fill a bowl for a vegetable dip you'll be proud to serve.
Cultured Dairy Products
Cultured dairy products have been around since antiquity, which means we can still do it in our modern homes and kitchens.
Homemade yogurt is easy and flavorful. It also skips all the dubious ingredients and plastic waste of commercial products.
Photo Credit: www.attainable-sustainable.net
Make your own flavorful sour cream at home with just 2 ingredients a little hands-off time.
Mustard
Homemade mustard is easy and endlessly customizable for your family's tastes.
Spread those leftover turkey sandwiches with some homemade cranberry honey mustard for a delicious and savory twist on the standard.
Photo Credit: www.attainable-sustainable.net
Use this basic recipe and method to get started and then customize mustard to your own family's liking.
Homemade Breads
Homemade bread is a thing of delight and comfort. It takes many forms and while it can take some time it is not at all difficult.
Photo Credit: www.attainable-sustainable.net
Breads come in many forms and flavors. All of them have a place in our homes and pantries. Learn the different types here and then begin your bread baking adventures.
Learn how to bake a loaf of bread from flour, water, salt, and yeast and no other special equipment with this easy method that provides great results.
Photo Credit: kneadygirl.com
Make a savory quick bread that can easily substitute for yeasted bread at most any meal.
Soup Stock & Broth
Homemade broth uses up bones and other food scraps for a delicious stock for soups, stews, and more.
Photo Credit: www.attainable-sustainable.net
Never let another chicken carcass go to waste with this easy and flavorful method for turning it into nourishing broth.
Want to Learn More Independence?
This post and video is part of the cultivate & nourish program in which readers take part in projects to grow their own independence to feel more in control of their homes and live. Sign up to join in.