The great thing about using herbal tea as a method of taking herbal medicine is that it usually delicious, too. That tasty bit is especially true in my favorite immunity building Vitamin C herbal tea. Use this tangy tea with a hint of spice to fight colds and flus this winter.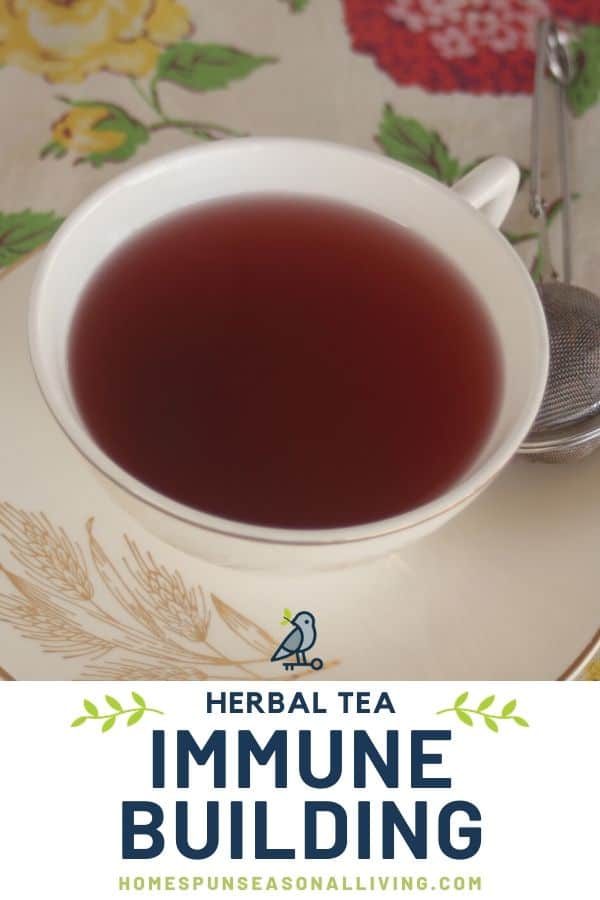 Why These Herbs?
Both hibiscuses and rose hips are known to be high in Vitamin C. In fact, rose hips have more Vitamin C than oranges. Rose hips are usually pretty easy to find in most locations making it an ideal source of local medicine. Hibiscus prefers warm temperatures but can often be found in the tea aisle of many grocery stores or in bulk at health food stores.
Rose hips and hibiscus are delicious and tangy teas that do not taste medicinal at all. Combined their pleasant flavor means many will drink it gladly. Truly, this tea is as pleasant as it is healing.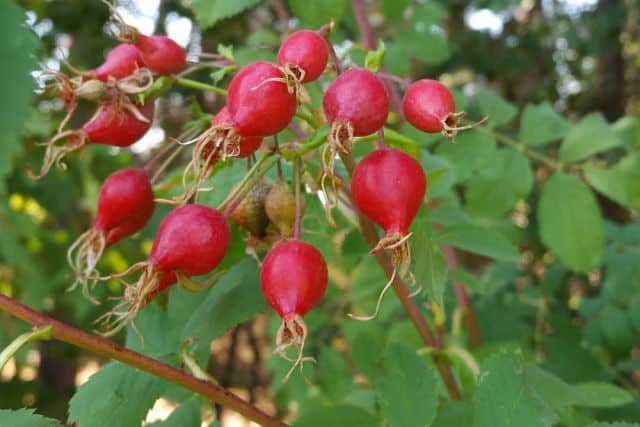 Cloves are also easy to find and add a delightful and warming spicy note. They are high in vitamin c and have antibacterial qualities. These antibacterial qualities can further help an immune system that is under attack.
How to Use Immunity Building Tea
Stress takes its toll on our bodies. Quite literally stress depletes our bodies of Vitamin C. This depletion can lead to weakened immune systems and illness. Drink a cup of this tea at the end of a stressful day to replenish the body's Vitamin C needs.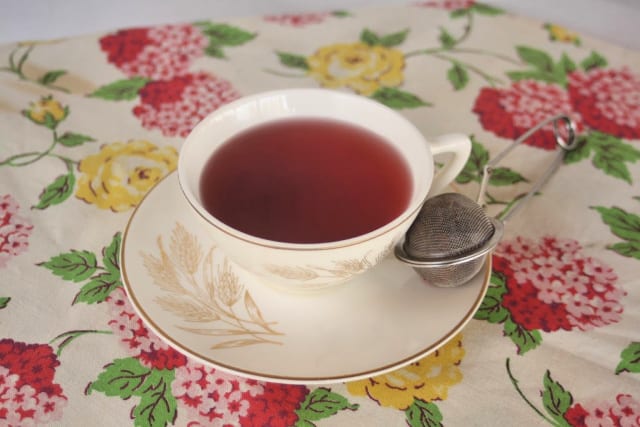 Vitamin C can shorten the duration of colds and flus. Drink a cup or two of this tea a day when a cold begins to settle. Continue drinking until the illness passes.
Yield: 1 cup
Immunity Building Vitamin C Herbal Tea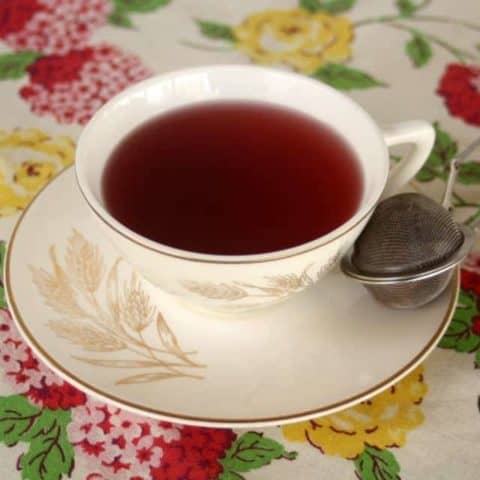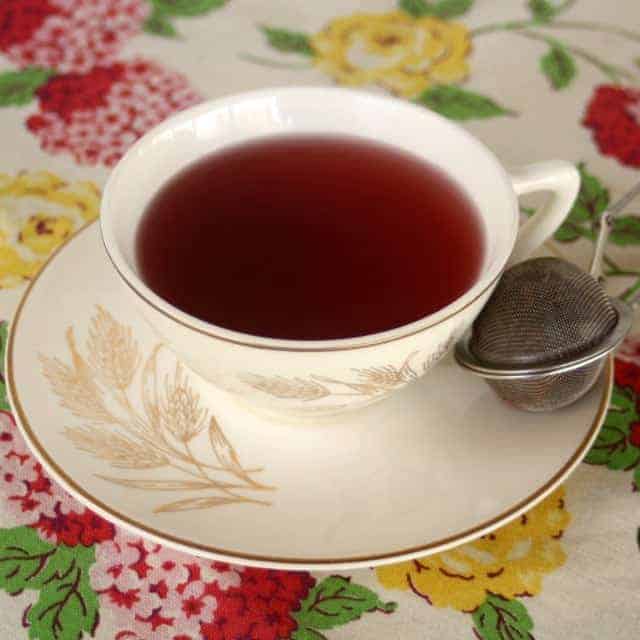 Fight cold and flu season with this tasty immunity building Vitamin C herbal tea blend. Tart and spicy this medicine is a delight to drink.
Instructions
Pour the boiling water over the herbs in a heatproof cup.
Let steep 10 minutes.
Strain, sweeten if desired.
Drink slowly.
Recommended Products
As an Amazon Associate and member of other affiliate programs, I earn from qualifying purchases.
Nutrition Information:
Yield:
1
Serving Size:
1
Amount Per Serving:
Calories:

5
Total Fat:

0g
Saturated Fat:

0g
Trans Fat:

0g
Unsaturated Fat:

0g
Cholesterol:

0mg
Sodium:

11mg
Carbohydrates:

0g
Fiber:

0g
Sugar:

0g
Protein:

0g
We try our best but cannot guarantee that nutrition information is 100% accurate.
Precautions: There is no need to drink more than a cup or two of this tea a day. Too much vitamin C can cause diarrhea and even headaches so keep it simple. Also, of course, avoid if allergic and always seek the advice of a trained health professional.