Recently, I was looking at my very productive lemon balm in the herb garden and trying to come up with another way to use it. It's so amazing and I've dried some, have some preserved in salt and sugar, there's a cordial infusing, and plenty has been tossed into smoothies. I had this creative urge combined with a sweet tooth craving and thought why not lemon balm poppy seed cookies. I still had some poppy seeds from last year's harvest and lemon poppy seed anything seems to be an ideal combination.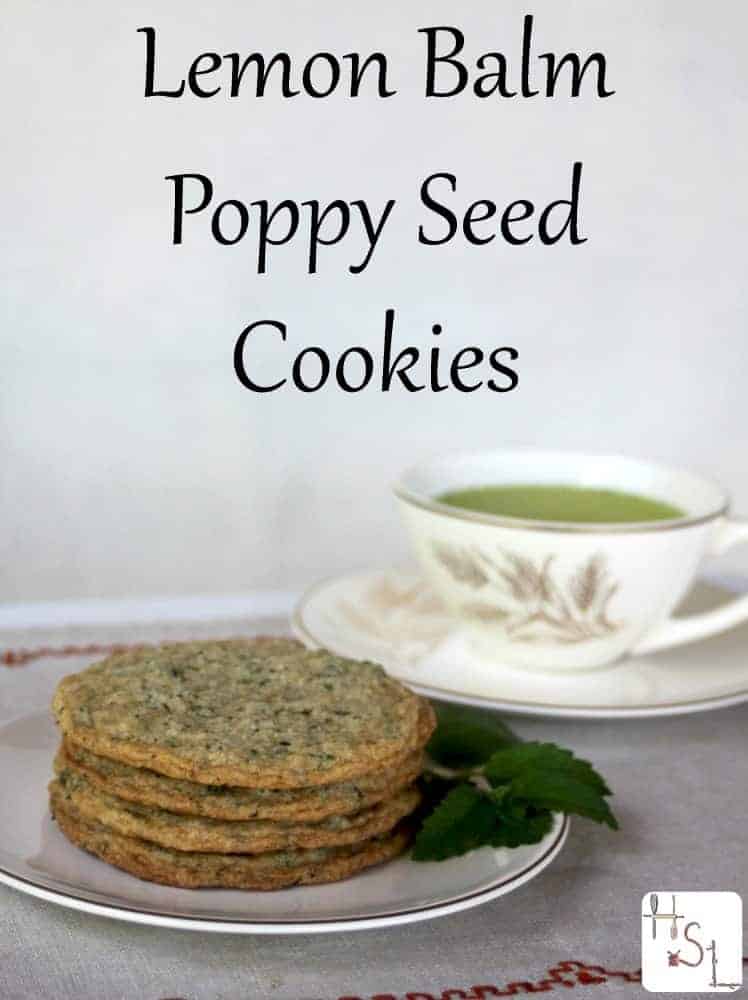 These cookies are sweet and delightfully crispy with a hint of herbal and lemony goodness. The flecks of green lemon balm and dots of black poppy seeds make for a beautiful color and texture. The lemon flavor deepens on the second day, so if you can make them a day ahead.
Lemon Balm Poppy Seed Cookies
Use the herb garden harvest for some tasty lemon balm poppy seed cookies.
Ingredients
1 Cup Butter, softened
1 ½ Cups Sugar
2 Eggs
2 ¾ Cups Unbleached All Purpose Flour
1 teaspoon Baking Soda
2 teaspoons Cream of Tartar
1 ½ Cups Lemon Balm, finely chopped
2 Tablespoons Poppy Seeds
Instructions
Preheat the oven to 375 degrees. Line cookies sheets with silicone baking mats or parchment paper.
Sift together the flour, baking soda, and cream of tartar. Set aside.
Cream together the butter, lemon balm, and sugar. Add the eggs and beat well. Slowly add the dry ingredients to the butter mixture, stirring well. Pour in the poppy seeds and mix until thoroughly combined.
Drop Tablespoons full of dough onto prepared cookie sheets about 3" apart. These cookies spread give them room.
Bake in preheated oven for 10-12 minutes, until edges are golden. Remove to wire cookie racks to cool completely.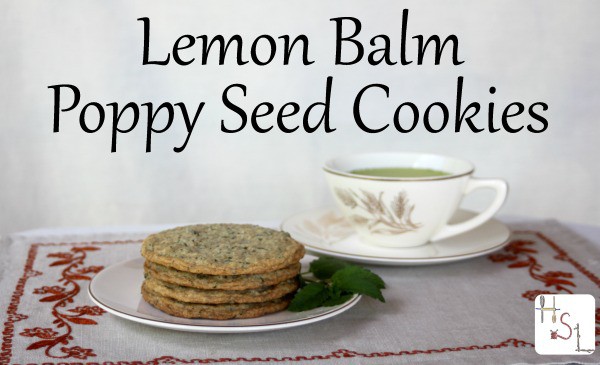 These freeze well, so make a big batch while the lemon balm is producing and save some cookies for later. I didn't test the recipe with dried lemon balm, but I imagine it would work with 1/2 as much dried as fresh. I'll probably give the dried lemon balm a these one of these winter days.
[sc:Useadsenselarge ]