There is something so very luxurious about soaking in a bath tub. It's a time of relaxation and rejuvenation – a time for caring for the skin and body in a way that most days don't allow. While a nice hot soak all by itself is wonderful, we can take it up a notch or two with simple, all natural ingredients. These milk bath salts are a great way to care for the skin, ease sore muscles, and relax the mind and spirit after a long day.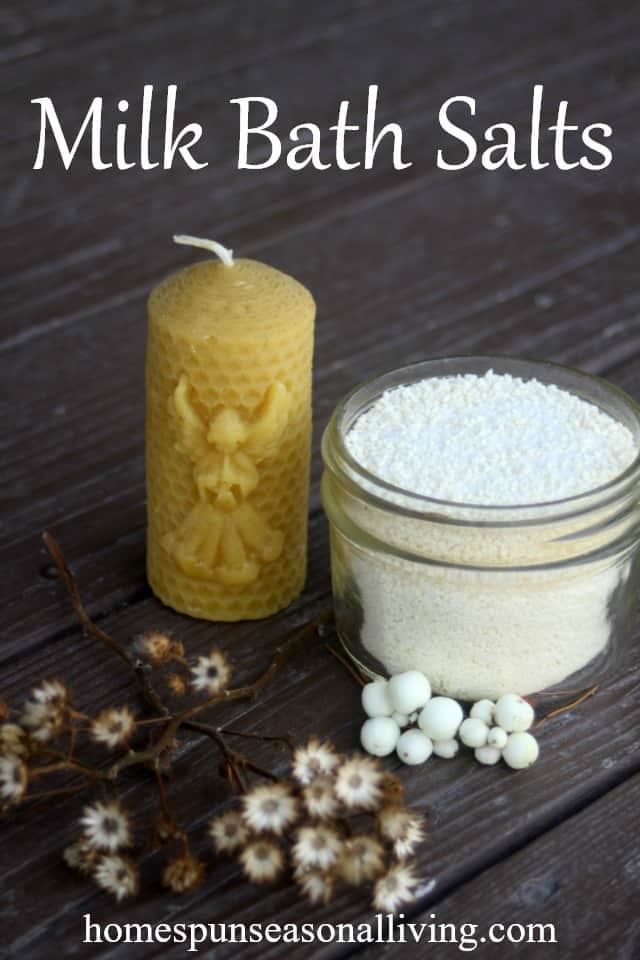 Milk Baths
Milk baths have long been used as a beauty treatment for soft and radiant skin. It has been said that Cleopatra bathed only in donkey's milk. A donkey milk bath might not be realistic for many of us but a milk bath does have certain benefits. Milk is high is high in lactic acid which is an alpha hydroxy acid, these acids are commonly used in beauty treatment because they help slough off dead skin cells. Milk also contains fat and protein that can help moisturize skin.
Epsom Salts
These amazing little crystals can help detoxify the body, reduce inflammation, helps the body absorb minerals and much more. They're great in a bath all by themselves and are for sure a favorite of anyone with sore muscles. Adding Epsom salts to a milk bath increases the overall relaxation of the experience which can only help the body and spirit.
Essential Oils
Use whatever scent is most pleasing but here are a few ideas: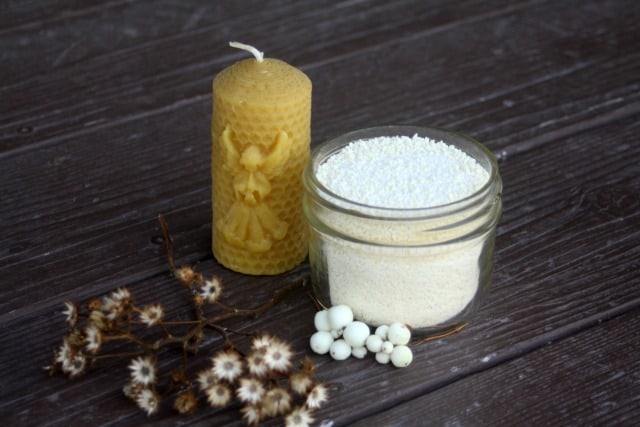 Yield: 1 Cup
Milk Bath Salts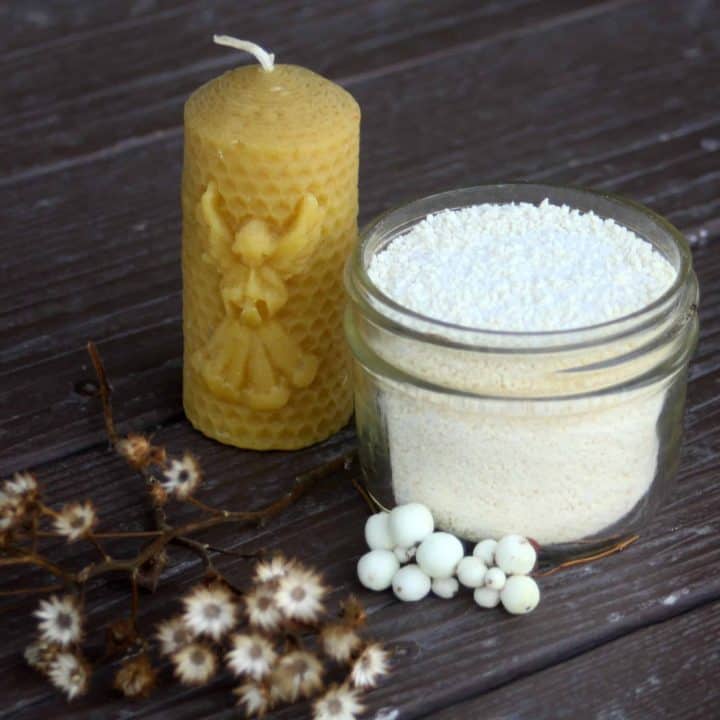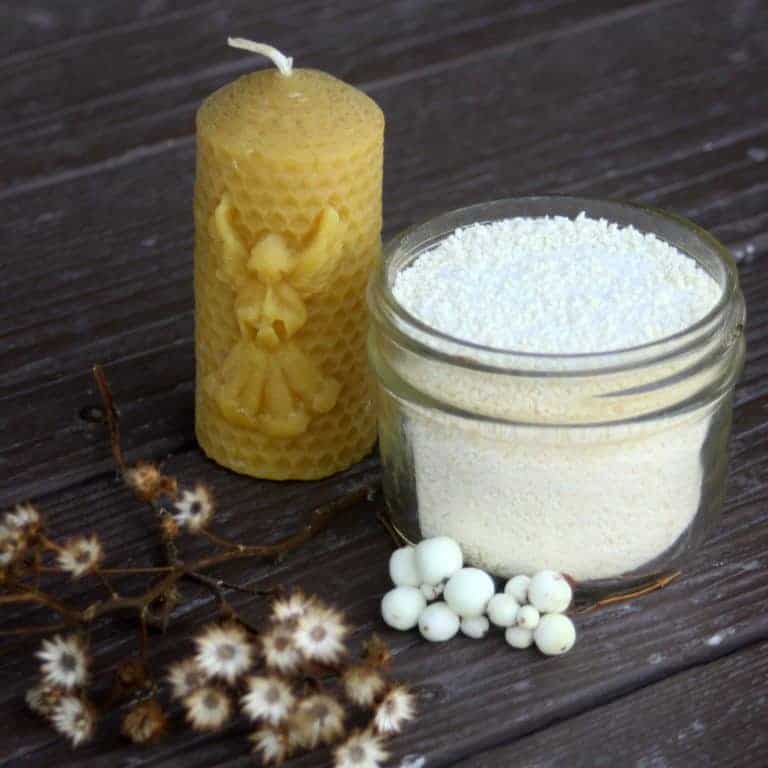 Enjoy a soothing and luxurious bath with these easy and frugal DIY milk bath salts full of healing and skin-softening properties.
Instructions
Mix everything together in a bowl.
Store in an airtight container.
To Use: Add 1/3 cup milk bath salts to warm running water
Kick up the healing power of your next bath with these easy and luxurious milk bath salts. Make a big batch, keep some and give some away in pretty jars for great gifts.