Honey is so much more than just a natural sweetener. It's a powerful, natural remedy for both internal and external use. It can be quite healing to the body and soul all on its own but when combined with herbs, the natural healing power of both the herbs and the honey can be increased. Make the most of that sweet liquid with these ideas for natural honey home remedies.
Honey is a big part of our D.I.Y. life. We keep bees, enjoy immensely just watching them come in and out of the hive. We appreciate their pollinating habits in our garden and in the local area from which we forage. The honey we extract from the hive is merely a bonus for all the other things they give us, but it is a bonus for which we are extremely grateful.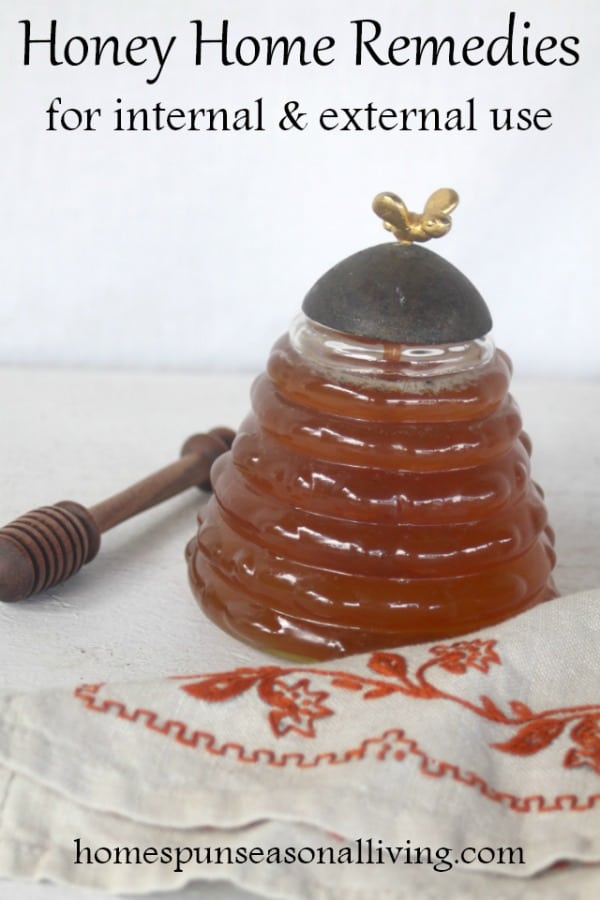 We use honey to sweeten our foods and drinks but also as big part of our natural remedy arsenal. We put honey in our herbal medicines, slather it on our skin, and use it as a way to comfort the mind during times of stress. Put it to work with these super easy ideas.
Honey for the Cold & Flu Season
That thick coating tendency of honey makes for a soothing syrup that is sweet and powerful.
Combine honey with lemon and thyme for cough relief.
Mix vinegar, bee balm, and honey together for an oxymel that might help kick that sore throat to the curb.
Infuse echinacea flowers in honey for a syrup that can boost the immune system.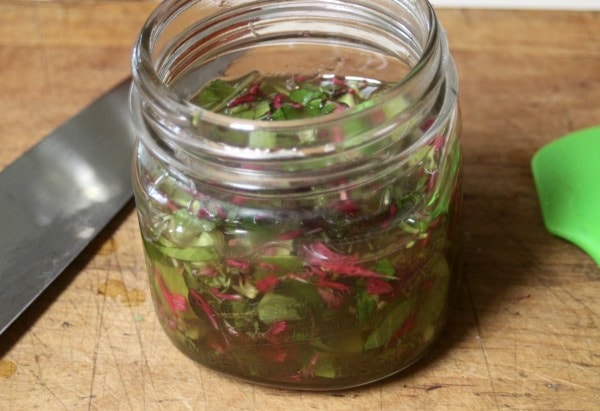 Honey for the Skin
There has been a lot of study in recent years on Manuka honey, specifically, and it's ability to help seal wounds and prevent infection. Traditionally most of our ancestors used whatever honey was available locally.
Honey is quite softening to the skin making it the perfect addition to homemade balms. It also nourishes the skin making it an ideal way to help aging skin stay supple.
Infuse the healing power of lavender into honey for a simple beauty regimen that might help with acne.
Honey for Sleep & Stress Relief
Honey has been studied for its ability to promote sleep, combine that natural power with some calming herbs and perhaps a sound night's sleep is just a cup of tea away.
Lavender, lemon balm, and mint are a tasty tea combination that can help soothe frazzled nerves, sweetening it with honey makes for sweet dreams.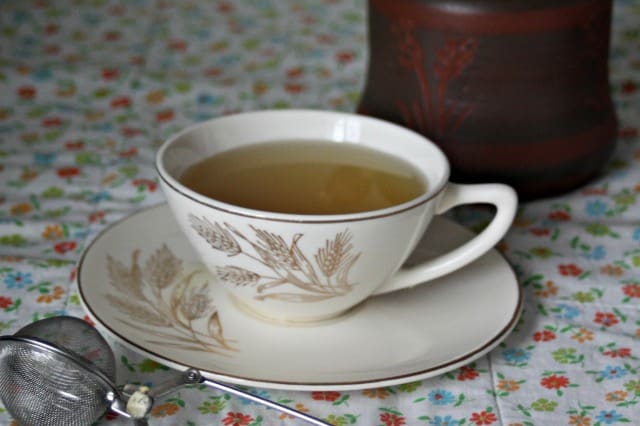 A mixture of calming herbs and honey makes for sweet stress relief.
Honey for Digestion
This sweet substance can help balance acidity and release digestive enzymes making it an ideal treatment for gastrointestinal issues. A plain spoonful or a bit dissolved in hot water could be helpful but consider adding some herbs to increase the potential healing power.
Infuse mint in honey and add it to tea for a delicious and soothing remedy for upset stomachs.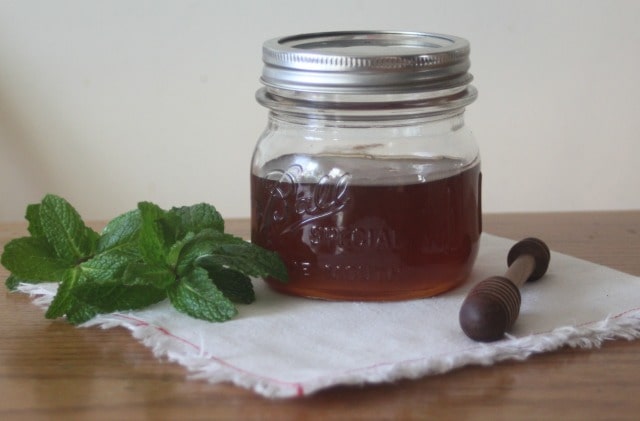 Add a small amount of honey to bitter herbs like chamomile to increase those digestive powers.
As the medicine cabinet and pantry shelves are stocked for winter, be sure to have lots of honey on hand. Use it for all the normal cooking needs and remember to look at it for its natural healing powers too.