Make this healing and soothing red clover lip balm to find relief from dry, chapped lips. This balm whips up easily and is full of ingredients you can feel good about slathering onto your body.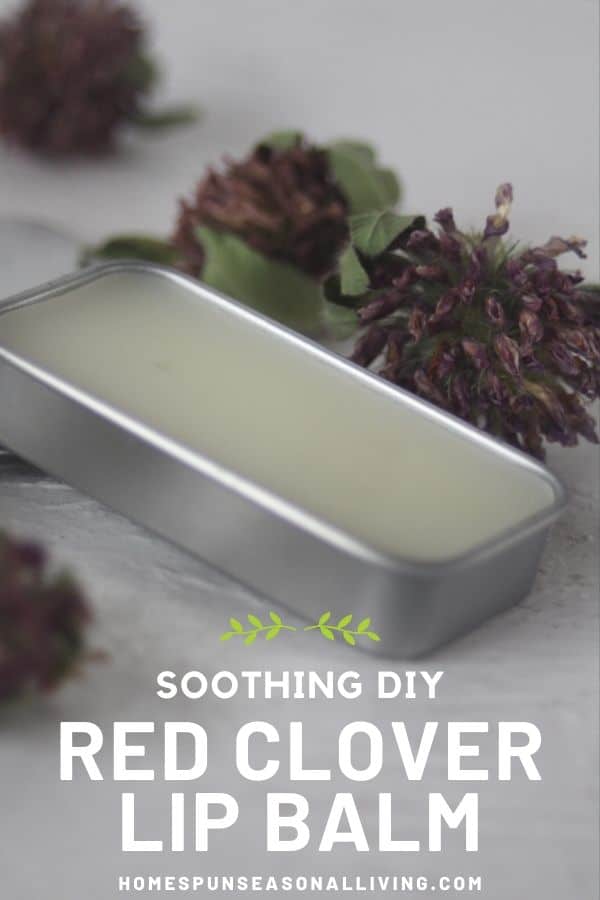 Why Red Clover?
Red clover grows in many yards and gardens. This beautiful and sweet weed that is often overlooked is full of herbal healing power. While it might not be easy to go out and harvest in November, the dried version is usually easy enough to find.
Red clover has long been used as a treatment for skin conditions. It has some anti-inflammatory properties as well and those chapped lips do get inflamed. All these soothing properties reduce redness, soften the lips, and ease pain and itching.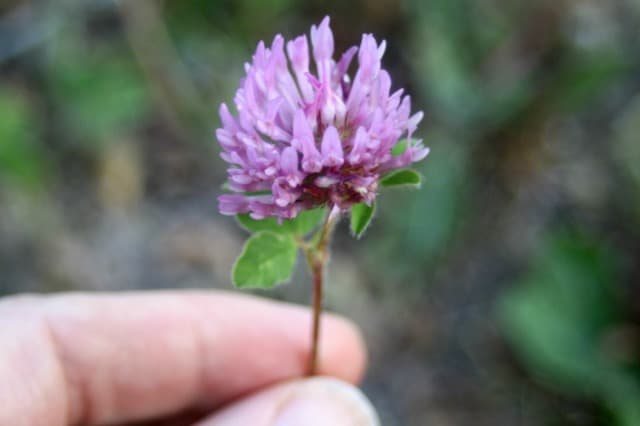 Start with Infused Oil
All lip balms contain oil and for this balm, red clover infused oil is required. There are several ways to make infused oil:
The solar method is my favorite. It takes time but is mostly hands-off and super easy. If you don't already have some red clover infused oil on hand save time by using the double boiler method.
Once the infused oil is ready, continue with the recipe below.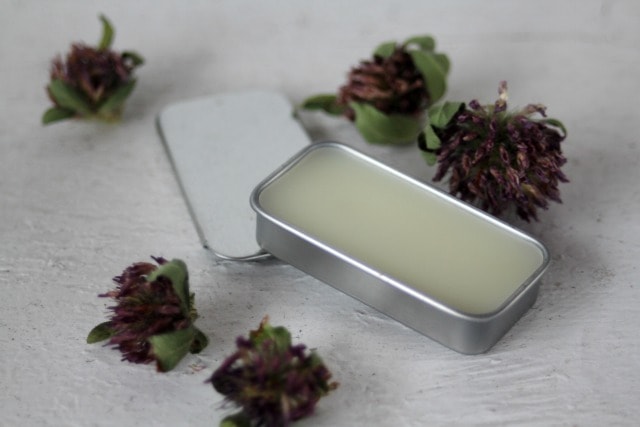 Honey & Essential Oils
Honey adds another layer of skin soothing power and protection to the lip balm. It also adds a hint of sweetness that can be nice. Skip it, if desired.
A few drops, 5-10, of essential oil could be added for flavor if desired. Sometimes essential oil does not feel good on raw and inflamed lips. It is for that reason, that I skip adding essential oils in this balm. Follow your own personal preferences.
This makes a small batch but feel free to double and have extra for gift giving.
As the dry winter air arrives and winter sports begin, make a batch of this red clover lip balm to heal and protect those tender lips.
Yield: 1 Tin
Red Clover Lip Balm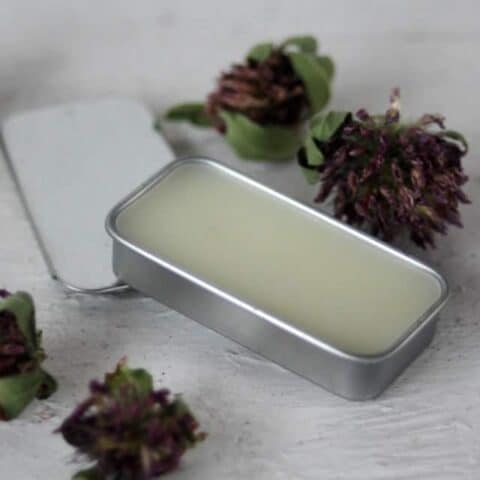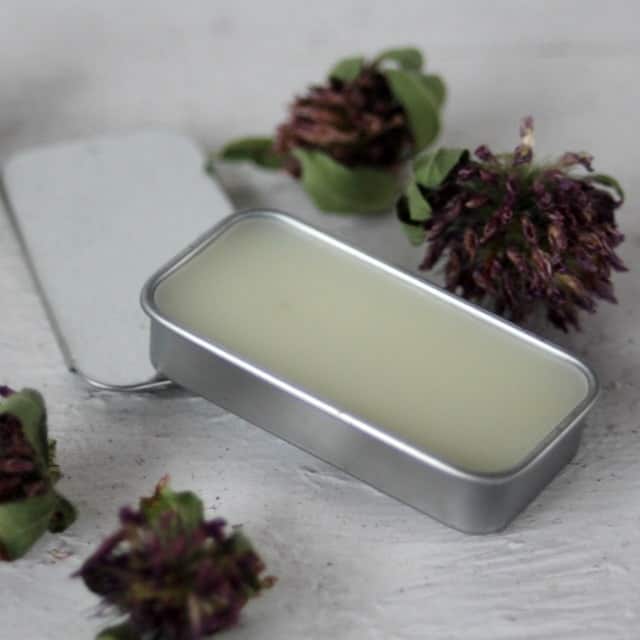 Red clover lip balm is a soothing salve for dry, chapped lips.
Materials
1 Tablespoon Red Clover Infused Oil
1/2 teaspoon Honey (optional)
Tools
Instructions
Combine all of the ingredients in the top of the double boiler.
Heat gently until the beeswax is melted. Remove from heat.
Place the double boiler top into the cold water, be careful not to get water into the oil. Using a whisk or fork, whip the oil mixture until the honey is incorporated. About 30-45 seconds.
Pour the mixture into a tin and let sit for at least an hour before capping.